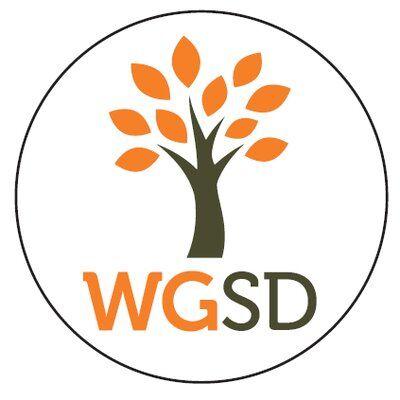 Questions are swirling in the Webster Groves School District following the sudden resignation of an elementary school principal and an assistant principal who was placed on leave.
On Friday, March 10, parents of students at Edgar Road Elementary School received an email from Principal Tracy Nomensen announcing her resignation "in order to prioritize my family and start a new journey."
Nomensen added that she would be working remotely to support Edgar Road Elementary through March 16, and that she remains a resident of the Webster Groves School District.
"It was a true joy to know the Edgar Road school community. I will especially miss hearing about the lost teeth, soccer games, playdates and more as kids start their day," she wrote in the email.
According to several Edgar Road parents, Nomensen had been inexplicably working remotely for several weeks before her resignation.
An email to families on March 10 from Superintendent John Simpson said the district would not seek a new principal for the 2023-24 school year. Emily Burst, assistant principal at Bristol Elementary School, assumed the role of interim principal on March 17. The email said Burst will finish out the current school year, but did not confirm if she would serve as interim principal for the next.
Simpson sent another email to parents on March 13 informing them that Edgar Road Assistant Principal Betsy Moppert had been placed on paid administrative leave. Moppert had recently returned from medical leave, which had been from Jan. 25 to March 8.
Simpson said the district cannot discuss this "confidential matter" further, but will update parents when he is able.
"I want to express my sincere gratitude for the patience and flexibility demonstrated by the Edgar Road community over the past few weeks," Simpson wrote. "To not have the school's principal and assistant principal on site was difficult for many, and for a variety of reasons. As a school community, you have persevered."
Simpson added that John Thomas will serve as assistant principal at Edgar Road through the end of the school year. Thomas had already been serving in the assistant principal role since mid-February to assist during Moppert's medical leave. 
Thomas, who retired in 2021, previously worked in the Webster Groves School District for almost 30 years. 
According to posts in the Edgar Road School PTO Facebook group, teachers at Edgar Road were not informed of the situation prior to receiving the emails. The PTO Board also remains in the dark.
The district declined to comment for this story.
On March 14, Simpson sent another email to Edgar Road families and staff announcing an open house event on Tuesday, March 28, from 6 to 7:30 p.m., at the school. Burst, Thomas, Simpson and Assistant Superintendent Sandy Wiley Skinner will be on hand to answer questions from parents. 
In the email, Simpson said none of the recent changes were the result of a child being harmed or mistreated in any way, and that school continues as normal.
"Through the changes at Edgar Road, and as someone who has been at the school quite a bit over the last three weeks, students remain engaged in high-quality learning opportunities each and every day," he wrote. "The health and safety of our students and staff will always be priority number one."