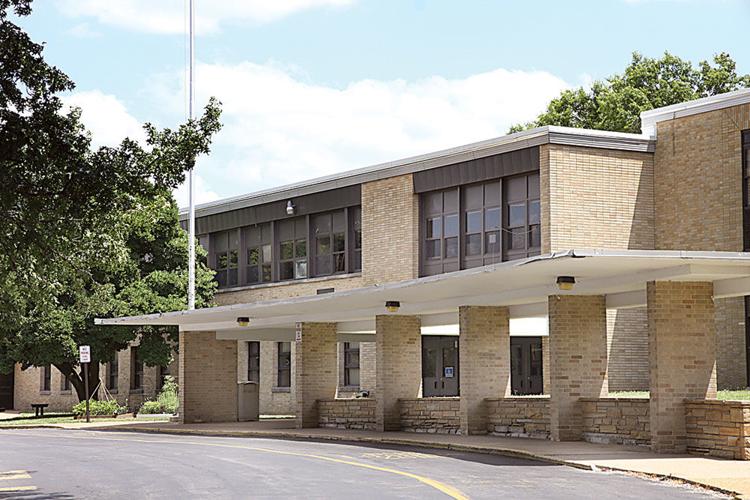 As they consider how to deal with overcrowding in elementary schools, Webster Groves School District officials are pondering two options: whether to add sixth grade to Hixson Middle School or to add 14 new classrooms at two existing schools.
Following their Nov. 26 meeting, all members of the board of education emailed the administration to say they favored dropping a third option: a $15-22 million proposal to convert the Steger/Givens and Hixson Middle schools into separate middle schools. The proposal also called for building additions at Edgar Road School.
Results of a survey that had been posted on the district website said that only 17 percent of those responding favored creating two middle schools. School board members held off on making a decision at the Nov. 26 meeting on whether to drop that option. They said they had only been given the survey results on the day of the board meeting and hadn't had a chance to digest them.
"We just saw this and are looking at lots and lots of pages," Board President Amy Clendennen told board members.
"We can narrow this down to one or two, but I still want to know what the vision is," Board Member David Addison said.
Board members still wanted to respond before the district building advisory committee was to meet on Nov. 29 to discuss the proposals. So they chose to send in answers by email.
Under one of the two remaining options, the district would build additions at Hixson Middle School to allow sixth graders to attend that school. The middle school is now for seventh and eighth graders, and sixth graders now attend the Steger Sixth Grade Center.
Under that $16 million proposal, Steger and the Givens Elementary School would convert either to a single neighborhood school or one neighborhood school and a second specialized school like Givens is now.
Under a second option, the district would spend $7 million to add an eight-classroom addition at the Edgar Road Elementary School and six more classrooms at Clark Elementary School.
In the recent survey posted on the district's website, 45 percent of those who responded preferred the option to add sixth grade to Hixson, while 38 percent favored building additions at Clark and Edgar Road schools.
The board could submit the measure to the public as a bond issue without a tax increase if the total cost stays below around $22 million, said District Chief Financial/Chief Operations Officer Bruce Ellerman. Besides the costs for additions, the board also would have to add additional expenses of safety and accessibility.
For the board to get the measure on the April ballot, it would have to make a decision by January.
During this week's board meeting, Addison asked whether a bond issue vote might be pushed back to November, to allow for more time to consider it.
Ellerman said only a four-sevenths majority vote is required in an April election, but that two-thirds is required other times.
Also, he said if a bond issue election is held in April, the additions at Clark and Edgar Road schools could be finished by the 2020-2021 school year, and the sixth grade additions at Hixson by the 2021-22 school year. Holding it in November would delay the opening by a year.
The board is set to make a decision at its Jan. 5 workshop.