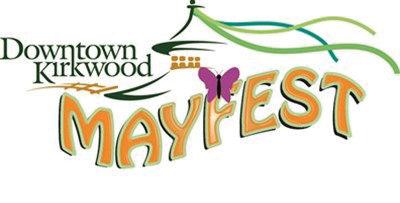 The Downtown Kirkwood Mayfest is set for Saturday, May 11. 
Event activities include sales and specials throughout downtown Kirkwood, live music, entertainment, a large pop up shop, Kirkwood Garden Club's plant sale, activities at Kirkwood Farmers' Market, Rail Safety Day and an open house at the Kirkwood Train Station. 
Kirkwood Farmers' Market, 150 E. Argonne Drive, opens at 8 a.m. Visitors can pick up everything they need from local producers and farmers to make a delicious Mother's Day meal. Enjoy free food samples, a large selection of beautiful plants and flowers, and snack items. Salt of the Earth will fill the market with music from 10 a.m. to noon.
 After visiting the farmers' market, browse the shops and fashion boutiques throughout downtown Kirkwood. Choose from fashionable clothing, accessories, porch and patio decorations, and items for entertaining in style. 
After shopping, enjoy a leisurely lunch or a quick snack from the collection of unique restaurants and specialty food merchants located throughout downtown Kirkwood. 
 Visit Kirkwood Train Station from 9 a.m. to 1 p.m. for Kirkwood Rail Safety Day and Station Open House. The Kirkwood Garden Club will hold its annual plant sale from 9 a.m. to noon at the train station.
 From 9 a.m. to 4 p.m., stroll through the "pop up shop" at Kirkwood Station Plaza. Regional makers and artists will show and sell their works. The Lucille Rapp dancers and tumblers will perform at Station Plaza at 10:30 a.m., followed by live music by The Blue Jacks Band from 12 to 2 p.m. on the plaza. Station Plaza is located on Kirkwood Road, across from Kirkwood City Hall. 
Additional event details, including a listing of businesses participating in Mayfest are available on Downtown Kirkwood's website: www.downtownkirkwood.com.
Event Schedule
_____________________________________
• 8 a.m.: Kirkwood Farmers' Market opens with food, treats, flowers & sampling
• 9 a.m.: Walk Away Waffles Food Truck
• 10 a.m.: Tunes at Ten performance by Salt of the Earth
• 9 a.m.-noon: Kirkwood Garden Club Plant Sale at the train station
• 9 a.m.-1 p.m.: Kirkwood Train Station Open House and Rail Safety Day, 110 W. Argonne
• 9 a.m.-4 p.m.: Pop up Shop + entertainment at Kirkwood Station Plaza
• 10:30 a.m.: Lucille Rapp Dance Studio performance                         
• Noon-2 p.m.: The Blue Jacks band performance
• 10 a.m.-5 p.m.: In-store sales & specials throughout Downtown Kirkwood
Visit www.downtownkirkwood.com for more information