Downsizing from a larger home is becoming more common for adults in their 50s and 60s – it isn't strictly for the elderly anymore.
And that downsizing can vary, depending on what those individuals want their future lifestyle to look like, said Phil Hunt, broker owner with Berkshire Hathaway Home Services Advantage Realtors in Webster Groves and Crestwood.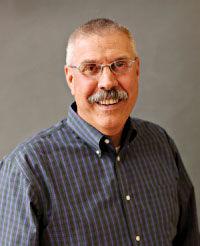 "Things have changed a bit over the years," he said. "There are a lot of opportunities for those who want to downsize."
Hunt said that in the past those downsizing only had one choice — buying a smaller home.
"Now, with condominium living sprouting up, there are a lot of options in terms of lifestyle that a person could choose," Hunt said. "Also, there are plenty of moderately-sized homes that offer amenities people need, though a lot of downsizing has to do with a person's lifestyle, because the age people downsize differs now."
He said many people with a 3,000- to 4,000-square-foot or larger home in a city like Webster Groves or Kirkwood and are empty nesters, come to realize a bigger home for only a couple of people is expensive to own and operate.
"They see the costs of real estate taxes and maintenance, including yard care, are expensive," Hunt said. "We've seen quite a few people sell a larger home and they might buy two new properties, such as both a condo in Vail, San Diego or Destin, and a smaller home here, to be closer to both recreation and to family."
Before considering downsizing people need to ask themselves a few questions.
"Will you need to have a guest room or dining room or other needs for returning family and friends?" Hunt said. "Those answers will determine the type and size of a new home they may need."
Some of those downsizing could be completely comfortable in a two bedroom-two bathroom condo or in an 1,100-square-foot two-bedroom, one-bathroom brick ranch house, he said.
"However, I just worked with a couple who bought a condo in Florida but also will rent a small apartment in St. Louis," Hunt said. "They want to keep a foothold in St. Louis for doctors and medical care but they want to spend the vast amount of their time in Florida."
He cited another empty-nester family that had decided to buy a big sailboat, periodically dock it on the Florida coast, and sail around the Caribbean.
"However, they also maintain a small condo in St. Louis," he said.
Another couple bought a large recreational vehicle and, throughout the summer, cross the country from Florida to California. They return to Missouri in the fall and stay in a small home they bought.
Hunt added that older clients often will downsize a number of times, first from a large home to a condo and then to an independent villa home in a retirement complex that offers various amenities.
"People downsizing must figure out the kind of lifestyle they want and how they see themselves in the next 10 to 15 years, as well as what they need to support that lifestyle," Hunt said. "They need to look at how they want to spend their time, and our job is to fill that story with options that would work for them."
Joy Brother, director of move-in resources and resale with Lutheran Senior Services, is a seniors real estate specialist and a certified relocation and transition specialist. She has helped older adults downsize into LSS Life Plan Communities for many years.
Brother helps people ready their homes for sale and prepares them for a move into a new space.
"One of the terms you hear often in real estate now is right sizing," she said. "Sometimes people just have way too much stuff. A good rule is that if you replace something, such as an item of clothing, you need to throw something away. Not that anybody does that, but they really should!"
Here are a few of her helpful tips in the process of downsizing.
1. Start now.
Once a deposit has been made on a smaller apartment or patio home, it's time to start going through your stuff. It will make the move easier, and it will make the first few days in a new community more enjoyable. The sooner you start downsizing, the sooner you'll see results.
2. Start small.
Unless you have moved a lot, you may be unprepared for just how long it can take to downsize. The best way to approach the task is to take it in little bites. Instead of tackling the bedroom, tackle the bedroom closet. Once the closet is done, move onto the dresser drawers, the bookshelves, the nightstands. Resist the temptation to downsize the whole house at once.
3. Keep going.
Make a downsizing schedule, setting aside an hour each day or each week to take on the next part of the project. Use the time in between sessions to donate or throw things away. It will make packing much easier when the time comes if your household "inventory" is reduced.
4. If you don't use it, lose it.
Even the most spacious apartment can't hold the contents of a whole house. If you haven't used it for a year, pitch it. If you still love your china, get rid of all but four place settings. If you've lost a loved one, keep one precious article of theirs. Take pictures of the rest.
5. If you don't wear it, share it.
Clothes take up space, so you'll only want to move what you'll actually wear. If you have items in your wardrobe that are stained, torn or just don't fit, consider giving them to charity.
6. If it fits, it goes with you.
Once you've gone through your clothes and your household items, it's time to think about furniture. It's helpful to measure and "place" your furniture in a floor plan grid for the new home, to help your movers on the big day. If some pieces won't fit, give them to family members or donate them.
7. Use the three-sticker system.
If an apartment or patio home has become available and a move is imminent, downsize using the three-sticker system. Label items to keep, to donate and to throw away. Throwing items away as you go will help keep areas clear so you can continue to work.
8. Use the help of family and friends.
Loved ones can be a tremendous help when downsizing. Not only do they provide company, they also sometimes take items for which there is no room.