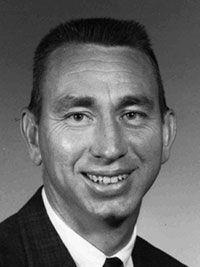 Parks, Donald Newton, died peacefully Oct. 24, 2021. He was born June 16, 1932, in St. Louis. He is survived by his wife of 66 years, Elizabeth; daughter, Jocelyn (Warren) Rugaber; grandsons, Sam and Charlie; son Christopher (Margaret) Parks; and granddaughter, Haley.
Don was a graduate of Westminster College in Fulton, Missouri. Besides being a long-time, avid tennis player in the area and keeper of the family farm, Don was, as grandson Charlie wrote in 2008, " ... my favorite person that I know. He has had many cool jobs such as teaching high school social studies, coaching high school baseball, and playing minor league baseball ... my grandpa has played the violin for quite some time and is pretty good ... what's cool is that I can play piano with him on the violin. I can show many things how I connect with him, and this is why he is my favorite person."
A memorial service will be held on a date to be determined.