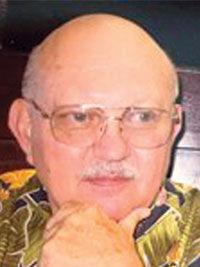 Spalt, Donald Fredrick, born July 19, 1938, passed away peacefully at home in his sleep on Nov. 21, 2021.
Donald was the second child of the late Henry and Katherine Spalt of New Athens, Illinois. He is survived by his beloved wife of 58 years, Stella Spalt (nee Mickey) of Kirkwood; his daughter Gretchen Spalt of Weybridge, England; his son Derrick (Sheila) Spalt of Wildwood; Heidi Spalt (Jonathan) Hastings of Fenton; grandchildren Chelsea Spalt (Nathan) Baker, Holly Spalt, Katie Hastings, and Trevor Hastings; and siblings Lee (Ellen) Spalt, Erna Spalt (John) Garber, Allen (Jean) Spalt, and Dale (Pat) Spalt.
Don served in the Air Force for 26 years, rising to the rank of Lt. Colonel. Following his Air Force career, Don was an instructor at Flight Safety International. Don was an avid baseball fan and followed the Cardinals religiously. 
An enthusiastic storyteller, Don was known for his engaging stories and tall tales. During retirement, Don developed an interest in writing and authored four books.
Visitation at Bopp Chapel on Sunday, Nov. 28, 2021 from 2-5 p.m. Memorial service on Monday, Nov. 29, at 2:30 p.m. at Emmanuel Episcopal Church in Webster Groves. Don will later be interred at Jefferson Barracks National Cemetery during a private ceremony with full military honors.
Donations in honor of Donald Spalt can be made to the Gary Sinise Foundation, which honors defenders, veterans, their families, and those in need. Arrangements by Bopp Chapel. A full obituary can be found at www.boppchapel.com.