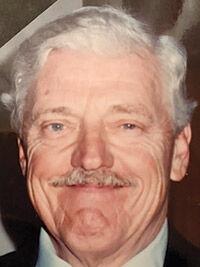 Norton, Donald F., age 87, passed away on Aug. 25, 2020, at his home in Portland, Oregon. He is survived by daughters Celeste, Valerie (Darrell), and Donna (Mike); four grandchildren; two stepdaughters, Kama and Dayna; and his brother Gerald. His son, Brian, passed away in 1998. 
A lover of all outdoor activities, he moved from Kirkwood to Portland to hike and bike to his heart's content. When he wasn't hiking or biking, he worked on his "round to it list," a list of projects and chores. He always said "idle hands are the devil's workshop" and he lived by that.
His life was celebrated with his ashes spread in Bear Lake in Rocky Mountain National Park, on his son's grave and at the top of Tom, Dick & Harry Mountain Trail in Mt. Hood National Forest.