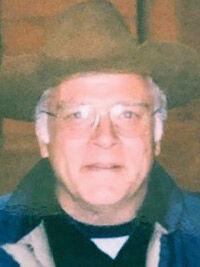 Hummert, Denis L. passed away peacefully on Tuesday, March 30, 2021. He was the beloved husband of 47 years of Joyce A. Hummert (nee Merlotti); dear father of Matthew (Brettany) Hummert, Elizabeth (Brett) Ellen, Jennifer Hummert and Pamela (Michael) Hummert-Slichter; loving grandfather of Jacob, Daniel, Andrew and Blake; and brother of Suzanne (David) Dickey.
Denis was a stockbroker for over 25 years. After he retired, he began working at the Kirkwood Athletic Association baseball fields where he enjoyed imparting the joy of the game to the next generation for over 20 years, in which he became known as the voice of KAA. "The fields are dragged, lined and ready for play."
Visitation  will be held Monday, April 5, from 4 - 7 p.m. at Bopp Chapel, 10610 Manchester Road. in Kirkwood, with remembrances beginning at 7 p.m. Interment will be private. In lieu of flowers, memorials may be made to a charity of one's choice. Arrangements by Bopp Chapel.