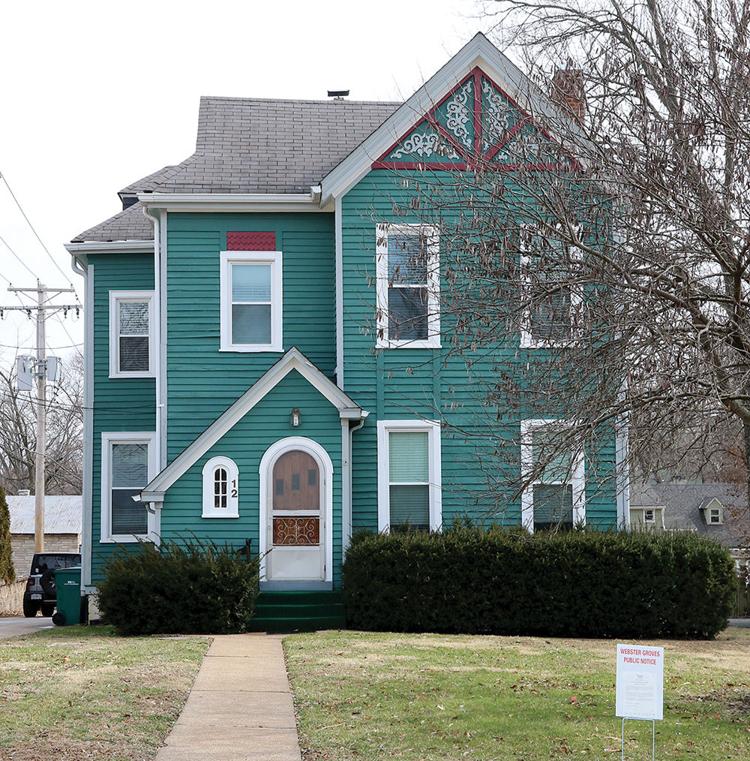 The Webster Groves Historic Preservation Commission on Feb. 11 denied a request for demolition of an 1893-vintage historic home at 12 S. Maple Ave. in the Central Webster Historic District.
The Onder Law Firm owns the house and wants to demolish it to create more parking. Two other demolitions, however, were approved to accommodate the law firm's expansion project — all proposed by Onder Properties, LLC.
Onder got the nod to demolish the building at 118 E. Lockwood Ave. (built in 1923) and 114 E. Lockwood Ave. (built in 1925), to allow for a new addition that Onder wants to construct onto the east of its current building.
The Onder Law Firm, 110 E. Lockwood Ave.,  has operated in Webster since 2005. Jim Onder said his firm wants to expand with 15,000 square feet of office space and additional parking.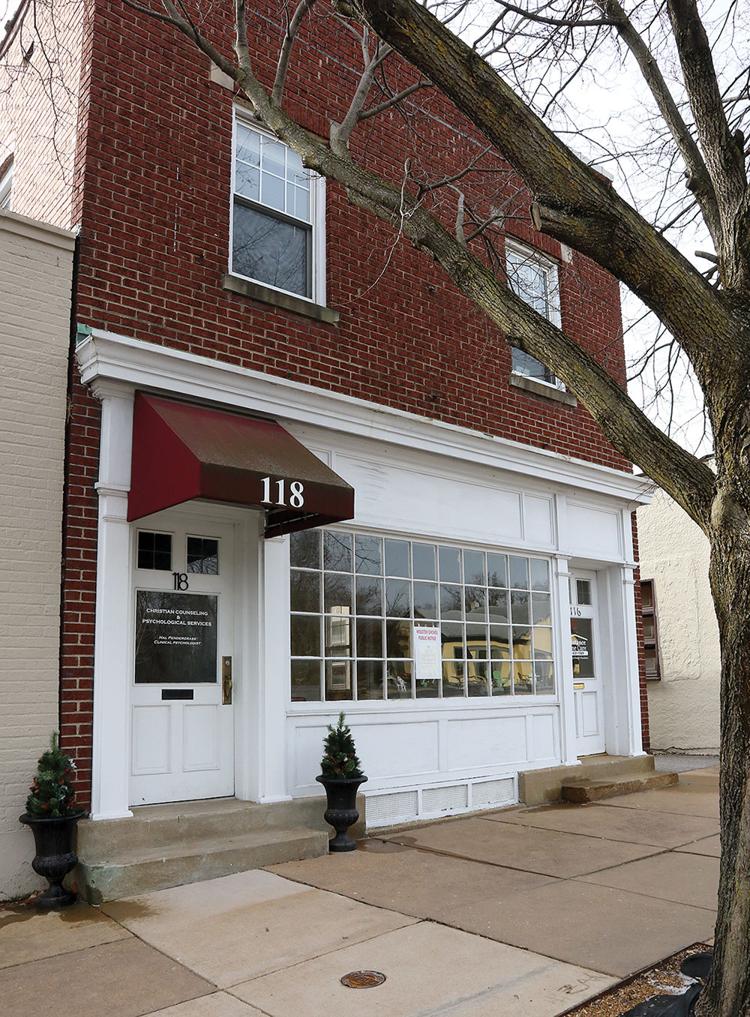 Onder said his firm will be replacing the two buildings and one home with "a first rate office building." He said the approximate construction cost is about $5 million. He said the new building will bring more than 50 new employees to the city and the new building will have an approximate assessed value of $720,000.
Representatives for Onder said considerable renovations would be needed for the 118 and 114 buildings, and even if done the space wouldn't adequately provide for the firm's office needs.
Rezoning and/or a conditional use permit are still required through the plan commission and city council before a new building is constructed, city officials said.
Onder said an old gas station on parts of the properties  poses a significant environmental hazard. He said the Maple house shouldn't be occupied for that reason, adding there are structural and mold issues with the Lockwood buildings. He said environmental remediation is planned.
Onder said he looked at moving the house, but was unsuccessful in finding another appropriate location. 
"It bothers me to tear it down," he said.
Onder Law Firm employees have been parking across East Lockwood at the Ozark Theatre. But Onder said even that site is nearing capacity, adding he had unsuccessfully tried to buy the theatre.
"We'd like to remain in Webster. We started with 10 employees and now have 80," Onder said.
Residents Oppose Demolition
Numerous residents spoke against demolition of the South Maple house.
Burton Noll, of South Maple, said he doesn't like "encroachment by a commercial area creeping up on Maple."
He said he had concerns about flood waters coming off a new parking lot, saying that flooding was already a problem. He said he was also concerned about additional traffic along his street.
Debra Carpenter also lives on South Maple.
 "I can't fathom demolition of this house, and the idea of inclusion of business interests farther down Maple changes the nature of the area on this residential street," she said.
South Maple resident Ray Whaley said he was unhappy at plans to take down a house in a historic district. He said the house was there when the district was drawn up, and that a new parking lot would affect his home value.
Neighbor Chris O'Neil agreed.
"The entire area would lose its character with this demolition. The precedent we're continuing to set with demolition begs the question of why we have a historic district because we're losing the character of Webster Groves," said O'Neil.
Historic Preservation Commission Member Mike McClorey congratulated Onder on his firm's growth.
"I'm assuming you won't stop growing, and if this parking lot won't accommodate future needs, what will we have to do to keep your firm in Webster?" McClorey asked.
Onder insisted the current plan should provide plenty of room for the next 30 to 50 years.
"I don't foresee the need for other expansion," Onder said.
Commission Chair Katie Strutz Ortwerth said there were no major structural issues with the South Maple home.
"This building is on the historic register and has a long history of being in this district. It's obvious the house is in good condition and is contributing to the neighborhood," she said.
No commission members supported demolition of the South Maple house.
Onder said the 118 E. Lockwood building, in addition to mold and foundation issues, has been vacant for three years.
David Betz, of the Betz law firm at 120 E. Lockwood Ave., said he opposed the demolition, hoping for a study of how it would affect his building.
The commission voted 5 to 3 in favor of demolishing it, with Doug Stanley absent.
Commission members also approved demolition of the 114 E. Lockwood building. Officials said it had been altered substantially over the years, is not located in a historic district, and didn't require a certificate of appropriateness for demolition.