This year's race for St. Louis County Executive is contentious with incumbent Democrat Sam Page drawing fire for his work hours and his handling of the COVID-19 crisis. His safety measures are decried as draconian and he's taken heat on use of federal COVID-19 funds.
Even so, County Executive Page is the odds-on favorite on Nov. 3 to beat Republican candidate Paul Berry III, the Green Party's Betsey Mitchell and Libertarian Theo Brown.
Page assumed the county's top spot less than two years ago after former county executive Steve Stenger was forced to resign in disgrace. Page took over a county government scarred by Stenger administration scandals.
Page was appointed as interim county executive in a bipartisan vote of the county council. This past August, Page bested Democratic primary challengers Mark Mantovani, County Assessor Jake Zimmerman and political newcomer Jamie Tolliver.
In the Republican primary in August, Paul Berry III beat Ed Golterman.
Republican Paul Berry III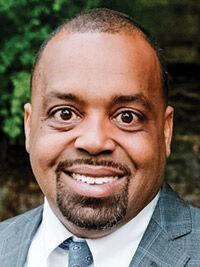 The Berry campaign has accused Page of being power hungry in what Berry calls "the Stenger tradition." Berry contends that Page has failed to listen to other council members and ignored the rules that restrain actions by the county executive.
Berry has joined others in criticizing Page's handling of the COVID-19 pandemic, which in October has seen a spike in cases both in St. Louis County and statewide in Missouri.
The Republican challenger said Page's restraints on schools, sports programs and local businesses have been too harsh. However, recent spikes in infections may tamp down some of that criticism.
Berry met with parents who were angered over restrictions on school sports play. Parents have protested outside the St. Louis County Executive Office in Clayton, arguing that young people are less affected by the virus and that they need sports competition.
Berry said as county executive he would seek more "buy-in" from county residents on the COVID-19 response, whether that would involve mask mandates, limits on business hours or restrictions on school activities.
Other issues that Berry said he would address involve expenditures of Proposition P funds for use by law enforcement. He also would like to see more attention to address policing and building more trust between police and community members.
This is Berry's second bid for county executive. He lost two years ago to incumbent Stenger.
Democrat Sam Page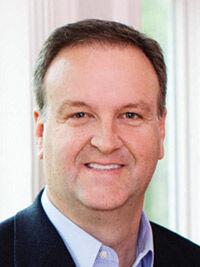 Page makes no apologies for his decisions on COVID-19, which he says have made the county much safer than many regions of the state. 
"We've posted all county guidelines for reopening as well as a hotline number for questions and a transparency portal, showing how every dollar of federal CARES Act funding is spent," said Page. "Trump has let us all down so many times — too many times — and his response to COVID has been no different.   
"As a medical doctor, I'm used to working in life or death situations. I have decades of experience remaining calm and making smart, quick decisions —with sometimes imperfect information — while human lives are on the line. That's not an experience people often get in county government, but that is the situation we have been in and are faced with in this pandemic. That experience matters," he said.
Page said race relations, policing and law enforcement regulations need to be studied and conclusions need to be acted on, but he said St. Louis County has a very good police department.
Page said managing the COVID-19 crisis is the top priority, but in a post-pandemic era there will be opportunities to make the St. Louis region a national leader in geospatial intelligence, life sciences research, and medical applications and innovations.  
"As I've said before, we are confronted with a health crisis, an economic crisis and a humanitarian crisis," Page said. "A good plan going forward must address all three, which is what our administration has done and will do. People have lost their jobs or lost businesses due to the pandemic. We cannot ignore that or gloss over it. We are in tough times and recovery will take work and time." 
Third Party Candidates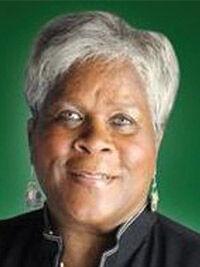 The Green Party's Betsey Mitchell, like Page, sees the pandemic as the number one issue in the Nov. 3 election. She said statistics show that African Americans are suffering the most from the virus and show society's inequities need to be addressed.
She said St. Louis County and the state of Missouri under Gov. Mike Parson have done a horrible job with the virus and virus data that shows how African Americans have been hurt inordinately.
 Among her immediate concerns:
•  All front line workers in the fields of delivery, grocery, postal and transportation should be considered critical workers and offered masks and gloves while performing their duties.
•  All of the county's  incarcerated non-violent offenders with misdemeanor charges should be released to minimize spreading of the virus among county employees and inmates. 
•  County residents should have access to masks and face coverings that are required in public places to minimize the spiking and spread of the virus. 
The Libertarian  Party's candidate Theo Brown is a former chief of police and fire marshal in Kinloch. He also was elected to the St. Louis Community College Board of Trustees in 2014. He maintains that those experiences prepare him for the county executive position.