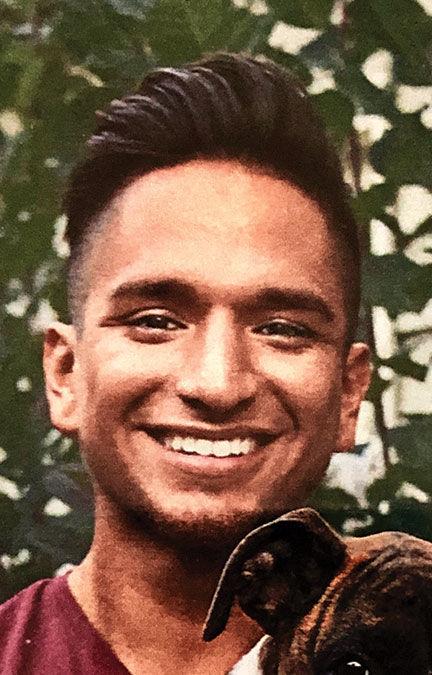 O'Brien, Daniel Bart of Kirkwood, Missouri, died unexpectedly in his sleep on Monday, April 1, 2019.
Daniel, age 28, was the beloved son of Kevin and Amy O'Brien; dear brother of Kelsey O'Brien (Shaun Moore), Courtney Decher (Jason), Patrick O'Brien (Katie) and Molly Williams (Michael). Dan was a fun uncle to Jaxon and Addie Decher, Allison O'Brien, and Bear and Wilder Williams. He was also the beloved son of Carmen Perez Coranine and dear brother of Cesar Perez Coranine.
Daniel was born in Lima, Peru, on Oct. 12, 1990, and lovingly adopted five months later. He grew up in Webster Groves and Kirkwood, Missouri, surrounded by his family and friends. Growing up the youngest of five children, Daniel was doted on by his older siblings who all fought to sit next to his highchair and feed him when he was a baby. To avoid squabbling, Mom devised a rotating seating chart so each sibling got their turn.
Daniel hated to miss any of the family activity so he could most often be found in the living room hugging one of the many canines that circled through the busy O'Brien household.
A lifelong dog lover, Daniel cherished his boxer Zeus and all of the prior O'Brien canine pets.
After graduating from Kirkwood High, Daniel followed in the footsteps of his parents, brother and many relatives by enrolling in the University of Missouri-Columbia, where he was a proud Tigers fan. Daniel and his close friend and cousin, Jake Richerson, lived together both at and after Mizzou, sharing many good memories.
His parents were very happy Daniel chose to move back to St. Louis after a few years away. They saw Daniel regularly when he wanted to raid the frig, do laundry and catch up. Daniel will be remembered fondly for his beautiful smile, his discipline for working out and eating right, his affinity for Peruvian culture, and his great love of dogs, cars, tattoos and other people. He will be dearly missed and forever in our hearts.
The arrangements are as follows: Visitation was Thursday, April 4, 2019, from 3 to 8 p.m., at Bopp Chapel, located at 10610 Manchester Road in Kirkwood, Missouri. Memorial service to follow on Friday, April 5. Visitation is from 10 to 11 a.m., with service commencing at 11 a.m., at Greentree Community Church, located at 100 Kirkwood Place in Kirkwood, Missouri. A balloon launch will immediately follow the service in the courtyard to lift Daniel's spirit up and celebrate his life on earth.
In Daniel's honor, memorial donations may be made to: Open Door Animal Sanctuary Development (a 501(c) nonprofit), P.O. Box 870, House Springs, Missouri 63051; or Mission Gate Prison Ministry (a 501(c) nonprofit), P.O. Box 6644, Chesterfield, Missouri 63006; or Maria Jesus Orphanage, c/o Charo Gasquet, 1216 Danvers Drive, Creve Coeur, Missouri 63146.