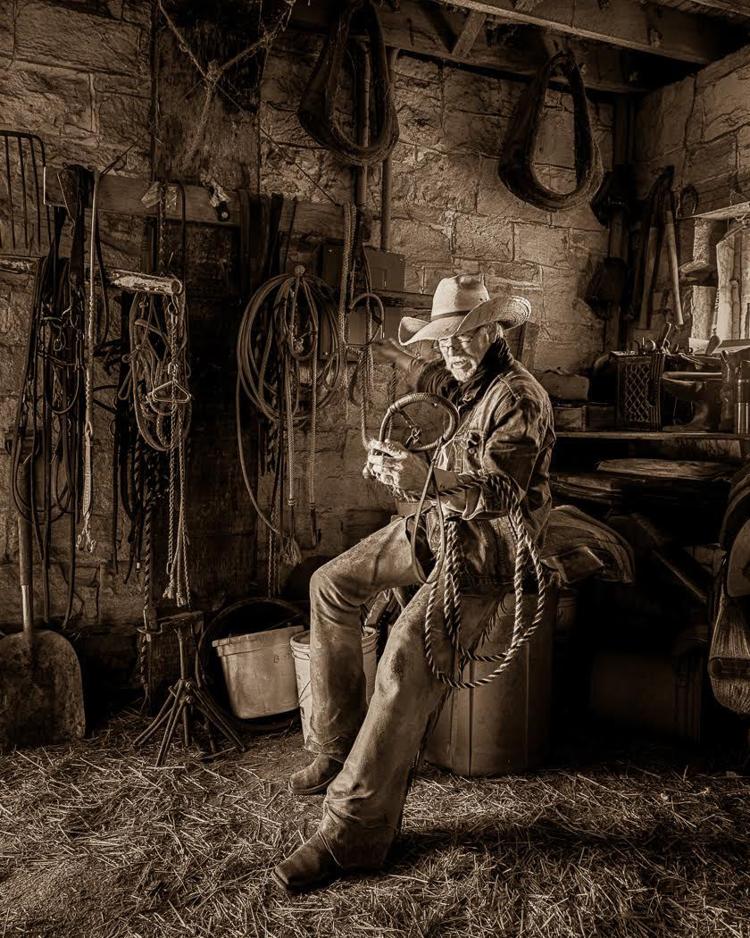 Dan Esarey grew up in eastern Colorado where he came to love the land's wide open expanses, its vistas of field and sky. He would leave Colorado behind and move to the St. Louis area, where he has raised a family and worked as director of operations for the Saint Louis Art Museum.
All along, these early impressions of landscape remained with him. When he retired several years ago, Esarey says he considered moving back to Colorado. Instead, he and his wife decided to stay in Saint Louis. But as a compromise, Esarey takes three or four trips each year "wandering in the wild" out west.
He travels alone to remote places for several weeks and spends time just looking and being there. Esarey started his wanderings toting a fly rod and a snapshot camera. But when he shared his photos with family, they didn't quite live up to what he had seen and felt. Determined to share the real thing, Esarey got serious about his photography and began leaving his fly rod behind.
Over the past nine years, Esarey has made more than 30 trips to photograph landscapes and wildlife in the national parks, farmers and machinery during harvest time, and working cowboys on ranches. And he has a story for each photograph.
Take the portrait of Rex. Esarey says it took him about two years before Rex would sit for a photo. Rex, a cowboy, is shown in the middle of his workday, sitting down just barely long enough to have his picture taken. When Esarey presented Rex a print of this portrait, he didn't recognize himself. He had never had his portrait taken. Once he realized it was his own portrait, Rex was moved to take off his hat and offer it to Esarey. They remain friends.
Whether taking a cowboy's portrait or capturing a landscape, Esarey says his work is about spending time creating relationships and earning trust. When all of this is done well, Esarey says the photos are just "icing on the cake."
Some of Esarey's photographs are on display at the Kirkwood Train Station this month, and more of his work can be viewed at www.SREimages.com.