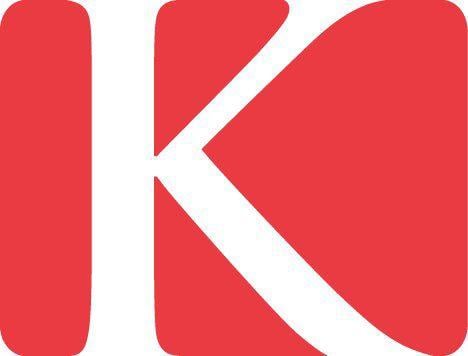 The Kirkwood School District, like nearly all districts, won't be receiving as much funding from the state in the coming year because of the pandemic, but the district's enrollment and expenses continue to rise. However, there's also been savings due to the closure of its schools for the past three months.
The district expects both its revenues and expenditures to keep increasing next year as its enrollment numbers continue to climb. The district's 2020-21 budget, which was approved at the Kirkwood School Board's June 22 meeting, puts operating revenues at roughly $72.3 million and expenditures at roughly $70.7 million.
The $72.3 million in revenue is an increase of about $210,683 — roughly .29% — over last year.
The $70.7 million in expenditures is an increase of about $2 million over last year. That's roughly a 2.92 percent increase, which is in line with the district's promise of keeping expenditure increases less than 3% per year to make Prop K funds last at least five years or longer. The district is beginning its fourth school year since voters passed the 46-cent tax increase in April 2017, and expects to be able to extend Prop K funds through the 2027-28 fiscal year.
Student enrollment, which has a direct impact on the district's budget and space needs, is expected to keep increasing, according to Mike Romay, the district's chief financial officer.
Enrollment has increased by 756 students — roughly 15% — since 2010-11, and is expected to increase by roughly 132 students next year.
The district has included $525,000 in this year's budget for up to seven additional teachers to handle the projected enrollment growth without increasing class sizes. Four of those teachers have already been hired, and the district is still continuing to enroll new students for the fall.
Kirkwood's class size guidelines are currently 20 students for kindergarten classes, 22 students for first and second grades, and 25 students per classroom for grades 3-12.
The most significant increase to each year's budget are teacher and staff salaries and benefits, which make up 86% of the district's operating costs. Next year's budget will see a $1.3 million increase in staff salary and benefit packages, with an average salary increase of 2.46%.
The 2020-21 budget also includes $352,000 for students' mental health and wellness needs. The district expects there will be even more need for these services in the following year as students cope with the pandemic.
The debt service budget also assumes that the district will prepay $1.8 million of existing debt this summer, which was recommended by the district's budget and finance committee.
COVID-19 Means Less State Funding
Ninety percent of Kirkwood's revenue comes from local sources, with nearly 75% of that coming from property taxes.
Part of the district's "local" funding also includes Prop C sales tax, which is a 1% statewide sales tax that is distributed to schools on a per pupil basis.
The Missouri Association of School Administrators is estimating a 5-10% cut in Prop C sales taxes due to the pandemic, and the state's department of secondary and elementary education is telling districts to use extreme caution when projecting state funding in the coming year.
Although the district estimates it will lose roughly $1 million in Prop C sales tax revenue in 2020-21, it expects to receive an increase of roughly $523,000 in state funding formula payments due to enrollment increases, which is a net loss of roughly $500,000, according to Romay.
Romay noted that state funding only makes up 8% of the district's revenue, so state cuts will have a smaller impact on Kirkwood compared to other districts.
Although Kirkwood will be getting less state funding because of COVID-19, the district estimates it will save roughly $850,000 due to the three-month closure of its school buildings forced by the pandemic.
The district anticipates it will receive roughly $90,000 in funding through the Coronavirus Aid, Relief, and Economic Security Act (CARES Act), but anticipates that money will be used to purchase personal protective equipment and cleaning supplies.
Cost Per Student
Kirkwood spends $11,966 to educate each student, which is lower than the St. Louis County average of $12,880 per student. Kirkwood also spends less per student than the neighboring district of Webster Groves, which spends $12,091 per student.
"Kirkwood continues to be one of the top performing districts in the state and in the county, yet our spending per pupil is below the county average," Romay said.
No Increase In Price For Meals
While meal prices typically go up each year to cover increases in wages and food supplies, the district has decided there will be no increases to the cost of breakfast and lunch due to the economic impact of COVID-19 on the community.
The price will remain $2.30 for elementary, middle and high school breakfasts. Elementary school lunches will remain $3.05. The basic lunches for middle and high school students will still be $3.20, with additional food choices available for $3.70 and $4.20.
Students who qualify for free and reduced priced meals may select any meal, including the higher-priced lunches, at no additional cost.