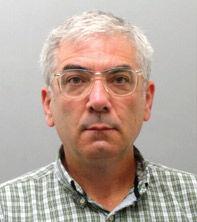 Relief, gratitude and validation — that's what 1999 Kirkwood High School graduate Katie Pappageorge said she feels now that a former teacher is facing criminal charges for sexually abusing her more than two decades ago.
Longtime Glendale resident Christopher J. Stephens was a drama teacher at Kirkwood High School from 1991 until he resigned in 1998. 
Stephens, 54, was indicted by a grand jury on Sept. 16, 2020, for two counts of statutory rape and three counts of statutory sodomy stemming from incidents involving Pappageorge from September 1997 to January 1998, according to the indictment.
The documents allege that Stephens had sex and deviate sexual intercourse with a minor, identified as K.P., in his office, the high school's prop room and his house.
Pappageorge, who started high school at the age of 12 after skipping 
two grades, said Stephens began grooming her during her freshman year when she was involved in the KH Players drama group.
She said the abuse happened during her sophomore and junior years when she was a student in his drama classes. It continued until the day Stephens suddenly resigned in January of 1998. Court documents detailing the time frame of specific incidents of the abuse corroborate that.
The charges against her former teacher bring a mix of emotions for Pappageorge, who is now 37 and lives in a different city.
"I am feeling relief and gratitude that Chris Stephens has finally been charged, though the news has dredged up a lot of trauma," she said. "I still feel a painful emotional conflict that a person I loved and trusted hurt me so much."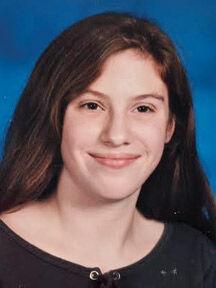 Pappageorge decided to contact police in 2019. Earlier this year, she shared her story publicly on the Kirkwood High School Alumni Facebook page. That post led to an outpouring of support from former students and something she wasn't expecting — additional sexual abuse allegations against Stephens, as well as other former district teachers and coaches.
"It has been so good to speak up about the abuse I went through at Kirkwood and get the support of the community — it's been the most profound sense of validation I've ever felt in my life," she said. 
Carol Hermann, a 1985 Kirkwood High School graduate who said she was sexually abused by one of her teachers and coaches, shared that sentiment.
"The charges brought against Stephens have allowed survivors to say this is real — this is real," said Hermann, 53. 
Stephen's attorney, Bill Margulis, said his client "adamantly denies the allegations and looks forward to resolving this matter through a jury trial." 
Stephens posted bond and was released Sept. 29. A trial date has not been set. A St. Charles County prosecutor has been assigned to the case due to a conflict of interest — St. Louis County Prosecuting Attorney Wesley Bell and Stephens were past colleagues at a community college. Stephens' legal team said earlier this week that the charges should be dismissed because a special St. Charles prosecutor was improperly appointed.
Police and prosecutors are also  investigating another teacher who worked at Kirkwood High School from the mid-1980s into the 2000s, but no charges have been filed.
Additional Allegations
Although Stephens is facing charges related only to Pappageorge's case, at least four other former students have said they were also abused by Stephens when they were in high school. At least one of them reported allegations to former administrators at the time, but said the district turned a blind eye and the abuse continued. 
Jill Wilson said she was one of the students who told an administrator in 1996 that she was being sexually abused by Stephens, but no disciplinary action was taken against him. Stephens was later allowed to resign without the district notifying authorities or investigating the allegations. He went on to teach at St. Louis Community College from 1998 until retiring in 2019.
Wilson, who also contacted police about Stephens, said the charges have been a long time coming.
"This has been a long journey for me. Today is a good day," she said. "My time with Chris resulted in deep emotional and mental wounding. Over the years, I've been challenged within my own soul ... to face those wounds. This work built an advocate for others who have been wounded."
"A Public Reckoning"
Pappageorge and Wilson, along with others who have come forward with sexual abuse allegations against  former Kirkwood teachers and coaches, not only want to advocate for others, but help prevent it from happening again.
"My greatest hope is that all this is the beginning of a public reckoning of how the Kirkwood School District has addressed sexual abuse of its students," Pappageorge said. "My story is only one of many where the school leadership chose to value the perpetrator over the victims. We survivors have seen incredible support from the community, but not yet from those in authority."
Following the publicity surrounding Pappageorge's social media post in July, newly hired Kirkwood School District Superintendent David Ulrich called for an independent investigation into the allegations. In August, the district hired Kansas City-based firm Encompass Resolution, LLC, to investigate the school culture and climate related to the reporting and handling of sexual abuse allegations in the past. Its findings are expected to be complete by the end of December, but Pappageorge and other survivors have raised concerns about the firm's objectivity and how much information will be released.
"The independent investigation is one tepid step from the Kirkwood School District," Pappageorge said. "What we really need to see is actual transparency about how abuse cases have been handled, and so often covered up; a fully trained Title IX coordinator; and a commitment to fire any staff with substantiated claims of sexual abuse. Convictions should not be necessary for action to be taken. This is the bare minimum required for a safe school."
To that end, Kirkwood High alumna Carol Hermann filed a federal lawsuit last month against the district and one of its former teachers alleging the sexual abuse she experienced in 1985, along with the abuse others allegedly suffered, as a failure of the district's responsibility under Title XI "to provide an educational environment free from sexual abuse, harassment and discrimination."
The lawsuit, filed on Sept. 9, 2020, estimates that more than two dozen Kirkwood School District employees have been accused of sexually harassing or abusing students in the past 40 years. It further accuses the district of covering it up by failing to report allegations to police and allowing a staff member with a history of complaints to continue teaching. It added that in other instances  the district allowed teachers with complaints to resign without consequences.
Pappageorge said the lawsuit Hermann filed is the most powerful step yet toward real accountability within the district.
"It will take legal action for the Kirkwood School District to no longer consider the sexual abuse of students acceptable," she said. "Carol's bravery is inspiring, as is the dedication of all the survivors and allies who have supported us to get here."
"This Is Real"
Hermann says it was Pappageorge who inspired her.
"When Katie came forward in this, I was like, 'Me too,'" Hermann said. "I wondered, 'Who else has this happened to?' I felt this scramble to protect as many people as possible. I thought if I can speak up like Katie and help give a voice to all those other people, I will bypass the shame and embarrassment and say, 'This is way bigger than me — please help.'"
Hermann said regardless of the lawsuit's outcome, she hopes that sharing her story will help others.
"I hope someone else can see themselves in my story," she said. "If I can help even one other person then it's worth it."