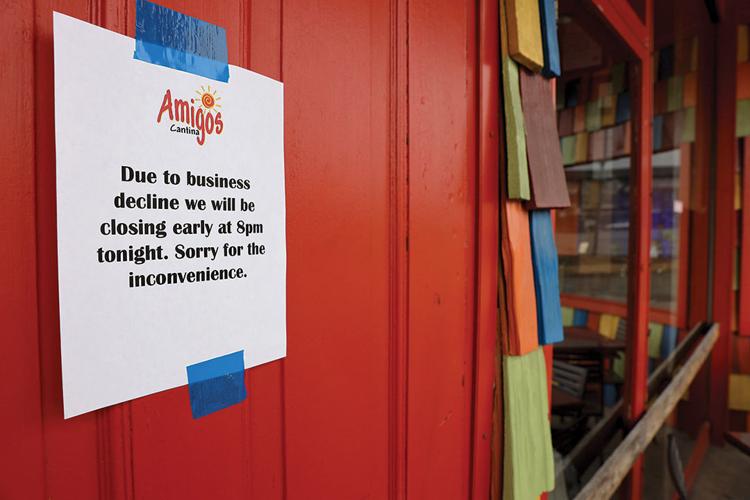 The Centers for Disease Control and Prevention, as well as Missouri Gov. Mike Parson, have recommended gatherings of no more than 50 individuals in response to the COVID-19 (coronavirus) pandemic.
Cities and counties have implemented even stricter guidelines. St. Louis County Executive Sam Page signed an executive order earlier this week specifying that it is unlawful for 10 or more "high risk" individuals to gather. High risk individuals are those who have weakened immune systems, are pregnant, are over 60 years of age or have underlying health conditions such as heart disease, lung disease or diabetes.
On Tuesday, March 17, another executive order from Page mandated that as of 12:01 a.m. on March 20, all restaurants and bars in St. Louis County must serve customers only through delivery, carry out, curbside service or drive-through. No dine-in service will be allowed. Check websites or call restaurants for current operating status.
The St. Louis County Health Department encourages anyone experiencing Coronavirus symptoms (fever, cough and shortness of breath) and have a reason to believe they have been in contact with someone infected with COVID-19 to call the St. Louis County Health Line at 314-615-2660. Citizens should remain vigilant during this rapidly evolving pandemic and are encouraged to practice social distancing, limit non-essential travel, sanitize commonly-touched surfaces, wash hands thoroughly and routinely, avoid touching their noses, eyes and mouths and to stay home when sick.
For more information, call the Missouri Novel Coronavirus Information Hotline at 877-435-8411 or visit stlcorona.com or www.who.int/emergencies/diseases/novel-coronavirus-2019.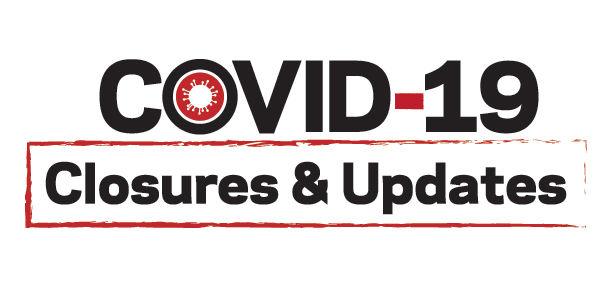 Closures, Postponements, Cancellations and Updates
This list is not complete and may be subject to change. The list will be frequently updated online at www.timesnewspapers.com.
Schools
Most school districts in the St. Louis region have announced an extended school closure through Friday, April 3, with a preliminary return date of Monday, April 6.
All school activities, including athletic and extracurricular practices and competitions, are canceled during the time schools are closed. The following districts, along with many others, are closed:
 Affton School District
 Kirkwood School District
 Lindbergh Schools
Special School District (SSD)
Webster Groves School District
Grocery Stores
Many grocery stores have reduced hours and designated certain shopping times for seniors and those who are at high risk of COVID-19.
 Schnucks stores are open daily from 6 a.m. to 10 p.m. The first hour of each day is reserved for shopping by seniors age 60 and older, and those who are most risk for the virus due to underlying health conditions.
 Dierbergs stores are open daily from 8 a.m. to 10 p.m. The first hour each day is reserved for shopping by seniors age 60 and older, and those with compromised immune systems.
 Aldi stores are open daily from 9 a.m. to 7 p.m. Individual stores may have further limited hours to accommodate restocking and cleaning.
 Target stores have reserved the first hour of each Wednesday for vulnerable shoppers.
 Dollar General stores have dedicated the first hour of each day to shoppers over the age of 60.
City Buildings
The current status of city government buildings, as of press time on Wednesday, March 18, is as follows, but check individual city websites for up-to-date information regarding hours of operation, public meetings and services:
 Kirkwood. City hall access is limited to appointment only. Board and commission meetings, as well as muncipal court dates have been postponed until further notice. Kirkwood Electric and Kirkwood Water will not be doing shut-offs, and late fees for utility payments will be waived. Most business conducted at city hall can be done remotely. Visit www.kirkwoodmo.org for a listing of online and remote services. General inquires can be made by calling 314-822-5800.
 Amtrak. Hours have been reduced at the Kirkwood Train Station. The station will be open 45 minutes prior to westbound departures and 30 minutes prior to eastbound departures. Additionally, Amtrak has notified the city that effective on Monday, March 23, the departure time of the morning train heading westbound will change from 9:44 a.m. to 8:44 a.m.
 Webster Groves. City hall remains open. The March 17 city council meeting was available to the public only via teleconference. The pubic forum for election candidates scheduled for March 25 has been canceled. For more information, visit www.webstergroves.org.
 Glendale. City hall remains open. Republic Service-Allied Waste yard waste service is suspended for the remainder of this week and the week of March 23; the service will be re-evaluated on March 29. Trash and recycling services will not be affected. For more information, call 314-965-3600 or visit glendalemo.org.
 Shrewsbury. City hall, the administration desk and the parks desk will remain open for basic business only. All permitting, licensing, occupancy permits will continue. All board and commission meetings are canceled until further notice. All sanctioned group activities have also been canceled. For more information, call 314-647-5795 or visit cityofshrewsbury.com.
 Rock Hill. City hall remains open. For more information, call 314-968-1410 or visit rockhillmo.net.
 Crestwood. City hall remains open. Municipal court will not hold sessions on March 19 or March 26; both sessions have been tentatively rescheduled for April 16 and April 23. For more information, call 314-729-4700 or visit www.cityofcrestwood.com.
 Sunset Hills. City hall remains open. All board and committee meetings have been postponed until further notice. Municipal court dates have been postponed and defendants will be notified by mail of their new court date. For more information, call 314-849-3400 or visit www.sunset-hills.com.
 Fenton. City hall and community development buildings remain open for normal business, including the issuance of permits. The public works building will remain open and operations will continue as normal. All municipal court dates for April have been postponed to June 8. All city board, commission and community meetings are still scheduled.
Recreation Centers
The following recreation centers are closed until further notice:
Webster Groves Recreation Complex (Note: The 39th Healthy Planet Natural Living Expo scheduled for March 29 at the complex has been postponed)
 Kirkwood Community Center
 Shrewsbury Community Center
 Sunset Hills Community Center
 RiverChase in Fenton
 All YMCA locations
Libraries
The following libraries are closed until further notice:
 Webster Groves Public Library
 Kirkwood Public Library
 Rock Hill Public Library
All Saint Louis County Library locations
Attractions
The Magic House St. Louis Children's Museum is closed through March 30.
The St. Louis Aquarium is closed through March 31.
The Saint Louis Science Center is closed through March 31.
The Saint Louis Zoo is closed through April 3.
The Powder Valley Conservation Nature Center indoor facilities will be closed through April 15, but nature center trails remain open.
The National Museum of Transportation is closed until further notice.
The Saint Louis Art Museum has closed for at least four weeks.
The Missouri Botanical Garden is closed through April 3 and all garden events and group activities through May 1 are canceled.
 Performances at the Fox Theatre have been postponed through March 31. Ticket holders will be honored at rescheduled events. The 10th Annual Teen Talent Competition has also been postponed.
 The Rep has canceled the rest of the remaining season.