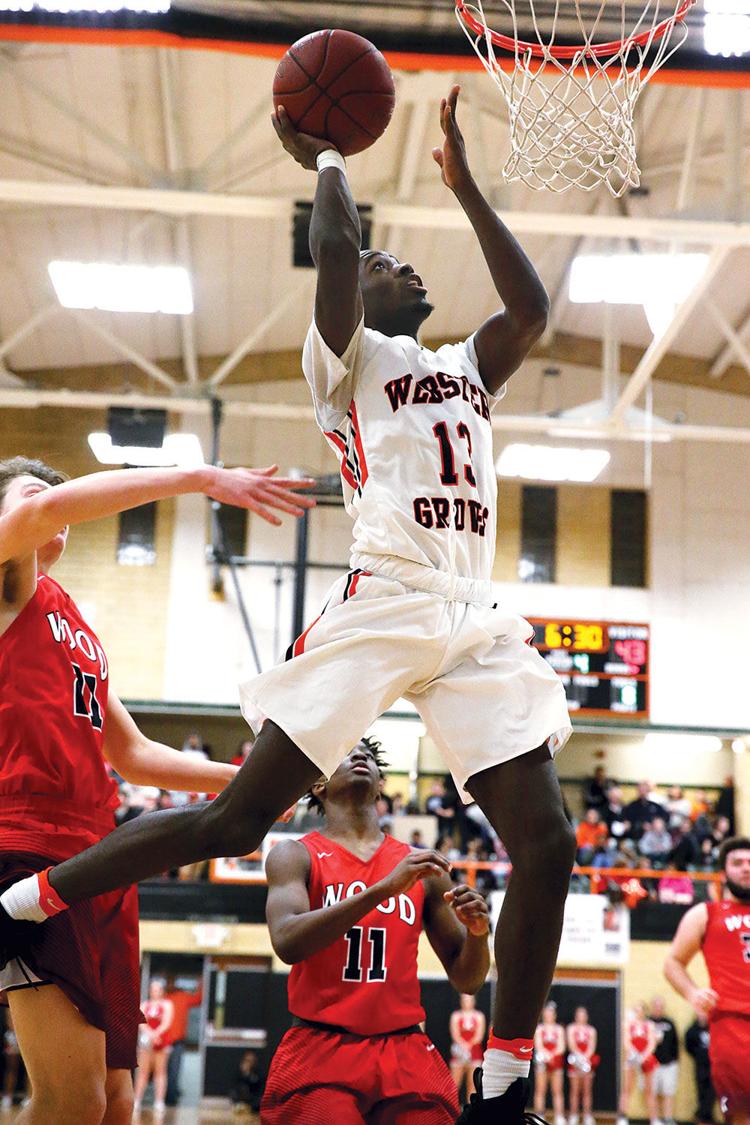 As far as Courtney Ramey is concerned, his biography is already written. His expertise on the basketball court has led him to new heights, and he is confident he will continue to get better every day.
Ramey's story began when his father Terrell saw him showing his basketball instincts on the court at the age of 4. He continued to improve, displaying his talents on his father's AAU teams. Then came his legendary four-year run at Webster Groves High School, where he helped the Statesmen win back-to-back Class 5 state championships and rewrote the school's record book.
Ramey is now a freshman starting point guard for the University of Texas. Each chapter in his career has shown that he has always been one of the top players in the country.
"He definitely has an edge," Texas Coach Shaka Smart said on the Longhorn network. "He has a way about him that is really good. He wants to win. He's a guy who wants to be in the middle of things. Overall he has a fight to him. He's a scrapper."
Ramey, a 2018 Webster Groves High School graduate, will get the chance to showcase his talents this weekend in the Big 12 Championships in Kansas City. The sixth-seeded Longhorns (16-15) face third-seeded Kansas in the quarterfinals at 8:30 p.m. on March 14, either on ESPN or ESPN 2. A good showing in the tournament is paramount for the Longhorns to be selected to play in the NCAA Tournament that begins on March 21. The selections will be made late afternoon on March 17.
Since the spring of his senior year of high school, Ramey has added 25 pounds of muscle from his work in the weight room. That has enabled the 6-foot-3, 185-pound Ramey to not be afraid to drive inside or battle for rebounds while showcasing his three-point shot and his passing.
"He's got good size and is someone who can finish around the basket," Smart said. "He's got a good toughness and physicality about him. Carrying the extra weight will serve him well in the future."
Ramey started slowly while adjusting to playing at a Division 1 college level, and to his teammates' style of play and new environment. Playing in football country makes it even harder to gain a following. Once he started playing, the adjustment period quickly ended.
"I was something different for the team, with my aggressiveness and my attitude on how I play," Ramey said on the Longhorn Network. "They told me 'you don't have to change. Just be who you are. Just helping the team will help us win games.'"
Ramey, who cares more about winning than personal achievements, improved each game and earned more playing time to the point he was inserted into the starting lineup for good in a 75-72 win over Oklahoma on Jan. 19. He has started the last 14 games, and has shown glimpses of what his future will be like.
In a 98-88 loss to host Georgia on Jan. 26, Ramey canned 19 points, was seven of 15 from the field, including five of eight from three-point range, and dished out five assists. In a 75-53 road win over West Virginia, Ramey had another 19-point output, hitting seven of 12 from the field, including five of six from beyond the three-point arc, corralling five rebounds and dishing out three assists.
"Over time, I have gotten confident playing more and more with the best players on the college level," Ramey said. "The more I play and the more I practice, the better I have gotten. I'm never afraid to go inside. I just have to be smart about it. I just keep performing and never get complacent. It's a battle every day. I just want to keep improving my game."
In 31 games, Ramey has averaged 8.0 points per game while scoring 248 points, corralling 96 rebounds and dishing out 92 assists. He earned Big 12 Newcomer of the Week for the week ending Feb. 11.
"I think he's a guy who can really create plays for himself and his teammates around him," Smart said. "He has very good vision on the floor and he's a very good shooter.
Smart summed up Ramey's first season this way: "This is just the beginning."