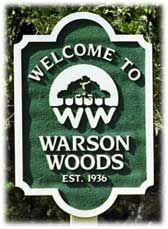 A Warson Woods couple is calling on Mike Dell'Orco to be removed from his position on the city's board of aldermen following what they called "bullying" behavior.
Residents Karen and Will Aschinger of Renderer Drive, who frequently  attend board meetings, made their case during the public comments portion of the Sept. 28 Board of Aldermen meeting. Karen Aschinger read from an email sent by Dell'Orco to fellow alderman Jim Newman on June 18.
"'I'd be embarrassed if I were on the board five to six years and the chairperson of the public works committee (Newman) can still not have a grasp on critical city functions, particularly city engineering. But that's par for the course for you,'" she read from Dell'Orco's email to Newman. "That hits to the heart of my comments at our board meeting Tuesday regarding the makeup of your committee, which appears to be a collection of 'save our police' misfits and conspiracy theorists. A committee chosen of sycophants and a similar agenda will not serve the city well and their recommendations are subject to be disregarded as not credible.'"
The email referenced a citizen committee formed by Newman in June to discuss the possibility of conducting a straw poll to determine if residents were interested in merging the Warson Woods police force with that of a neighboring municipality as a cost-saving measure. The move followed a period of public outcry when information was leaked that Warson Woods was considering a police merger with the city of Glendale. Glendale later pulled out of the discussion.
After reading the email several times, Karen Aschinger told Dell'Orco that he knew nothing about her or her family.
"What you said was uncalled for, disrespectful and unacceptable. This is not a good example of virtue and honor," she said of Dell'Orco's actions. "This behavior is wrong and needs to be addressed and it needs to be stopped. We, the people, want you, the board, to terminate Mike Dell'Orco from the Warson Woods Board of Aldermen."
Dell'Orco attempted to speak over Karen Aschinger midway through her comments. He was asked by other aldermen to let her speak. Following her comments, he asked if she was "the one with the QAnon sign in her yard."
"Do you believe the QAnon crap that gets spread throughout the public discourse? Because if you do, you should be ashamed of yourself," he said before being asked to stop by other aldermen.
Will Aschinger spoke following his wife, asserting that he was "shocked" at Dell'Orco's behavior and how he addressed Newman's committee. 
"Mike, you're a bully," said Will Aschinger. "You sit up there and you yell at my wife. You yell at other people who ask questions. You're an absolute bully, and I don't think there's any need for the board to have a bully. I hope you resign."
Will Aschinger then told the board: "He's bullying citizens, he's bullying you and I think he should be dismissed somehow."
Warson Woods Mayor Larry Howe promptly closed public comments following the Aschingers' remarks. Later in the evening, he responded to their comments.
"Without Mike Dell'Orco's talent and selfless giving of himself and his time, there's a lot that would not have gotten done," Howe said. "I think some of the discussion this evening was out of line. I think people need to recognize that Mike Dell'Orco has probably done more behind the scenes than a lot of people in the city. He has a friend in me, and I will continue to support Mike and his participation in city government."
Treasurer Resigns
Also during the meeting, Mayor Howe announced that City Treasurer Jim Malik has resigned. No reason was given and no replacement has yet been named. 
Malik's resignation is the second in Warson Woods' government this year. City Attorney Paul Rost, who served his post for 24 years, resigned in April, also without giving a reason.