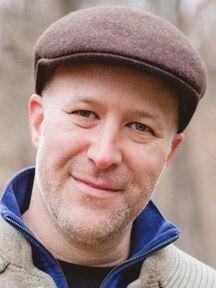 Hale, Corey Allen, 44 years young, passed away Aug. 27, 2020, after suffering severe injuries in a small plane crash while on vacation.  
Born in Cincinnati, Ohio, on Dec. 7, 1975, he attended Kirkwood schools. He later attended the University of Missouri (Columbia) for a bachelor's degree in the German language, followed by a master's in speech and language pathology and worked in several states, returning to the St. Louis area in 2017. He traveled extensively through Europe, Central America, Alaska and throughout the United States. He was usually accompanied in his USA travels by his certified therapy Golden Retriever partner, Alma. 
Corey was a kind, compassionate, healer who lived life to its fullest as a white water kayaker, outdoor environmentalist, seeker of the "good" in people and in general a good man.  Facebook recorded over 250 well wishers upon his passing.  
A memorial service was held Friday, Sept. 25, 2020, in a park in St. Charles, Missouri,  attended by over 120 fellow outdoor enthusiasts, family members and life-long friends from all over.  Many people from Germany, The Netherlands, Austria, Argentina, Australia and numerous states shared stories and remembrances of Corey's sense of humor,   gentle nature and warm smile via cards, letters and Facebook comments.
He is survived and greatly missed by his parents Jon and Edie Hale, his brother Matt and sister Laurie, niece Taya Hale and nephew Jaden Hale, plus loving relatives and countless life-long friends. The family asks that you might consider a donation to the American White Water Association, the APA or The Sierra Club.