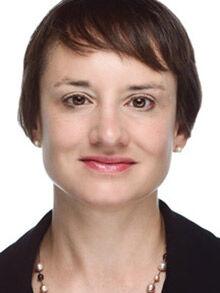 Local races for the Missouri House of Representatives are not as spirited as in past election cycles, perhaps because the pandemic put the kibosh on forums and debates. Also, some Nov. 3 races around the state are uncontested.
One such race is that of District 91,  where incumbent Sarah Unsicker, D-Shrewsbury, has no GOP opponent. Unsicker said she will continue to work for  quality schools, access to healthcare, common-sense gun laws and lobbying and ethics reform in the legislature.
Unsicker has been a member of the National Women's Political Caucus, Moms Demand Action and Webster Groves Toastmasters. She  is an active member of Metropolitan Congregations United through her own church.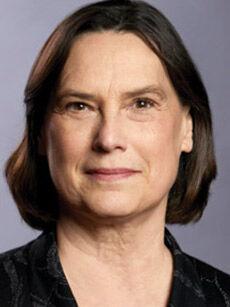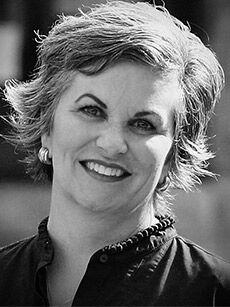 Landers vs. Phifer
In District 90, where Rep. Deb Lavender is leaving to run for Missouri Senate, Republican Anne Landers is in a contest with Democrat Barb Phifer. Landers entered the race just in time to make the ballot after Republican Rick Perry decided to withdraw from the race.
Landers said her campaign issues include advocating for "a safe and solid education" in area schools, supporting local businesses which are under stress because of the pandemic crisis, and providing the resources for local police and first responders in a time when more emergencies may arise.
"We need to feel safe on our streets and in our homes," said Landers. "I also want to put an emphasis on care of the elderly. I have a special place in my heart for the 'sandwich generation,' because we are in the position of caring for young people and caring for parents who are older and have serious needs that should be addressed."
Both Landers and Phifer are Kirkwood residents who are concerned about losing storefront businesses in the city's vital downtown area.  Landers has worked independently in a pottery business from her home. Phifer has had a longtime vocation in the clergy and was one of the first female Methodist pastors in Missouri.
Phifer said every person needs access to health care, every child should have access to quality education, and that people should have meaningful, productive jobs that pay a living wage.  
If elected, Phifer said she plans to make sure the voters' decision to expand Medicaid is carried out by the legislature. She will increase funding for public education and work to build systems that hold law enforcement accountable, while supporting them in their difficult work in a stressful time. 
"The last 20 years have been a race to the bottom for Missouri," according to Phifer. "Funding for public education, health care and secondary education have all gone down. We are impoverishing ourselves and our future. I want Missouri to be a great place for my grandchildren to live and flourish."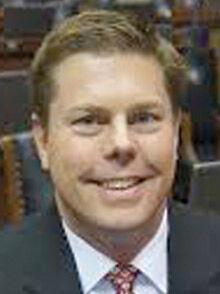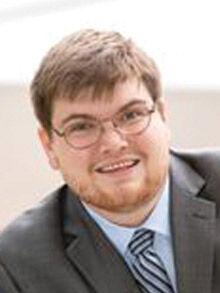 Plocher vs. Barber
In District 89, incumbent Dean Plocher, R-Des Peres, is in a contest against newcomer Luke Barber. Barber said he wants to enforce government accountability, to remove dark money from politics, and to correct the lack of response to COVID-19 as a public health concern that's costing lost wages, poor health care and deaths of loved ones.
Barber got involved in social issues on the way to becoming an Eagle Scout in Kirkwood with his project "Puppies for Parole," a rehabilitative program in which prisoners train dogs for adoption in coordination with Missouri Department of Corrections and Local Animal Shelters. 
This further led to his involvement in fighting the death penalty in the state. In 2015, he received the Spotlight Award from Missourians for Alternatives to the Death Penalty (MADP) in recognition of his death row efforts in appeals for clemency.  
Democrat Barber now works for Easter Seals-Midwest and also advocates for the implementation of the Americans with Disabilities Act (ADA).
Plocher cites his efforts to grow businesses and jobs in Missouri and to keep the state's finances on an even keel. He attended St. Louis University Law School and now practices as an attorney and manages his own law firm, The Plocher Law Firm, in Clayton.
Plocher said he is committed to making the St. Louis area a great and vital place to live. He said he strives to bridge the gap between urban and rural constituencies in the state legislature and he received an award for Outstanding Freshmen 2018 for his work in the statehouse.
Plocher received statewide attention for his efforts to nullify some of the provisions of Clean Missouri that was passed overwhelmingly by state voters in 2018. The effort to undo Clean Missouri has been put on the Nov. 3 ballot by the state legislature as Amendment 3 for state voters to decide.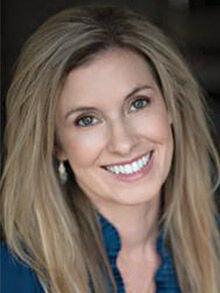 Gregory vs. Hoffman
In District 96, incumbent David Gregory, R-Sunset Hills, is in a return round contest with Erica Hoffman, D-Fenton. Gregory cites a 100% record of being anti-tax, pro-life and pro-gun rights, as well as having a strong commitment to religious liberty. 
Hoffman said it's time to end a focus on divisive, partisan social issues and to address the state's crumbling infrastructure, to create a fair tax system for schools and to promote safe gun laws  to make schools safer.
As a former teacher and union member, Hoffman said she supports labor unions and Missourians making a living wage. She said she will fight efforts by the state legislature to overturn the "will of the people" on such issues as minimum wage, collective bargaining and clean elections.
 "I will put communities and families first, including access to affordable healthcare, care and safety for our children, support for public education and early childhood development initiatives, and support for our seniors," noted Hoffman. "All of these together form a foundation for our community. "
Gregory has emphasized that as a young, hard-working entrepreneur, he  "believes in the fundamental principles of sacrifice, hard-work and self-sufficiency."
Gregory said he has always put an emphasis on traditional religious  values and fiscal responsibility  
"I believe our faith as Christians matters and must be defended," Gregory noted. "As an accountant, MBA, I'm determined to straighten out the monetary and fiscal policies of our great state."