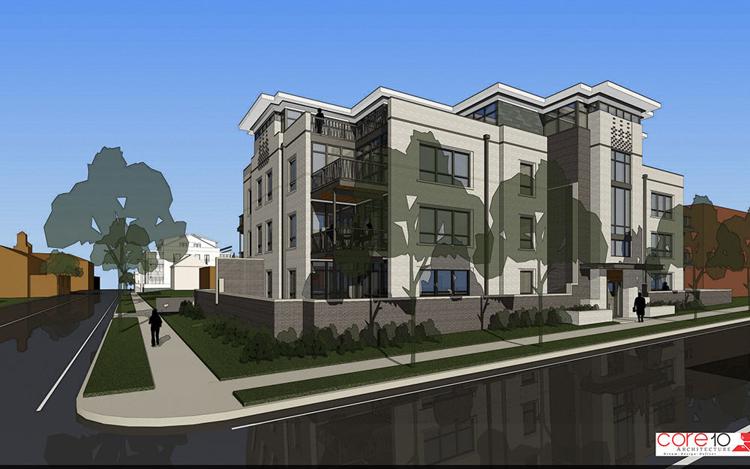 In April 2019, Kirkwood City Council approved Savoy Properties' second luxury condominium project in the area. Formerly a small office building, the southeast corner of Clay and Madison avenues is now the future site for 14 condo residences known as The Barclay.
The Barclay follows completion of The Madison, a similar 12-unit condominium building completed by Savoy Properties in October 2018. The Barclay is a four-story building with four units on each of the first three floors and two penthouse units on the fourth floor. Features include private terraces, all corner units, open floor plans, 10-foot ceilings and custom finishes, among others.
Savoy Properties collaborates on this project with CORE10 Architects, Wolff Interiors, Reid Case Group, Pennington-Shea Law Firm and Doering Engineering.
Principal Architect Tyler Stephens said The Barclay's design emphasizes a large terrace around the base of the building, giving a uniquely residential feel and connection to the street. Stephens said the addition of the Barclay will further define Kirkwood's burgeoning urban core.
"The idea of having highly efficient and designed space in a walkable, active community is not just a trend, but a fun, balanced way of life," John Pennington, developer and partner at Savoy Properties, said.
Construction is anticipated to begin soon.