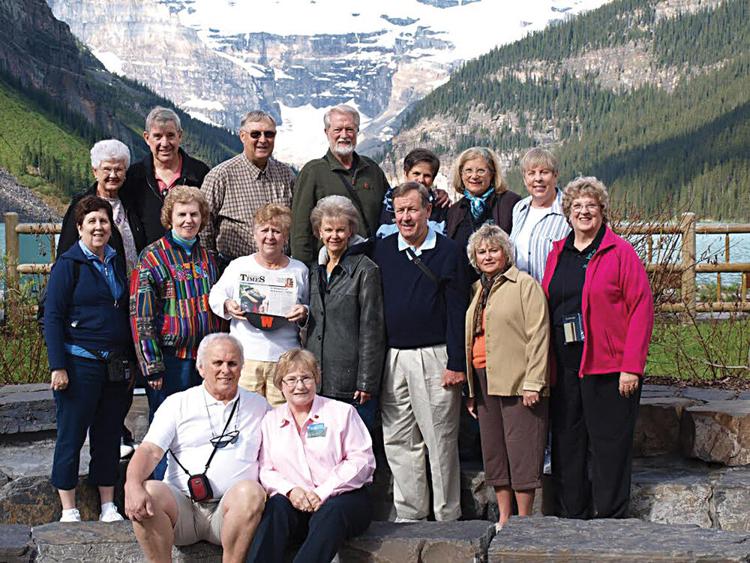 The fun and travel of the "golden years" all seems to be on hold for those trying to enjoy retirement in the midst of a pandemic. They are keeping hope alive for next year, nonetheless.
"Our class members planned a trip to get together in Florida this summer," said Barb Wietecter, a 1958 graduate of Webster Groves High School. "We have gotten together for birthday years  70 and 75 and this was going to be 80.
"The COVID-19 virus has ruled that out," said Wietecter. "It's sad, but we have to think about safety. We're all hoping that a vaccine becomes available and that we can reschedule our fun for 2021."
Wietecter said that if 2021 does not work out, they will probably just wait until their 65th class reunion in 2023 to get together in Webster Groves. As an octogenarian, she concedes that her class reunion may be a bit smaller by 2023.
"We'll certainly have a lot to talk about next year in Florida, or at our 65th reunion in 2023," said Wietecter. "After all, we'll be talking about how we lived through a 100-year pandemic. I think we all could have lived without this virus. It is a heartbreak for so many people."
Wietecter, whose home is just north of the Transportation Museum on Barrett Station Road near Kirkwood, said her family was not on board with her taking a reunion trip to Florida.
"My daughter and her three children said that grandma needed to stay home," said Wietecter. "We are still getting together as a family here in St. Louis, but we always have our masks in place. It's a different time for sure."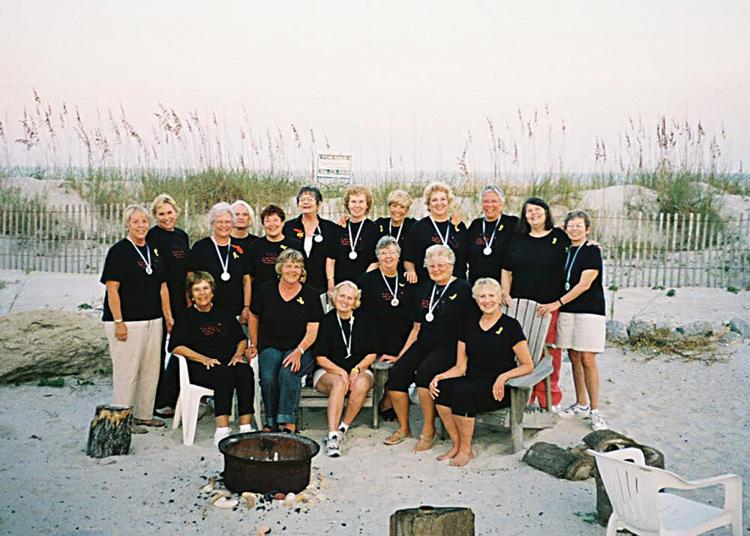 The 50th class reunion for many high schools is a landmark event, when retirees get together and decide they need to see each other more than just for reunions. They may decide to do that on their 70th birthdays, which usually arrive two years after that 50th reunion.
"So some of our classmates planned a Canadian railway trip for our 70th birthday from Vancouver, British Columbia, to Calgary, Alberta," explained Wietecter. "It was so much fun.
"We saw some great scenery and visited wonderful towns along the way," said Wietecter. "We even took a photo holding the Webster-Kirkwood Times for Times Travels, which is a keepsake for all of us."
WGHS Buzz Book
Harriett "Hattie" Dame, from the Webster Groves High School Class of 1958, has the class buzz book which she uses to contact people and to help with organizing the reunion travels. She now lives in Jacksonville, Florida, and she said she was looking forward to having classmates on her home turf in the Sunshine State this summer.
"The Class of 1958 is the best class to go to Webster Groves High School," said Dame. "I think the fact that we also get together for these special trips every two years after our reunions just proves the point.
"We have gone together to Canada, North Carolina and Florida," added Dame. "This pandemic is just so disturbing. I sure hope it is all over and a distant memory by the time we get to our 85th birthdays."
Dame has lots of photos to share from those past trips, whether on the beach in St. Augustine, Florida, or on boats and trains in Canada. Of course, she also has lots of memories from her days at Webster Groves High School in the 1950s.
Dame has treasured her memories of Webster Groves so much that she even wrote a book, "Growing Up In Webster," which she draws on for stories and fond recollections whenever she gets together with her Class of '58 friends.
"I have to mention that Henry "Hank" Lemcke was the band director when I was going to school in Webster," said Dame. "I am pretty sure his father, 'Papa Hans,' used to play with John Phillip Sousa.  How 'bout that?  Papa Hans lived on Lockwood on the corner across from where the 'new library' was. 
"When I was a kid and lived on Woodlawn, I played the cello and since it was so large to carry, I used to ride the bus to Bristol and the driver used to tell me that it was a nickel for the instrument plus a nickel for me," said Dame. "I hated that.  He was teasing, but I still hated it." 
Dame said she switched to flute in high school and took flute lessons  to end her cello career. She is still playing her flute at church in Jacksonville, Florida. She promises to bring it along to play for the reschedule class trip in 2021 or the class 65th reunion in 2023.