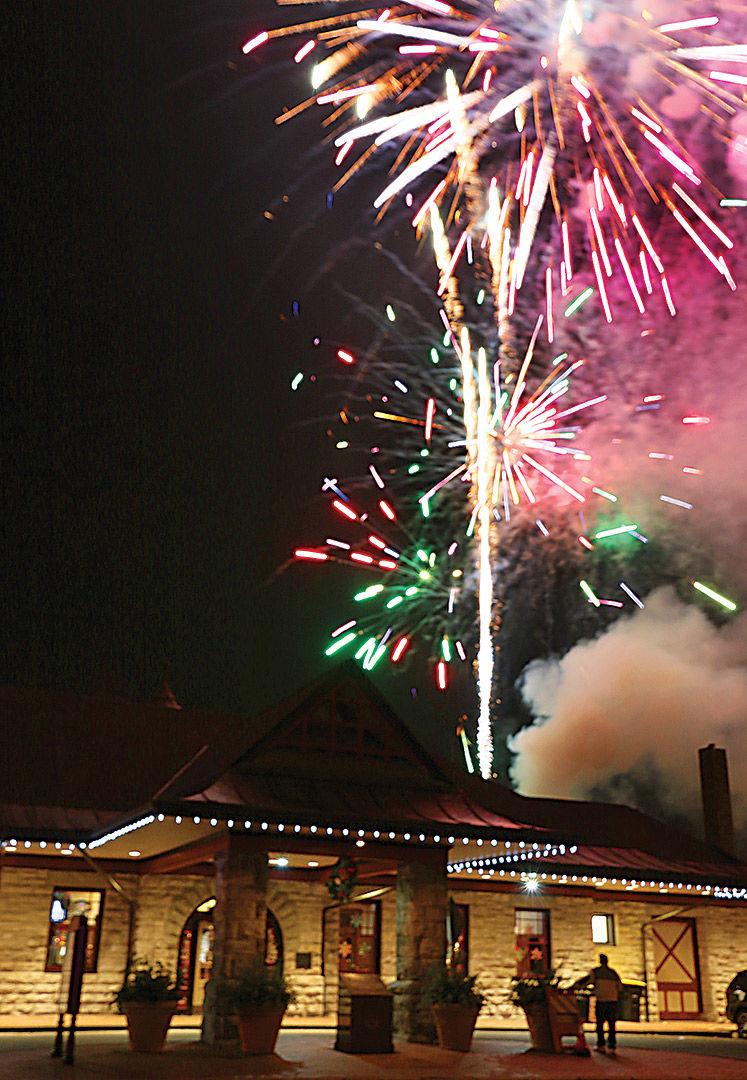 The Kirkwood City Council has canceled its winter fireworks exhibitions, nipping in the bud what had been an incipient tradition in the city's downtown.
"City staff worked diligently, and following much consideration with logistics and safety for the spectators going forward, the city and the SBD (Special Business District) have decided to discontinue the winter fireworks display of downtown," Chief Administrative Office Russ Hawes told the council at its Nov. 15 meeting.
"We've decided to focus on the July 4th event, which is really much larger, for the fireworks displays in Kirkwood Park," Hawes said.
Space constraints for the downtown displays resulted in the fireworks being launched from the parking lot behind city hall to explode above the Station Plaza across the street at 100 Kirkwood Road.
The winter display began in 2012, when city officials canceled the traditional July 4 exhibition because a severe summer drought had rendered Kirkwood Park an unsafe venue for fireworks. It was rescheduled as a New Year's celebration.
Ironically, torrential rains caused cancellation of the July 4 fireworks exhibition only two years after it had been cancelled as a result of drought. Again that year, the fireworks display was a winter-only event. In other years, the city has had two fireworks exhibitions.
Winter weather also has presented problems for Kirkwood's fireworks displays, causing the Dec. 30 event last year to be postponed until February of this year.