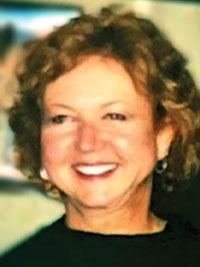 Parsons, Cheryl Thayer, age 78, of Glendale, Missouri, passed away following a lengthy illness on April 8, 2023. 
Cheryl was born on July 9, 1944, in St. Louis, Missouri. She was the daughter of the late James R. and Ruby (York) Thayer. Cheryl was raised in St. Louis and graduated from Webster Groves High School.
Cheryl was the beloved wife of the late John "Steve" Parsons; devoted mother of Sarah Parsons and her husband Andrew of Massachusetts and Emily Parsons and her husband Nate of Colorado; loving "Gray" of Murdoch, Thayer, Wolfgang, and Stevie; and dear sister of the late Brenda. 
Cheryl loved to volunteer and was an active member of the garden club and the bridge club. Cheryl was a gardener at heart; she loved flowers and appreciated how beautiful her garden was. Cheryl also loved her dogs; she had several special dogs over her lifetime, but enjoyed other dogs as well. She managed to combine two of her favorite things by volunteering to walk the dogs of sick patients who couldn't walk them themselves. 
In her spare time, Cheryl enjoyed baking and cooking. She loved the company of her family and friends and often hosted family gatherings and holidays.
Family and friends will gather for a Celebration of Life in St. Louis on July 29, 2023. For more information regarding the celebration, please email Sarah at sparsons94@yahoo.com.
 In lieu of flowers, please consider a donation to the Alzheimer's Association, 309 Waverley Oaks Park, Waltham, MA  02452. Arrangements by Nichols Funeral Home.