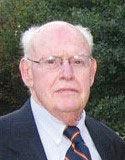 Perkins, Charles died Tuesday, June 4, 2019.
Beloved husband of Katharine Perkins (nee Walsh); father of Stan Perkins, Alex (Tracy) Perkins and Nick Perkins; stepfather to Mary Hosto, Michael (Lisa) Hosto and Christopher (Celeste) Hosto; brother of Judy Murphy, Phillip (Dianne) Perkins, Penny (Ron Stark) Perkins, Mark (Shelly) Perkins, David (Karen) Perkins, Doug Perkins, Betsy Perkins and the late Tom Perkins; grandfather of 13 and great-grandfather of two.
Charley was a salesman in the wood products industry for 50 years and loved music, gourmet cooking, the Greek community and traveling. He was an accomplished athlete and sports fan. He played football for Mizzou, and had a special fondness for hockey, watching the Tulsa Oilers play as a kid, playing on the same men's league team as Scotty Bowman, coaching youth level teams, and most of all watching his son's games.
Services: Funeral service is Friday, June 14, 10 a.m., at St. Nicholas Greek Orthodox Church, 4967 Forest Park Ave., St. Louis, Missouri. Interment private. Visitation was Thursday, 4 to 8 p.m., with a Trisagion Service at 6 p.m., at Bopp Chapel. www.boppchapel.com