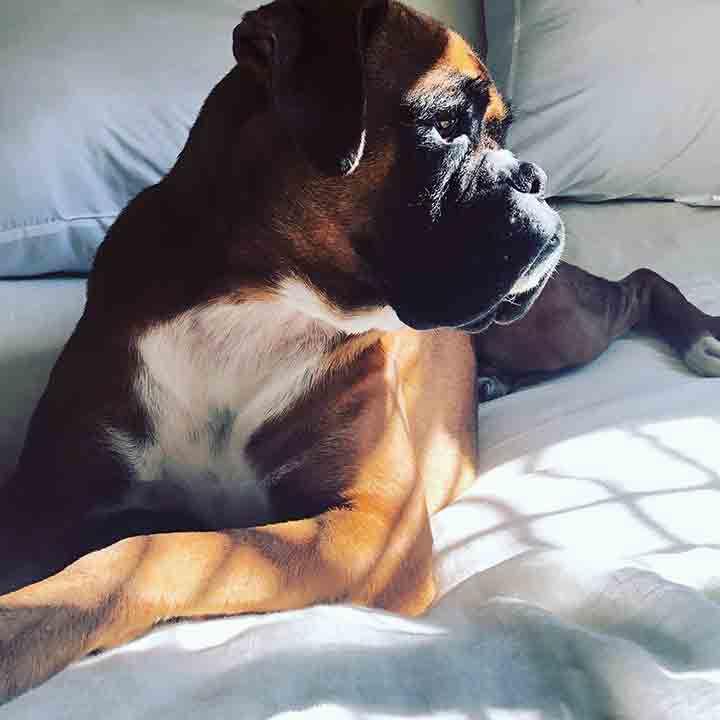 Kaplan, CC. Our dear and beloved girl went to frolick freely in heaven on Dec. 17, 2019. She leaves behind her devoted parents Becky and Matt, her unwavering siblings Noah, Lucas and Livia, along with extended family and numerous playmates. She never met another living being — human or animal — that she didn't love.
In spite of this, she was not always for everyone ... but she persisted and never stopped trying to win over a 'hater' with her kisses, wiggle butt and kidney bean curling body. She enjoyed never-ending attention, long walks, back scratches, belly rubs, bully sticks, rope tug of war, car rides, visitors, the dog park, people watching, being sang to, play fighting, fetch, chase and hide and go seek.
She was beyond cherished and loyal, and to know her was to fall in love with her. She will be deeply missed and always hold the place of number one dog and confidante to her human family left behind. She transformed the energy in every room she wiggled into to joy and laughter. Selfless to the end, she was trying her best to hold on and stay with us but it was her time to be free and unburdened without so many ailments. Never goodbye, sweet CC, but meet us in our dreams until someday we are together again in the eternal.
At her request there will be no services but instead she asks you to celebrate her by living your life as she did — that is to spread joy, have compassion and never abandon hope. In lieu of flowers or donations, please make random acts of kindness in her memory.