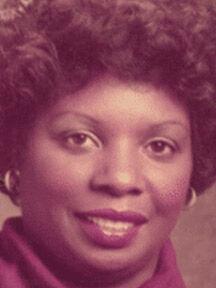 Cato, Carolyn Hall, firstborn of Carl and Ethel Hall of Webster Groves. Missouri, passed Sept. 14, 2020, age 73, departing this earthly life for her heavenly home. 
Carolyn was a graduate of Webster Groves High School and attended Forest Park Community College. She was married to Gemal Cato for 38 years until his death in September 2018. Together they resided all over the state of Florida for more than 25 years until her return to St. Louis in November 2019. 
Carolyn leaves to mourn her passing sisters Margaret Williams, Gwen Rice, Ethel B. Hall and Zina Leslie; a special aunt, Ocie Bridges of Orlando, Florida; a special cousin, Nelson Crenshaw; and a host of brothers, sisters-in-law, aunts, uncles, nieces, nephews, cousins and friends who all loved her. 
In honor of Carolyn's memory, balloons were released Sunday, Sept. 27, 2020, at Art Hill in Forest Park. Visit stlouiscremation.com for photos.