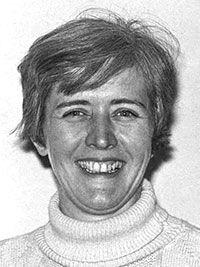 Mohan, Carol Jane, passed away of natural causes in her home in Kirkwood on Jan. 25, 2023. She was born in Lakeland, Florida, on July 29, 1926, to Robert S. and Rebekah B. Maxwell and raised in High Point, North Carolina. Her academic strengths awarded her a place at university, but she moved to St. Louis while working for the Federal Government during WWII.
It was in St. Louis that she met her husband of 68 years, Thomas L. Mohan. Carol quickly adapted to being a great mother of five children. She and her husband were parishioners at St. Peter Church since 1956, while also being original members of the parish Social Justice League. Carol was busy as well sewing many Girl Scout and Boy Scout patches on uniforms and enjoyed hobbies of gardening, square dancing, camping and traveling. More than anything, she loved being a grandma.
Preceded in death by her husband Tom in 2016 and granddaughter Abigail Swofford in 2022, Carol is survived by her daughter, Rebecca (Mike) Swofford; sons, Patrick, Daniel (Carol Ann), John (Helen) and Robert; 10 grandchildren; and 15 great-grandchildren.
Carol donated her body to St. Louis University Medical School. A Celebration of Life is TBD for later in the year. In lieu of flowers, please make a donation in her name to the organization of your choice.