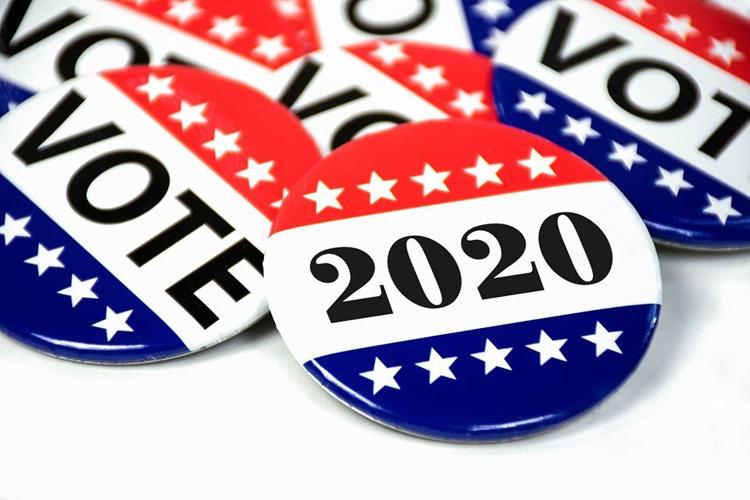 This is the final in a series of four stories on the candidates for St. Louis County Executive. Links to previous articles on the county race are presented at the conclusion of this story.
Like it or not, all the action and most of the local coverage for the Aug. 4 primary election is on the Democratic side of the ballot when it comes to choosing a St. Louis County Executive.
The winner of the Democratic primary will take on the winner of the Republican primary between Paul Berry III and Ed Golterman this coming Nov. 3. Because St. Louis County is heavily Democratic, the victor in the Aug. 4 Democratic primary is likely to serve as county executive through 2022.
Four Democrats are vying for the top spot. They are incumbent Sam Page, St. Louis County Assessor Jake Zimmerman, businessman Mark Mantovani and political newcomer Jamie Tolliver.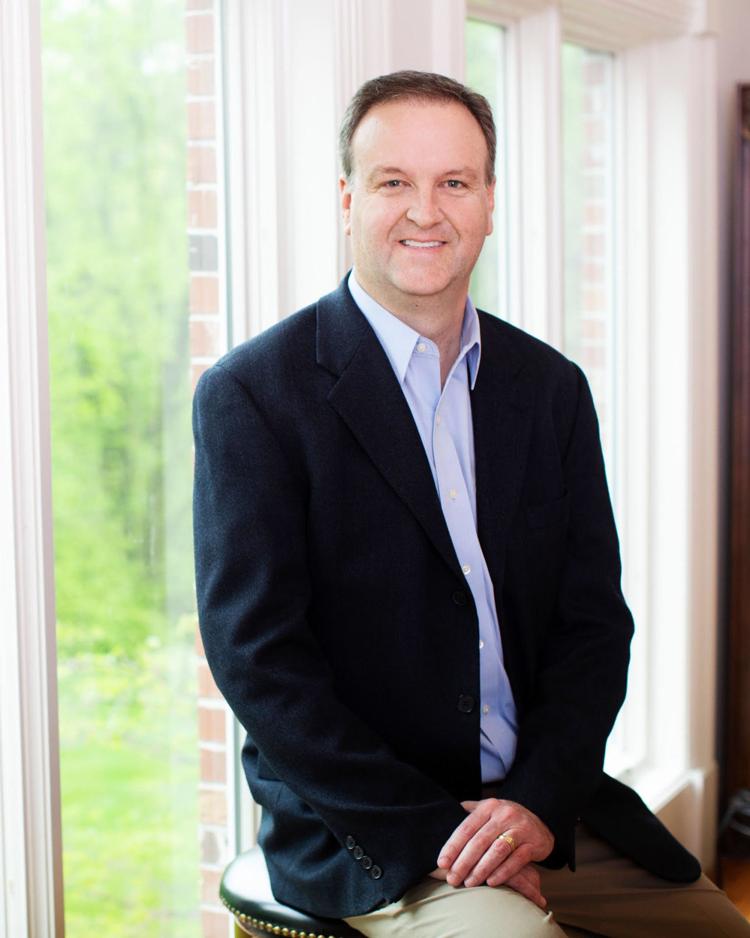 Page has argued that he is in a unique position as a medical doctor to lead the county through the current national COVID-19 pandemic crisis. Tolliver and Mantovani have questioned whether Page has done such a good job in 2020 as the health crisis has unfolded.
Tolliver contends that St. Louis County should have waited longer to lift its COVID-19 restrictions. The county did wait several weeks after the state order was relaxed, before allowing some businesses to reopen under certain limited conditions.
Mantovani said Page has been a poor communicator through the crisis and has used the $173.5 million in federal aid for pandemic needs as a slush fund with little legislative oversight by the county council members.
"I was committed to running before the COVID-19 pandemic, and I'm even more committed to running now," said Page. "I believe my experience as a medical doctor, and my on-the-ground experience over the last year, make me uniquely suited to remain as St. Louis County Executive as we move forward.
"As a medical doctor, I'm used to working in life or death situations," he continued. "I have decades of experience remaining calm and making smart, quick decisions —with sometimes imperfect information — while human lives are on the line. That's not an experience people often get in county government, but that is the situation we have been in, and are, faced with during this pandemic. That experience matters."
Pandemic Far From Over
Zimmerman said Page needs to emphasize that the pandemic is far from over, despite the recent insistence by Republican Gov. Mike Parson that the crisis is on the wane and precautions are not mandatory.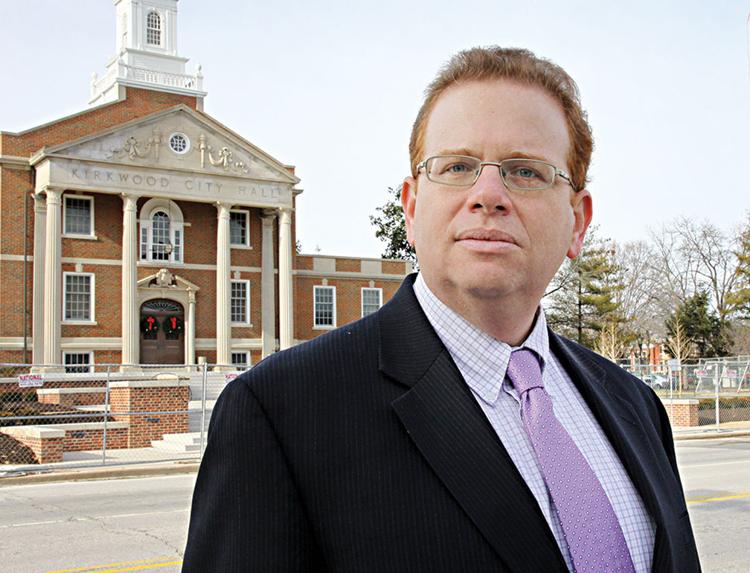 "The county government has not done well so far," said Zimmerman. "Late on testing, ineffective on contact tracing. Did not foresee an infection rate twice as high in North County as in other areas, and let the situation there get out of control.
"Spending the $174 million federal grant without county council oversight, and putting 10% of that money into 'slush funds' for council members to dole out to favored groups and businesses," Zimmerman added. "It is not too late to do things right."
Mantovani agrees with Zimmerman that more oversight by the county council is needed over county executive actions. He said lack of oversight is what got previous county leader, Steve Stenger, in serious trouble that ended in his resignation and a prison sentence.
"Allowing the St. Louis County Executive authority to spend $173.5 million in federal coronavirus money without further legislative oversight and approval violates the principles of good government," Mantovani said.
"Sadly, this is a matter of blatant hypocrisy," Mantovani added. "Not very long ago, Councilman Page properly opposed the abusive budget practices of former County Executive Stenger and supported the charter amendment that ended unauthorized spending. Thoughtful review of proposed appropriations should have been reasonably expedited."
Candidate Qualifications
All four candidates tout their unique qualifications to head St. Louis County in some very trying times. Zimmerman said he is all about fairness, public service and cleaning up messes.
Zimmerman: "I am a 'Capital D' Democrat with 20 years of public service. I have proven credentials. I have stood up to special interests and fought for citizens as a prosecutor, a state representative and, for the past decade, as your county assessor.
"On my watch — even while Steve Stenger was handing out corrupt favors to cronies — I made sure that no one ever got a sweetheart deal from the assessor's office. The fake farmers, fake charities and casinos may not have liked that, but right is right and wrong is wrong. I am ready to finally clean up the mess Steve Stenger left behind. I will be grateful to the voters for the opportunity to serve."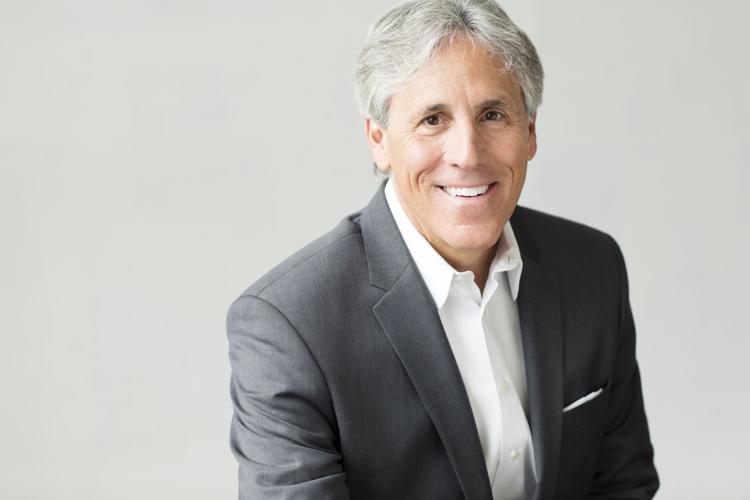 Mantovani: "I ask county voters to choose an experienced, competent chief executive. I grew and led a locally based, but nationally prominent company that employed hundreds and provided great benefits, and was committed to the community. In addition, I've been a lawyer, a coach, a college teacher, and a civic and charitable leader.
"As county executive, I will bring a fresh and dynamic perspective, along with competent business and management experience. I offer a chance for real progress built on new ideas, real energy and a commitment to move our region forward. Together, we can grow our economy, heal our racial divide and make our communities safer."
Page: "Our community is dedicated and hard working, and has shown through this crisis that it is willing to do what it needs to do to save lives and keep people safe. Our first priority must be getting through this health crisis, which will be with us for some time.
"But, as I've said before, we are confronted with a health crisis, an economic crisis and a humanitarian crisis. A good plan going forward must address all three, which is what our administration has done and will continue to do. People have lost their jobs or lost important business due to the pandemic. We cannot ignore that or gloss over it. We are in tough times and recovery will take work and time."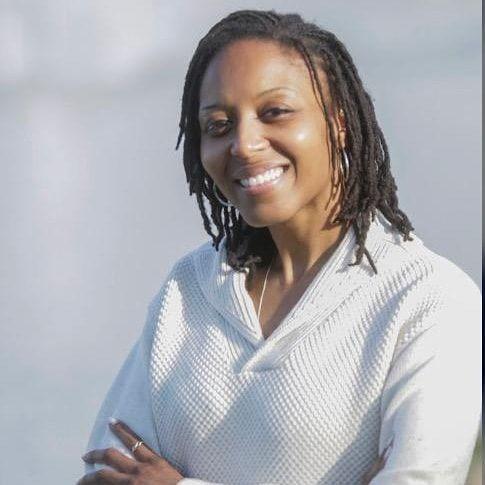 Tolliver: As a first-time candidate, Tolliver lacks the accumulated campaign money and organizational support of her rivals for the county's top spot. However, she does not necessarily see that as a disadvantage in a contest that she said calls for a new face and new direction.
Tolliver said she would make changes in the St. Louis County Police Department. She also would insist on cleanup of blight and toxic sites in the county and address environmental racism.
She has a bachelor's degree in business from Clark University and master's degree  in education administration from Strayer University. She now is completing a doctorate degree in educational leadership from the University of Phoenix. If she were to win on Nov. 4, she would be the first Black woman ever elected to county-wide office in St. Louis County's history.
Read our previous election stories on the St. Louis County Executive race here: