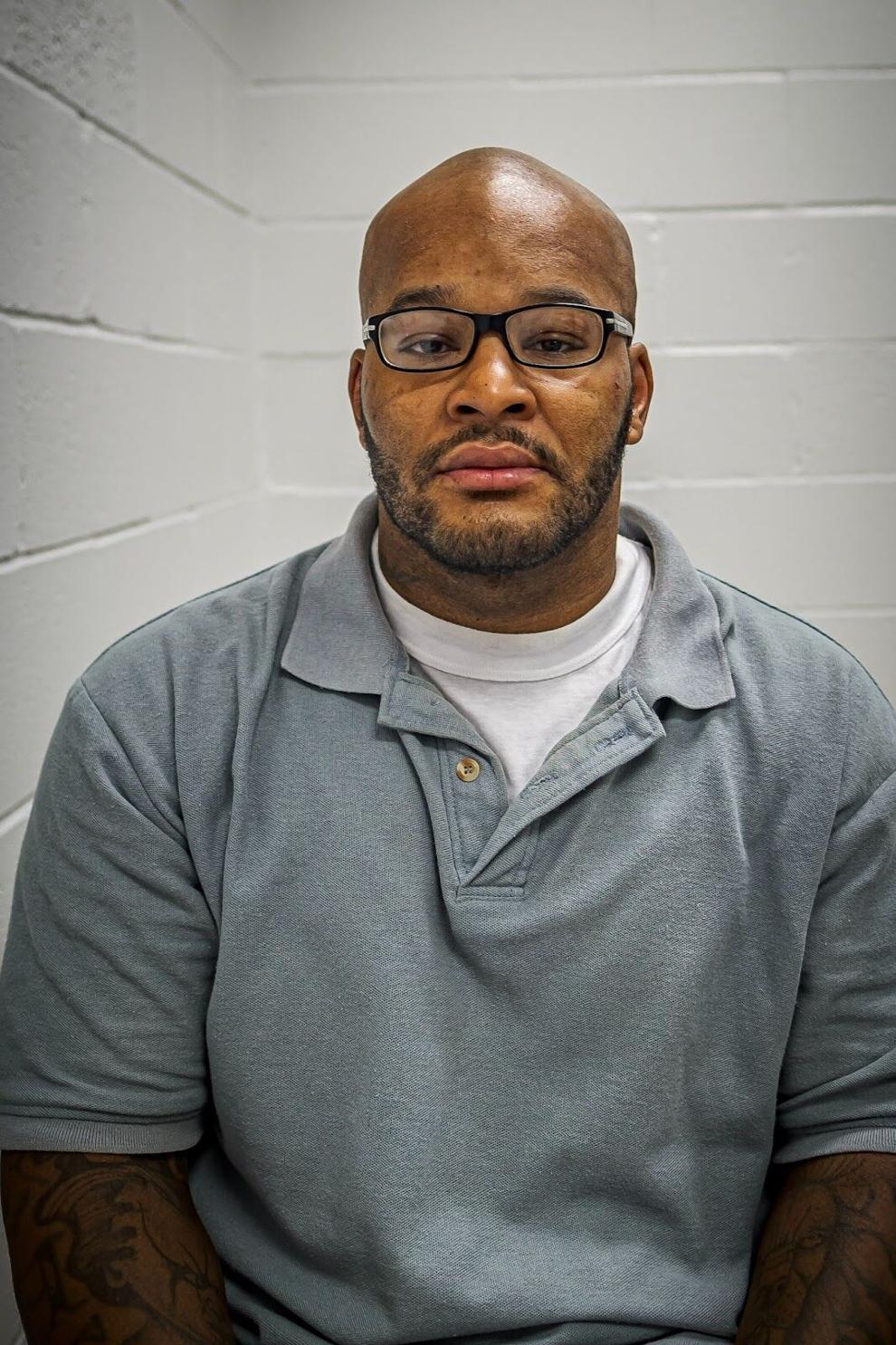 With Kevin Johnson scheduled to be executed on Tuesday, Nov. 29, for the 2005 killing of Kirkwood Police Sgt. William McEntee, last-minute legal efforts to spare his life continue.
Whether Johnson, now 37, will die by injection on Tuesday will be determined by a court hearing less than 24 hours prior. The Missouri Supreme Court on Monday, Nov. 28, will hear motions seeking to stay the execution.
Johnson, along with a special prosecutor, filed motions for a stay of execution on Monday, Nov. 21, based on findings of racism in the case. A week earlier the special prosecutor filed a motion in St. Louis County circuit court to vacate Johnson's execution after finding evidence that racial discrimination played a role in Johnson's conviction and death sentence. Johnson is Black. 
In what some consider an unusual move, the Circuit Court of St. Louis County denied the motion to vacate the execution. The prosecutor, and Johnson himself, next filed motions to stay the execution.
"We have a special prosecutor who is prepared to argue in court that everything about this prosecution reeked of racism," said Shawn Nolan, an attorney for Johnson. "All we need is a court willing to hear this case. Any rational court would put a stop to this execution, and that is what we are expecting the Missouri Supreme Court to do. 
"Mr. Johnson asks the court to stay the execution so that the circuit court can consider the substantial evidence of racial bias uncovered by the prosecutor," Nolan added.
Former St. Louis County Prosecutor Bob McCulloch, who originally prosecuted the case, has repeatedly said that race was not a factor. He said Johnson was convicted of murder and is on death row because of his "brutal and unprovoked" killing of McEntee. Johnson shot McEntee seven times.
"It's been 17 years since the sentence was imposed, and clearly that has been sufficient time for courts across the state and federal system to look at all aspects of the case — and they have," McCulloch recently told the Times. "They have reviewed everything, including if there was any racial bias. They've ruled on all of the issues that public defenders have laid out in the petitions and rejected every one."
Johnson has appealed his first-degree murder conviction over the years, arguing that he didn't get a fair trial. The Missouri Supreme Court in July 2013 upheld the November 2007 conviction of Johnson in McEntee's murder. 
A Daughter's Ask
Should Johnson's execution go forward, his teenage daughter is asking the courts for permission to be there. 
Despite the Missouri law barring people younger than 21 from witnessing an execution, 19-year-old Corionsa "Khorry" Ramey is asking a federal court to allow her to attend her father's execution. The American Civil Liberties Union on Monday, Nov. 21, filed an emergency motion on her behalf. 
Johnson was 19 years old at the time of the crime — the same age his daughter is now.
"The Missouri law barring Ms. Ramey from attending her father's execution is illogical and irrational," said Corene Kendrick, an attorney for Ramey and deputy director for the ACLU National Prison Project. "If the state of Missouri thinks that her father's actions when he was 19 make him mature enough to warrant execution, then a 19 year old should be mature enough to witness that execution. The state of Missouri can refrain from needlessly inflicting even more profound and grievous pain on Ms. Ramey — a loving daughter with a simple wish to be with and say goodbye to her only living parent." 
Ramey has built a strong relationship with her father over the years despite his incarceration, keeping in touch via phone calls, letters and visits. 
"My father has been the only parent for almost all of my life, and he is the most important person in my life," Ramey said in her plea to the court. "If my father were dying in the hospital, I would sit by his bed holding his hand and praying for him until his death, both as a source of support for him and as a support for me as a necessary part of my grieving process and for my peace of mind." 
Efforts To Halt Execution Continue
Several of Johnson's supporters and anti-death penalty advocates held a rally on Nov. 22 at the state capitol in Jefferson City. They also presented Gov. Mike Parson with a petition of more than 20,000 signatures asking him to commute Johnson's death sentence to life in prison without parole.
A handful of Johnson's former teachers from the Kirkwood School District have publicly spoken on his behalf, relaying the abuse he suffered as a child and noting that he is no longer the angry 19-year-old who shot officer McEntee. 
On July 5, 2005, police had been looking for Johnson for an alleged probation violation. On that same day, his 12-year-old half brother suffered a seizure at their home and died at a hospital later that day.
McEntee, who had responded to the medical emergency for Johnson's brother, returned to the Meacham Park neighborhood that evening to investigate a report of fireworks. The 43-year-old police sergeant, a husband and father of three, was in his patrol car when Johnson approached the passenger side of the vehicle, fired several shots and walked away.
After McEntee was shot, his patrol car rolled down the street and struck a tree. Neighbors called 911 and helped McEntee out of the vehicle. Johnson then shot McEntee two more times — in the back and in the back of his head. 
A memorial honoring McEntee is located next to Kirkwood City Hall in McEntee Memorial Park.