Catering to the customer takes on a whole new meaning at Webster Groves' Art of Entertaining (AOE). Nearly 25 years ago, Ann Marie Lemcke, decided catering customers needed more. Not only more food options and choices, but also a more community needs focused service.
Families are busier than ever, but sitting down together for a home cooked meal does not have to be pushed aside. A kind gesture for family and friends during a time of need should not be optional. For example, elderly parents should have easy access to healthy and satisfying meals during the time of an illness or a loss of a loved one.
Lemcke said building relationships with customers and the community over the years has been a blessing. She has received gifts from long-time customers, which she said can be overwhelming, especially when they say, "I don't know how I would do it without you."
AOE has something for everyone, and can meet special dietary needs. Healthy choices, including gluten free items, are offered within an extensive menu selection. AOE never uses any preservatives in their food and everything is homemade and full of fresh ingredients, including the salad dressings and soups.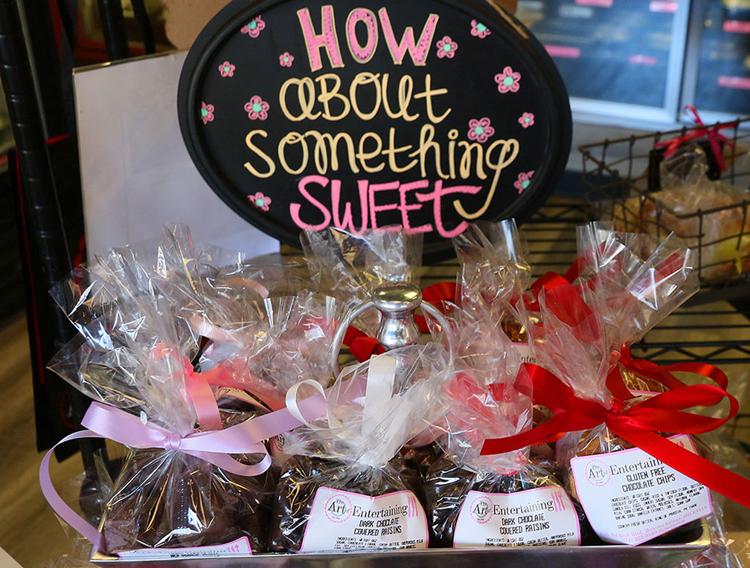 Something new customers can look forward to is the addition of baked goods. A baker has joined the AOE staff and is producing items like breads, cakes, iced cookies and gooey butter cake.
"We are working to offer more baked goods and options for items that are easy to take home and that you do not have to order ahead of time, not only for family meals, but also parties and other venues," said Lemcke. "You can just come in and grab it when you're in a hurry."
Lemcke said AOE strives to make sure each and every meal that goes out the door, either by delivery or from the walk-in store front, is made fresh, going to taste great and is something that will re-heat well – "We never want to give our customers anything that wasn't as good as they thought it would be."
"I would like to say thank you to all the wonderful customers we have," Lemcke stressed. "I appreciate all their loyalty and for keeping us booming because without all of them we would have nothing."
Visit AOE's website at www.theaofe.com for more information and business hours. AOE is located at 8796 Big Bend Blvd., Webster Groves, MO, 63119.