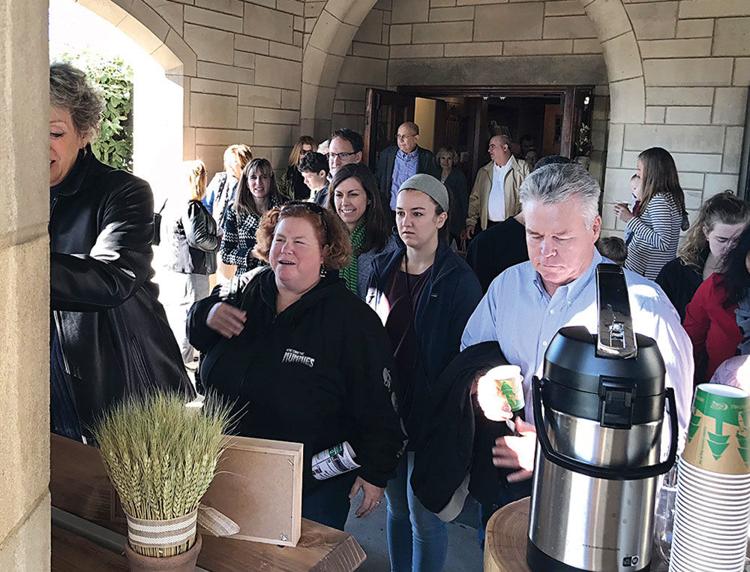 Recently, Saint Mary Magdalen Catholic Church started serving coffee after Mass. Instead of just heading to their cars, now parishioners are gathering, meeting new people and sharing stories.
Each Sunday after 9:30 a.m. Mass a coffee bar is set up in the portico outside the church or in the lower level of the church in colder weather. The idea is to build community beyond Mass … and who doesn't like a nice cup of coffee?
Saint Mary Magdalen partnered with Switch Coffee Collective, a company that connects talented men from under-resourced communities and provides them with work opportunities. They also purchased the coffee bar from Anew Nature, another St. Louis-based business that provides jobs to formerly incarcerated men.