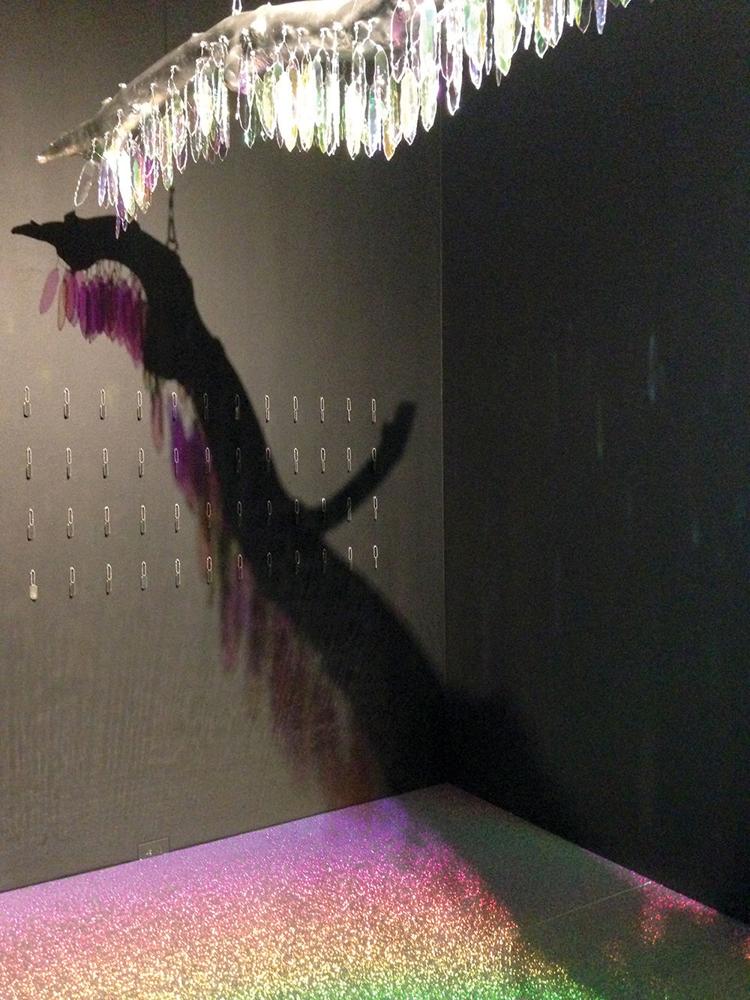 Over the past decade, the Oxford Junior Dictionary, an edition aimed at children ages seven and older, has replaced words of nature with technological words.
For example: "moss," "blackberry," and "clover" were replaced by "blog," "chatroom" and "broad band." You can still find the nature words in the full Oxford English Dictionary, but they were deemed less relevant for the junior audience. Tough choices, but some artists think these changes are like a canary in the coal mine.
In 2015, author Robert MacFarlane published "Lost Words: A Spell Book," a picture book about animals and nature. The introduction reads: "Once upon a time, words began to vanish from the language of children. They disappeared so quietly that at first almost no one noticed — fading away like water on stone."
The book is a series of poems and illustrations where you "seek, find and speak" lost words like acorn, otter, adder and bramble.
This winter, local artist Margaret Keller explores the intersection of nature, technology and culture in her installation called Botanica absentia at the Contemporary Art Museum. Keller believes it's essential for us to maintain a connection to the natural world. Her installation is a fictional memorial dedicated to lost trees.
Botanica absentia is set in an imaginary future in which many plants species have gone extinct. The memorial's centerpiece is an eight-foot branch of an American redbud tree that has been preserved or "mummified" in aluminum. Keller accompanies this with a host of artificial materials including facsimiles of redbud seedpods made from laser cut, dichroic Plexiglas, 72 steel dog tags stamped with the names of lost species of trees, and a holographic vinyl floor.
MacFarlane imagines lost words; Keller imagines lost trees. Both call us to rethink our interactions with nature. How do we build relationship with the dirt and twigs, the moving and growing world all around us?
You can borrow Robert Macfarlane's "Lost Words: A Spell Book" at your library. Botanica absentia is on display at CAM through Dec. 29. Learn more about Margaret Keller at www.margaretkellerstudio.com and follow her latest projects on Instagram@MargaretKellerStudio.