A book that tackles tough topics and contains explicit language will continue to be available to Kirkwood middle school students despite the objection of several parents.
"The 57 Bus" will remain in the North Kirkwood Middle School library, available for voluntary checkout. The district's decision comes following a parent's request for a review and reconsideration of the book to Kirkwood administrators and the board of education in February. The book was then reviewed by a district committee.
A New York Times best-seller, "The 57 Bus" is a true story about two teenagers and a crime that changed their lives. An incident on a school bus left one of them severely burned and the other charged with two hate crimes, facing life in prison. The book explores gender identity, race, social justice, hope and healing.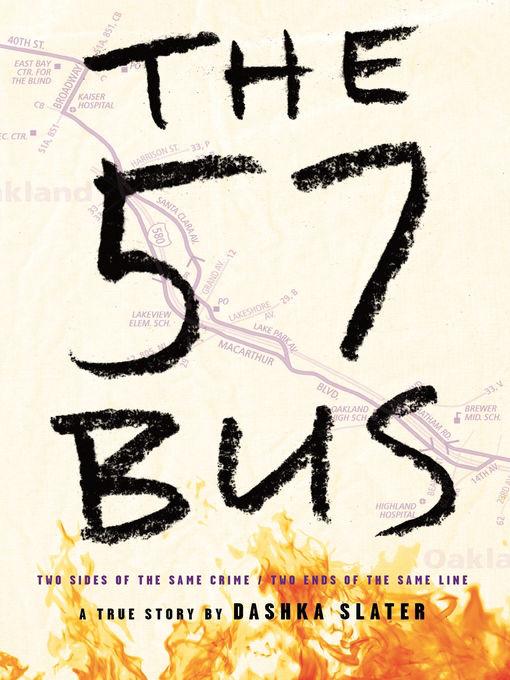 "The 57 Bus" was one of several books offered to students as an option for a reading assignment in an eighth grade English class at North Kirkwood Middle School. Although the book has received acclaim in young adult literature and won several awards, there are parents who feel its mature themes and use of explicit language is inappropriate for middle school students.
There are multiple examples of profanity throughout the book, including the following excerpts:
• "Aw, n----, you just broke my neck," Lloyd yelled. 'Damn, p---y, b----, f---!"
• "That's f----- up. That's hella f----- up! ... Real stupid motherf------, man!"
• "Let me suck your p----."
Kirkwood parent Courtney Rawlins, who read the book after learning it was an option for an eighth grade English Language Arts assignment, said she was shocked by the "mature topics, the extensive description of transgenderism and the extremely profane and sexually explicit language."
"I shared portions of the book with many, many parents and community members (of differing viewpoints) and the resounding consensus was extreme shock and fury that the school would knowingly expose students to this without parental consent," she said.
As has been the case previously, parents can still request that their children be "flagged" in the school's system to not be allowed to check out particular books, according to Bryan Painter, the district's superintendent of curriculum and instruction.
But Rawlins and other parents said they can't do that without being aware the book is an option for their child's assignments.
"We've been told that we need to let our children's teachers know if there are specific things we are not okay with our children being exposed to," Rawlins said. "We have also been told that we should direct our children to not select this book. Without being notified by the school about its availability or recommendation, how would we know to do this?"
Kirkwood parents Tom and Natalie Brauch, who also expressed shock and frustration when they learned the book was being offered in one of their daughter's classes, said they've never been told about the system that allows books to be "flagged" by parents.
"There was never a mention of anything like this throughout all our conversations with the superintendent, the principal and teachers," Natalie Brauch said.
The couple wasn't even aware of the book until their daughter told them about it after she received a copy of "The 57 Bus" in English class — not by checking it out at the library.
"She opened this book, read a few pages, was uncomfortable and immediately returned the book," Tom Brauch told the Kirkwood School Board during its Feb. 10 meeting. "There was no communication from teachers or staff about the book."
The book has been available for voluntary checkout at the North Kirkwood Middle School library for the past three years. It is also available in the libraries at Nipher Middle School and Kirkwood High School.
In Support
There are also several parents — and students — who feel the book should remain in the middle school libraries.
Some of those parents point out that other books offered as options for the assignment or that are available in the library also include explicit language. To that point, Rawlins said she would request the same parameters be put around any book that includes similar language or topics of those included in "The 57 Bus."
Kirkwood parent Trish Harrison said she believes fear — not explicit language — is driving the push to ban the book.
"Let's be honest — this book is not being challenged due to language," Harrison said at the March 9 Kirkwood School Board meeting. "It is a non-fiction story of an African American teen who sets a nonbinary teen's skirt on fire while riding on the bus," she continued. "The book deals with heavy issues, but the topic of social justice is a heavy issue. Our kids are dealing with heavy issues every day. What better way to learn to think critically and to deal with those issues than to read about them?"
But Natalie Brauch is among the parents who feel that kind of content is isn't appropriate for middle school students.
"Some people are trying to make this about gender identity and LGBTQIA, but it's not about that," Brauch said. "It's about parents who don't want a book made available to students who are not old enough to understand or process the content."
But Harrison she believes "The 57 Bus" has many valuable lessons.
"This book is about two families living in the same community who are very, very different from each other ... but they find a way to forgive, to heal, to have their stories teach each other about inclusivity, empathy, redemption and accountability," she said. "It would be an injustice to all students and all families who want to have access to this book if it was banned."
Rawlins said although the story is compelling and has some positive messages, it doesn't mean the book is appropriate for middle school students.
But Kirkwood High School student Lily Frick made the case that middle school is a very appropriate age for the book, telling school board members how much it helped her.
"I read 'The 57 Bus' in eighth grade, which was one of the hardest years in my entire school experience," Frick said, identifying herself as transgender. "I felt so trapped in my identity ... I felt completely and totally alone in that struggle for a long time, and books like 'The 57 Bus' are incredibly important for that reason.
"It's a reminder for kids like me that there are other people in your situation that you can relate to, other people that are in just as much pain as you, and that what we experience isn't something we should be ashamed of," Frick continued. "I'm here to stand up for what I believe and to defend a kid (Sasha, in the book) who was like me to make sure that their story is one that can live on in our library so that people who are like I am feel like it's OK."