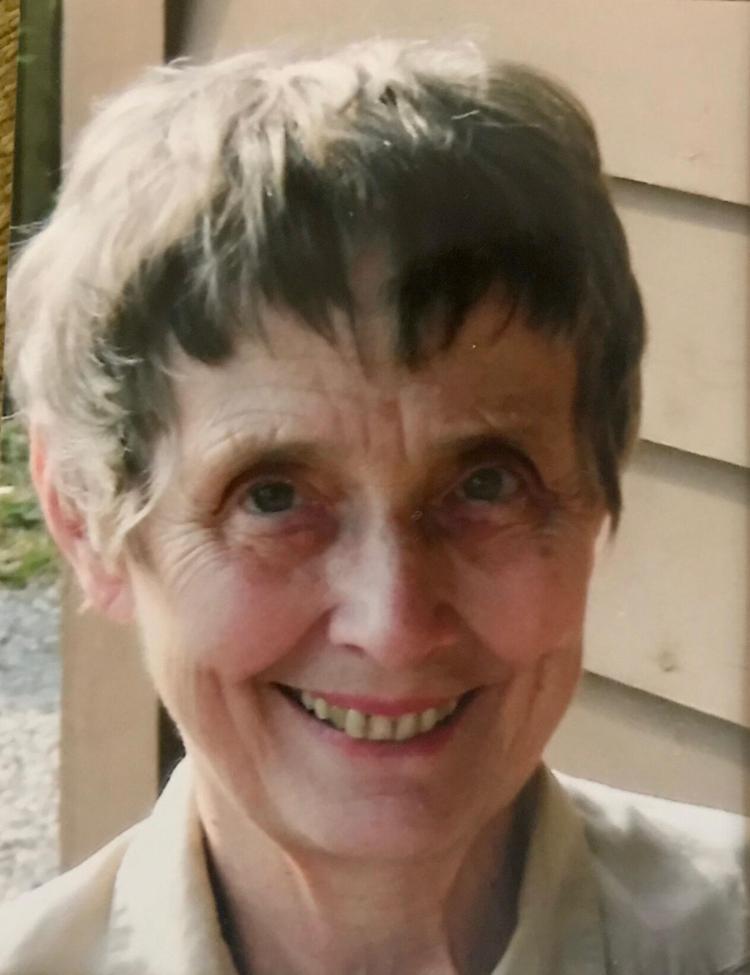 Goldman, Bonnie Rose, 81, formerly of Kirkwood, Missouri, passed away peacefully, surrounded by her husband and daughters, in Grand Rapids, Michigan, on Aug. 15, 2020. She is survived by her husband, Hilliard; her daughters Oriana (Tom) Vogel, Gloriana (Kyle) Zimdar, Leonore (Shane) Kranov; and her grandchildren Will, Madeleine, Walter, Sebastian, Tatiana, Max and Edith.
Bonnie Schwarze grew up in Oak Park, Illinois, and met her husband when teaching at Hatch Elementary School in Oak Park. Since marrying in 1964, Bonnie and Hilliard were inseparable. Early in their marriage, they spent a year bike riding through Europe, and studying German and French. They later settled in Kirkwood, Missouri, where they raised their family. Bonnie was an avid pianist, enjoyed languages, gardening and sewing. She was a lifelong Cubs baseball fan. She will be deeply missed by her husband and children.
Cremation has taken place. A private gathering to remember Bonnie's life will be held on Friday, Aug. 28, 2020. In lieu of flowers, donations may be made to Kirkwood Public Library at kirkwoodpubliclibrary.org/support.