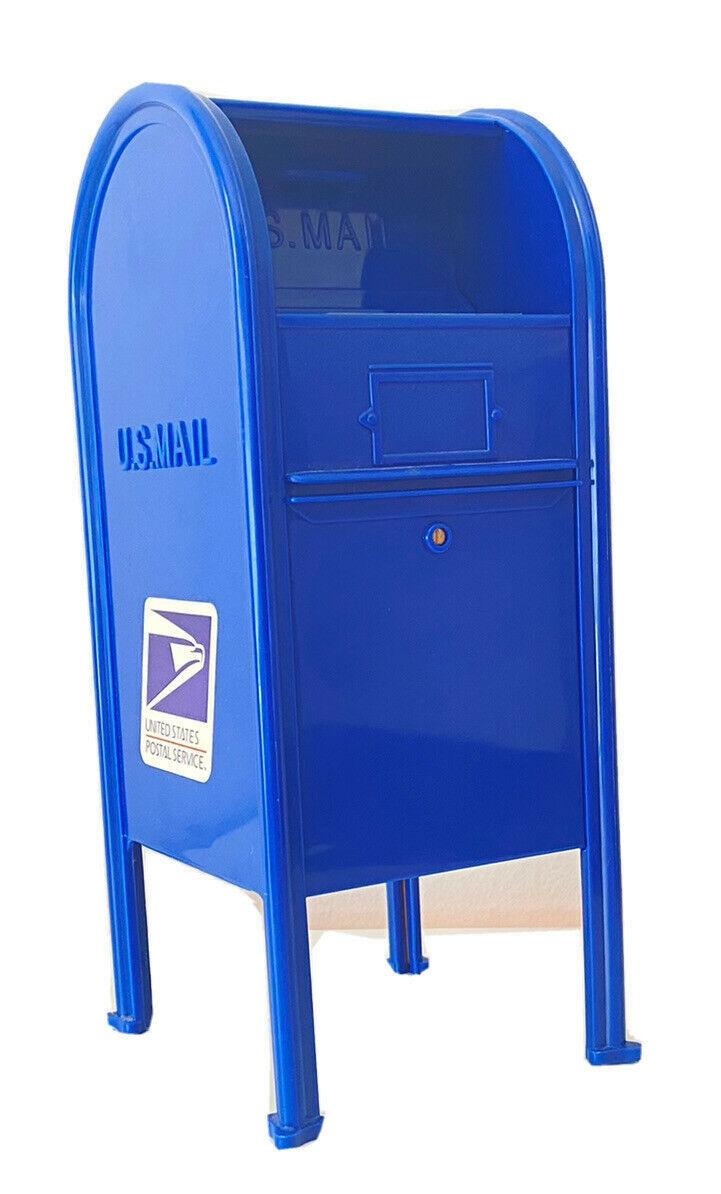 Those who send checks through the mail might want to reconsider doing so, as area mail boxes are being targeted by thieves.
Blue U.S. Mail collection boxes in the 631-- ZIP code prefix area, which includes Webster Groves, Shrewsbury,  Rock Hill, Kirkwood, Glendale, Des Peres and several other parts of St. Louis County, have been hit by thieves  using universal "arrow" keys to unlock mailboxes to steal checks and personal information. 
In particular, thieves have been targeting mailboxes outside of post offices late at night, according to law enforcement officers in St. Louis County. The United States Postal Service recommends that people drop their mail in the slots located inside of local post offices rather than using the blue drop boxes outside.
After stealing checks from  mailboxes, thieves change the amounts and recipients of the checks, deposit them into third party accounts at banks, and then cash them before banks are aware of the fraud. Once thieves have the checks, they also have the identities of the victims and their bank account information. They can also keep using the victim's identity to make fake passports and driver's licenses.
"Personal checks include information about you that anyone can use upon seeing such as your name, address, bank name, bank account number, bank routing number and signature," said Lt. Erich Weimer of the Webster Groves Police Department. "The risk goes up if you don't specify a recipient on the check."
Weimer said although no payment method is 100% fraud proof, paying by debit or credit card tends to be a safer bet, and electronic payment methods like Venmo and PayPal are good options as well. He also encouraged people to pay bills through the online systems companies offer.
"Most utility and telephone companies have automatic payment systems, which eliminates the need for the elder to write checks each month," he said.
There have been multiple incidents of checks being stolen from mailboxes in the Webster-Kirkwood Times circulation area within the past six months, according to police department reports within those municipalities. Weimer said he is aware of such incidents, but postal inspectors — not local police officers — are tasked with investigating mail theft from mailboxes. 
The United States Postal Service has said little about what, if anything, it's doing to prevent mail theft. 
Frank Albergo, president of the national Postal Police Officers Association, said drastic cutbacks in the number of postal police officers in the past few years has led to a mail theft epidemic. Postal police officers are assigned to most major metropolitan areas of the U.S. including St. Louis, Chicago and Detroit. They are a highly trained, uniformed police force specializing in mail theft prevention and protection of postal employees and the postal infrastructure.
"Our ranks have been decimated by 20% since 2019," Albergo said.
That means mail carriers and mailboxes are less protected, he added. Mail carriers are being robbed at gunpoint for their arrow keys, Albergo said, adding that arrow keys open up all collection boxes and boxes for apartment complexes within a given ZIP code. Albergo further noted that a 2020 audit by the Office of the Inspector General found that the number of arrow keys in circulation is unknown, that post offices do not adequately report lost, stolen or broken keys or keep sufficient inventory of them, nor does it have a policy about the maximum number of replacement arrow keys that can be ordered.
"Postal workers are being attacked and mail is being stolen at unprecedented levels, and ineffective controls over arrow keys increases the risk that these items will be lost or stolen and not detected," he said.