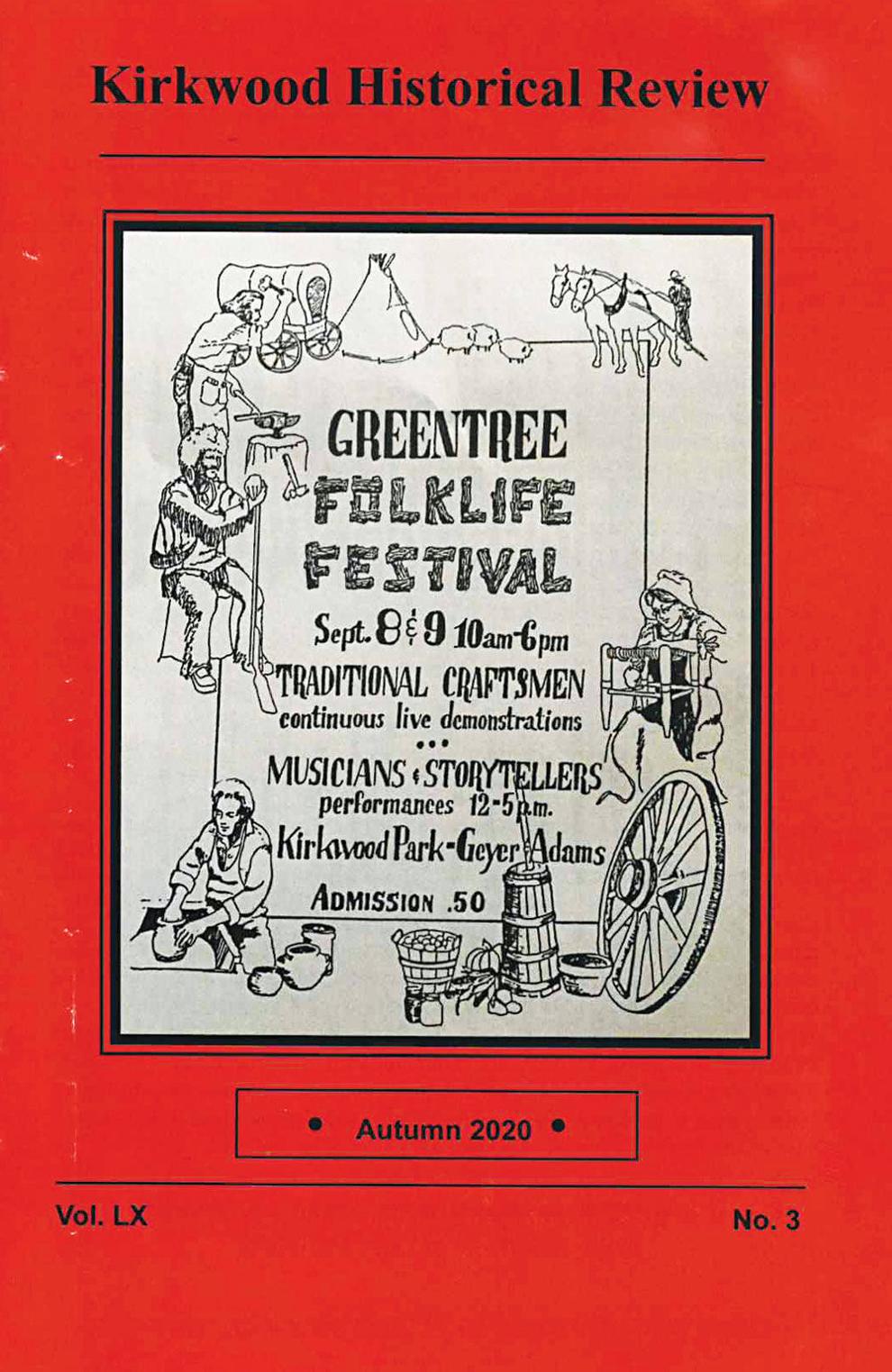 As Kirkwood celebrates the 60th anniversary of its annual Greentree Festival, longtime Kirkwood resident and Greentree volunteer Dory Poholsky reflects on the festival within the festival.
Greentree's Folklife Festival — featuring costumed artisans such as frontiersmen, blacksmiths, rugmakers and others demonstrating their craft — wouldn't have come to be without Poholsky. It was her persistence after attending a folklife festival at the Gateway Arch in 1985 that led to the start of one at Kirkwood's Greentree Festival the following year in September of 1986.
"I was so impressed with the crafts and the history, I felt it needed to be continued to educate our younger generations while also reminding the elders what it was like living in the 1700-1800s in America," Poholsky, 87, said. "I was convinced the Greentree Festival and the setting in Kirkwood Park would be the ideal place to initiate our own folklife festival."
With little experience, but a lot of determination, Poholsky made a pitch to the Kirkwood mayor, city council, park director and festival chairpersons.  
"They approved my proposal to my delight, and consequently, I was asked to serve as chairperson," said Poholsky, who graduated from Kirkwood High School in 1951. "After the meeting, Mayor Herb Jones, my friend since kindergarten, came up to me and said, "Dory, you had better not let me down.'"
She took that to heart and set to work on creating a folklife festival authentic to early American settlements. She set strict rules — no aluminum tent poles or chairs, no plastic, no electricity and no cars or non-period vehicles in the Folklife Festival area — only 1700-1800s costumed participants making and demonstrating crafts or working their exhibits such as horseshoeing or sheep shearing. This authenticity would earn the Greentree Folklife Festival as one of the best in the Midwest among both artisans and  attendees.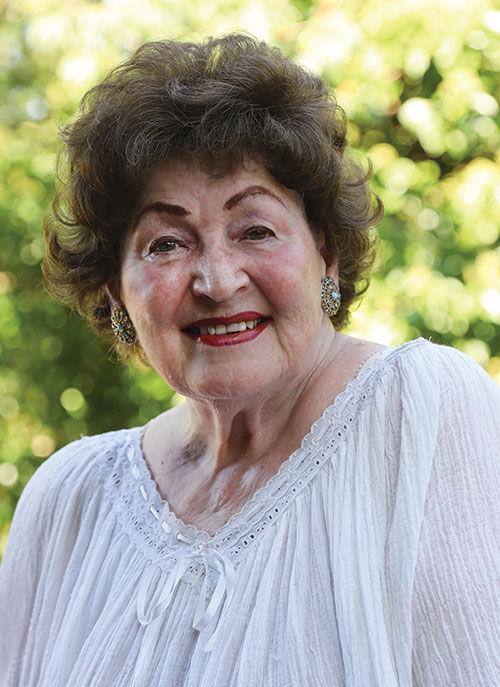 Poholsky connected with Kirkwood historical candlemaker Bill Posegate, who was the first to accept the invitation to participate. He gave her names of several other historical crafters and Civil War reenactors, and she enlisted the help of Kirkwood friend and acclaimed storyteller Lynn Rubright to help head up the entertainment. Poholsky also pulled together a myriad of volunteers that would be needed for various tasks during the weekend of the festival.
Months of hard work and planning proved worth the effort when it came time for Greentree's first Folklife Festival in September of 1986. 
"It was amazing," Poholsky said. "I couldn't believe what had all come together. We ended up with 73 costumed crafters demonstrating their crafts from sheep shearing, horseshoeing, weaving, rug hooking, woodworking, preparing deer hides and more. There was a blacksmith, silversmith, gunsmith, candlemaker, and a 1700s doctor and his office, to name a few. There were also  folk instrumentalists, storytellers and musical instruments of the time."
In addition, Civil War and Revolutionary War reenactors set up in tents with military equipment from the era and performed drills. 
"They even performed a battle between the two units. The Revolutionary War and Civil War camped on opposite hills over Amphitheatre Drive," she recalled. "It was known as the 'Battle of Poholsky Hill,' narrated by commanding officers of each army. They described the various maneuvers and equipment used in battles during their respective time periods."
Poholsky also felt it was important to have American Indian participation in the festival and discovered there were a handful of American Indian tribes represented in the St. Louis area.
"The chief of our participating tribe was responsible for a magnificent Indian chief's floor-length, feathered  ceremonial headdress," she said. "There are only three remaining in the country, valued at over $100,000 each and protected under an act of Congress. We were fortunate to have it on view at our Folklife Festival. The American Indians were a great addition to the educational and entertainment portion of the festival with their tribal dances and crafts."
There was also some good old-fashioned fun.
"We had children's games such as pillow fights while straddling a large tree trunk," Poholsky said. "Married couples, daters and people of all ages loved this game and were beating each other with pillows trying to knock each other off the tree trunk. We had kids and teenagers scooting up poles. Boys never made it to the top, but the girls excelled and claimed bragging rights."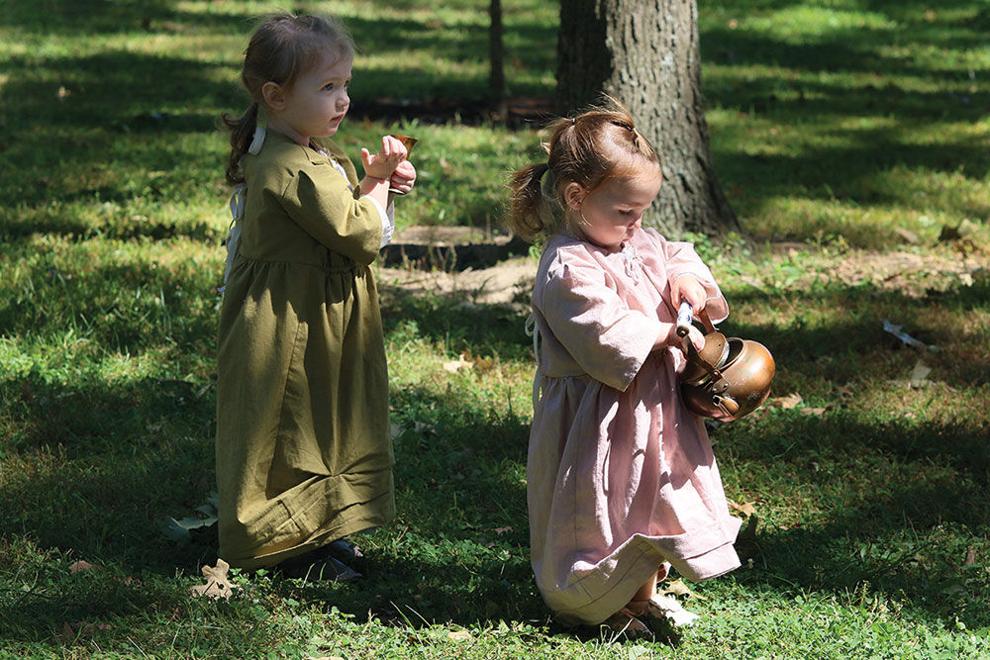 "Americana At Its Best"
Throughout the 14 years Poholsky served as chairman of Greentree's Folklife Festival, from 1986-2000, it became among the most well-known of its kind in the region.
"After several years, the crafters told me they thought Greentree was one of the top folklife festivals in the Midwest and beyond," Poholsky said. "There were visitors from all over the Midwest and beyond. They had been told about our Folklife Festival, and they came and returned each year. In addition to the area ambiance, the quality of the crafters' work was excellent. Their demonstrations were outstanding and educational. Crafters returned home selling thousands of dollars of product. My horseshoer, Eldon, told me there were two things in the year he would not miss — his family Christmas and the Greentree Folklife Festival."
Many of the original crafters have since passed away or can no longer participate, but the festival still attracts many skilled demonstrators  and remains popular. This year's Folklife Festival will feature more than 40 artisans demonstrating their crafts and cooking up meals reminiscent of the past for attendees.
"The Folklife Festival is a popular aspect of the Greentree Festival and the public should not miss it," Poholsky said. "People can go back to what it was like in the 1700s and 1800s to see how our forefathers lived and how they survived."
Now "retired" from her official duties, Poholsky has watched the Folklife Festival come full circle.
"When I started this I had to make a presentation to (then) Mayor Herb Jones, my friend from school," she said. "He's the one that gave me permission to start it. He was crossing his fingers that it would turn out OK, and now 45 years later, his daughter Cindy Jones Coombs is the chairman of the Folklife Festival."
Poholsky looks forward to attending the Greentree Festival, and of course the Folklife Festival, every year. She hopes many others will join here there this weekend, especially given its the 60th anniversary of the Greentree Festival, which started in 1961. 
"I grew up in Kirkwood. I have lived 75 of my 87 years here, and I raised my family here," Poholsky said. "The Greentree Festival and the Folklife Festival have been my labor of love. I look forward to going up and enjoying it each year. It is truly Americana at its best."