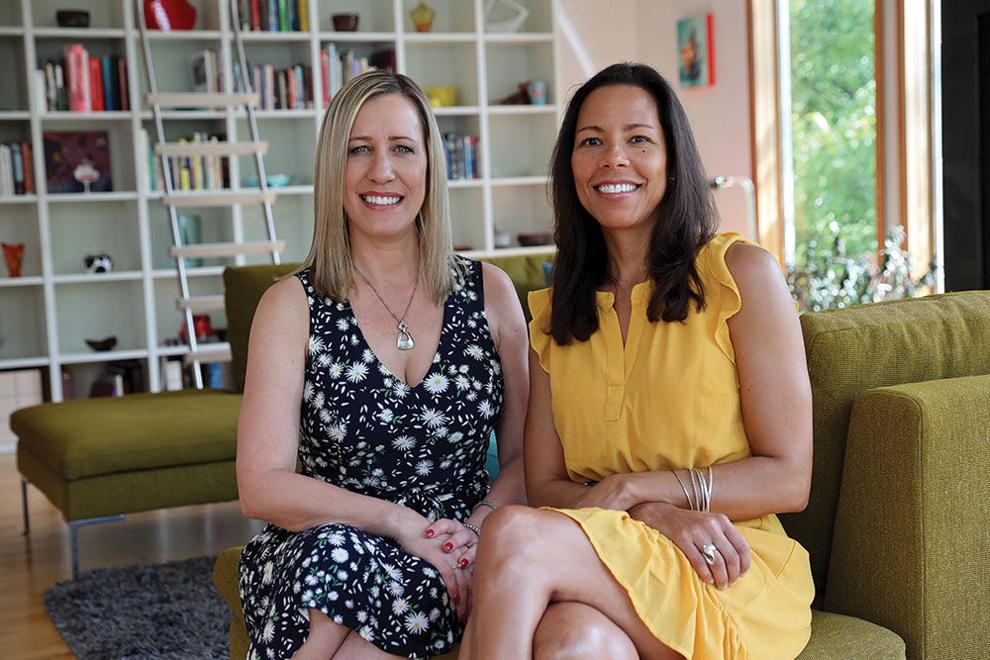 Tiffany Shell and Jen Svoboda first met in 2016. At the time, they were working for rival brokerages to close a deal on a mid-century modern home — Jen representing the sellers, and Tiffany representing the buyers.
They were immediately impressed by each other's professionalism. They clicked right away over their love of MCM houses, design and music. They became fast friends. When getting together socially, they invariably ended up sharing experiences from their combined 27 years in real estate.
It occurred to Tiffany and Jen that if they joined forces, they would be unstoppable! That's how the Svoboda Shell group was born. Realtor Tammy Nilsen completed the team.
In 2021, they formed a partnership with Compass Realty Group, a real estate technology powerhouse, and largest-selling U.S. brokerage by volume in 2021-2022. 
Today, the agile team of three realtors and two assistants ranks in the top 1% among their peers. Best friends, true partners, top performers, now working with the best brokerage in the country, Jen and Tiffany are well-positioned for the future and excited to be able to share that success with each other, their team and their number one priority: their clients.
And their clients have great things to say about them as well.
"Jennifer Svoboda is an absolutely outstanding Realtor who goes the extra mile for her clients," said Allison S. "We have been involved in the sale of four houses and she would be my first choice again if I needed to sell another house. We were not disappointed in the least with her professionalism, her follow-up and her go-getter attitude."
Bob S. had a similar experience.
"Over my 40 years of homeownership, which includes buying and selling six houses before I met Tiffany, she is absolutely the best agent I have ever worked with," he said. "Tiffany is the only agent I will use."
1608 S. Lindbergh Blvd. • St. Louis
314-275-0556