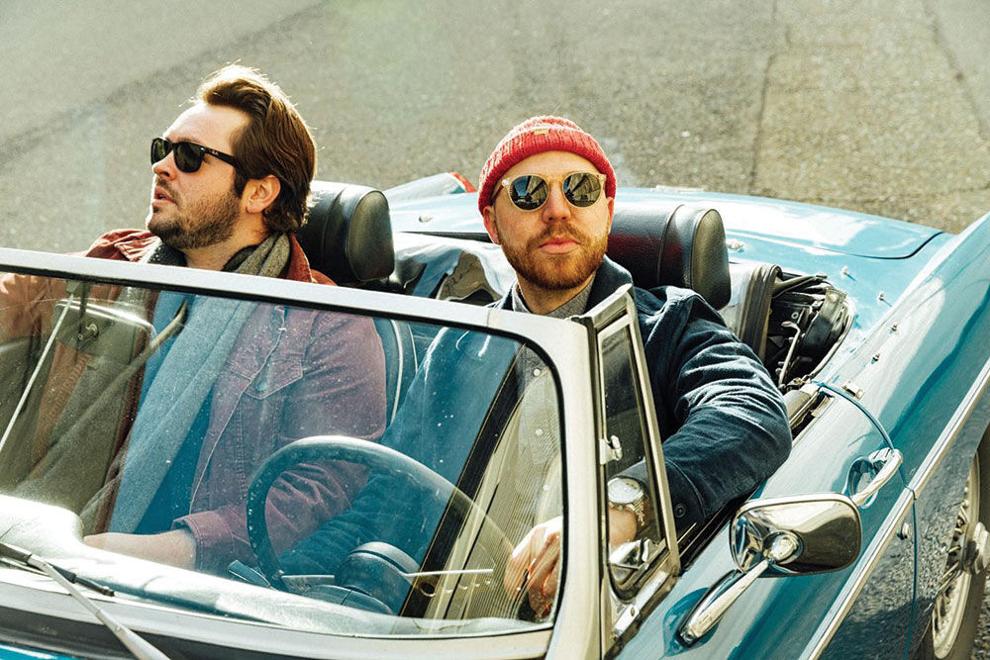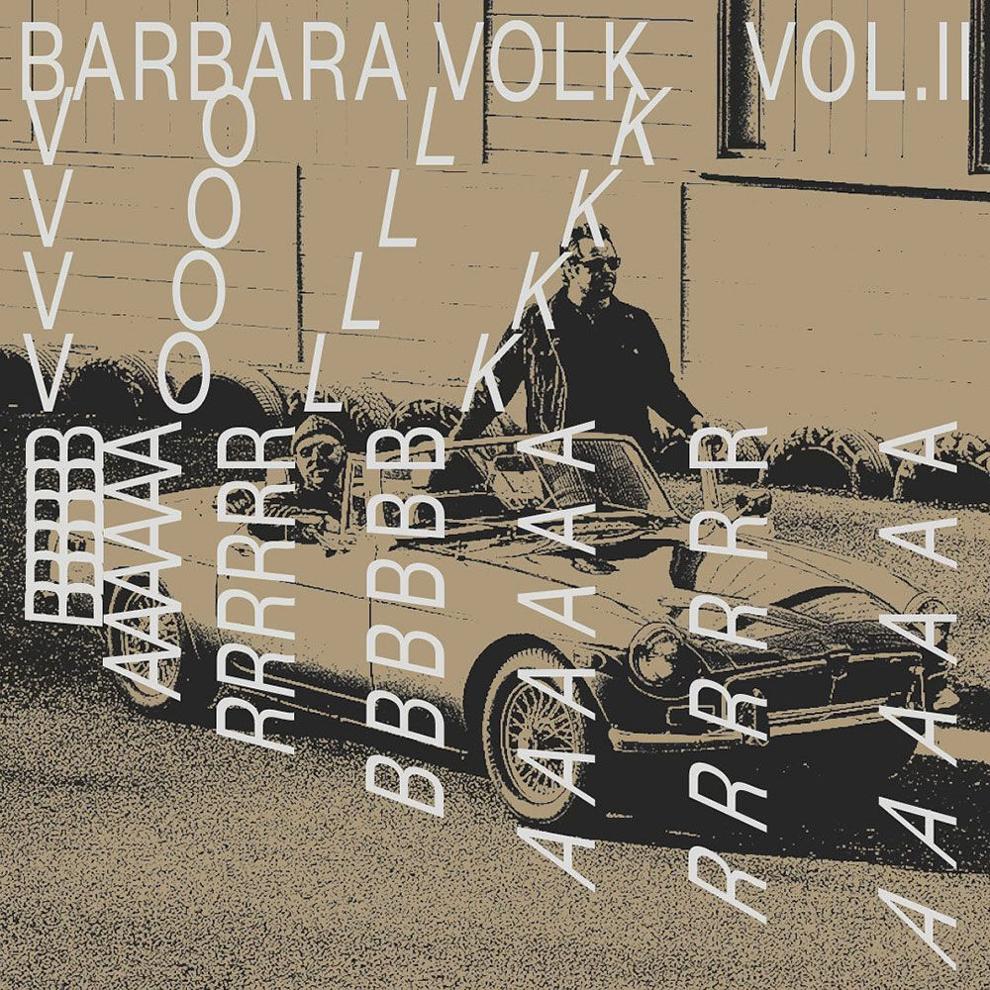 Some great rock bands are named for famous, or infamous, people: Uriah Heep, Molly Hatchet, Franz Ferdinand and Jethro Tull. A band with Kirkwood roots has taken the name of a popular nun from St. Gerard Majella School — Barbara Volk.
The band has been "doing its thing" in the Portland-Seattle area for years. Sister Barbara only found out a few years ago that the group has been making music with her name attached. She is OK with that.
"Nick Roldan and Kyle Armstrong were my grade school art students long ago," said Sister Barbara. "They never asked about using my name for their band, but that's all right. It's kind of funny because I don't know rock music.
"I am 85 and retired, so I garden and sew and listen to classical music," she added. "I know who the Beatles and the Rolling Stones are, but my preference is more to classical on KWMU, and I listen to the Mormon Tabernacle Choir."
Roldan and Armstrong explain they were plugged into Sister Barbara's inspiration for creativity in grade school, but not necessarily for her taste in music. Sister Barbara's name was a natural for them.
"Needless to say, Sister Barbara's class had an impact on us at an early age," said Roldan. "When it came time to give our music duo a name, we wanted it to have some significance to our friendship.
"We gravitated toward shared experiences from our upbringing," he added. "The name had a nice sound to it, while also giving a nod to our childhood. My dad, Tony Roldan, still sees her visiting Aberdeen retirement home. From the last we heard, she does like our music."
Tony Roldan has a history in rock music from his own years of work with "Real Rock KSHE Radio." He did KSHE traffic reports at one time, but these days he works as a concierge at Aberdeen Heights in Kirkwood.
Tony Roldan saw Sister Barbara visiting friends at Aberdeen. She brings them newspapers on her visits. Sister Barbara said Tony Roldan was the one who told her his son's band had adopted her name. She was stunned.
"I taught all the students art from kindergarten through eighth grade," said Sister Barbara. "I always told them that the world is yours, but you have to work hard. We all have different talents to develop. My idea was for students to explore all different ways of creativity."
Nick Roldan and Armstrong became friends in first grade. Before they played music, they were on sports teams together — baseball, basketball, soccer. They each got their first guitars in the sixth grade.
Nick Roldan got his first guitar from Mel Bay in Kirkwood. Armstrong took guitar lessons at Music Folk in Webster Groves. The genesis for Barbara Volk — the band — was in place.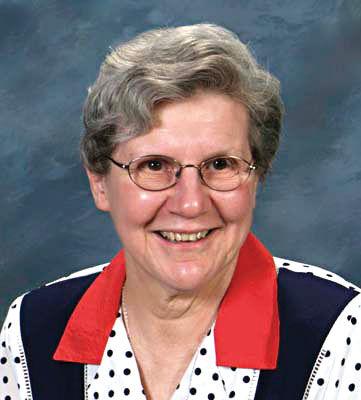 Real Rock Influences
Armstrong and Nick Roldan were both exposed to classic rock from an early age — The Beatles, Pink Floyd, The Doors, The Stones — mostly thanks to their dads. Kyle's dad, Mike Armstrong, played guitar and taught his son and his brother, Ryan, how to sing.
Tony Roldan played reel-to-reel tapes and records from early KSHE broadcasts for his son. There were plenty of visits to Euclid Records and Vintage Vinyl. According to Nick Roldan, it's hard not to be exposed to "rock energy" and inspiration growing up in St. Louis.
"We were close friends with kids from St. Clement and St. Peters," recalled Nick Roldan. "We'd ride bikes to each other's houses and play music. So many guitars, so many amps. Neil Young's 'Down By The River' on repeat. Our poor parents!"
Many boys in the musical gang attended DeSmet High School from 2006 to 2010. The group consisted of  Nick Roldan and Armstrong on guitar and piano, with friends Scott Hauck, Tom Schlick and Stu Hardin filling out the rest of the band. They played classic rock covers from Dylan and Hendrix.
"I recorded one of our jam sessions on a gigantic Windows 2000 desktop computer and then added the music onto an iPod mini as our 'demo tape.' The audio quality was atrocious," said Nick Roldan.  
"We shared it with the Zayna's Hookah Lounge in Des Peres and they seemed to really like it," he continued. "Needless to say, we were playing there shortly after and filling the place to capacity each week. Very memorable times."
Around that time, the teens began experimenting with soul music, jazz and gospel. They found Marvin Gaye, Aretha Franklin, Sam Cooke, Nina Simone and more — going deeper into American music to find the roots of the music they loved.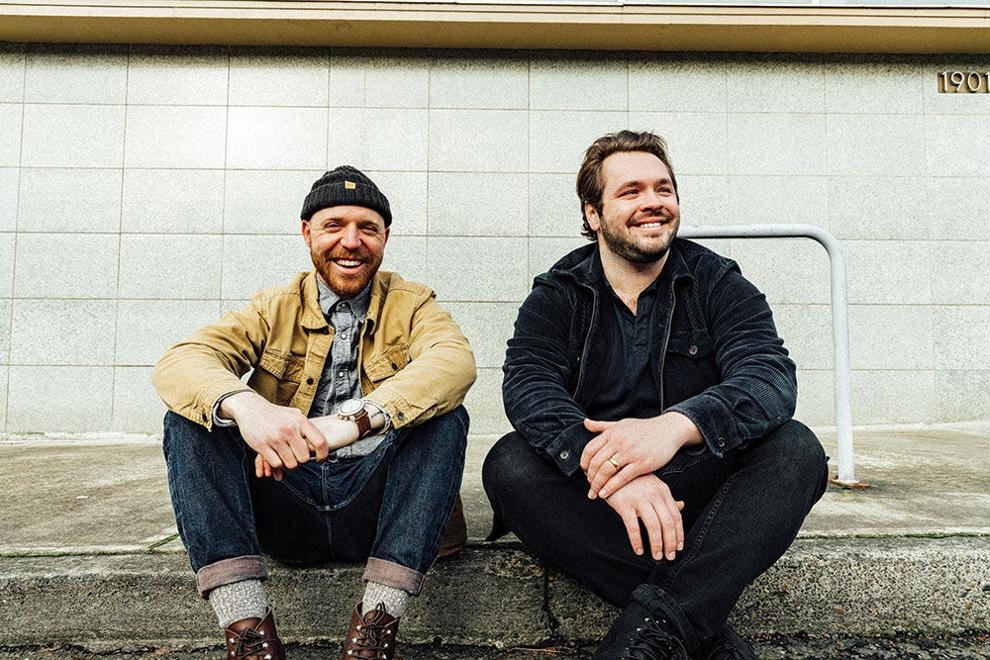 Heading Out West
Armstrong and Nick Roldan went onto Regis University in Denver. They did some skiing, hiking and climbing in the Rockies. Of course, they also played music. They created a four-piece group called "Souled."
They played house parties on campus and at venues in Denver like the Oriental Theater and the Cervantes Masterpiece Ballroom. Nick Roldan ran the Regis Radio Station, KRCX. In May 2012, they put out an 11-track album, "Seditious Brew."
After college, the two headed to the Pacific Northwest. Armstrong is now a recruiting scheduler at Meta, formerly Facebook. He lives in Seattle with wife, Elli, and their two dogs. Nick Roldan lives in Portland with his partner, Robyn, and their  dog, Olive. He works at The New Company, a boutique design and advertising agency.
Although the friends have day jobs now, they're still playing music together. They released "Barbara Volk Vol. II," their second Extended Play, in December 2021. Their first self-titled EP was released a year ago. 
"Our friend, Trevor Spencer, is an incredibly talented producer and musician who recorded both EPs at his barn studio in Woodinville, Washington," said Nick Roldan. "With his help, we pulled in some amazing studio musicians who we're lucky enough to now call friends."
The music of Barbara Volk can be found on their Instagram account @barbaravolkband, or any major streaming platform including Spotify, iTunes, YouTube and Amazon Music.
Nick Roldan and Armstrong have kept their St. Louis connection. Some of their songs were used in 2017's  "KSHE: Never Say Goodbye," a retrospective documentary. That came about thanks to a phone call from KSHE's famous radio personality Ron Stevens.
The duo hopes to come back to St. Louis in late 2022 for the release of a new music work. They've been putting it together remotely because of the pandemic. They do make occasional trips up and down the I-5 to collaborate on the project 
"We have lots of ideas that we're refining," said Nick Roldan. "There's songs that we wrote years ago that we'll fit into this new body of work. We're extremely excited. The release will hopefully be in late 2022."
Nick Roldan and Armstrong also hope Kirkwood's original Barbara Volk will come hear "Barbara Volk Vol. III" when the band returns to the Gateway City.
"If I can make it, I'll be there," said Sister Barbara. "I'm not much of an internet person to be able to follow them. And at 85, you just never know. But if I can make it, I'll be there."