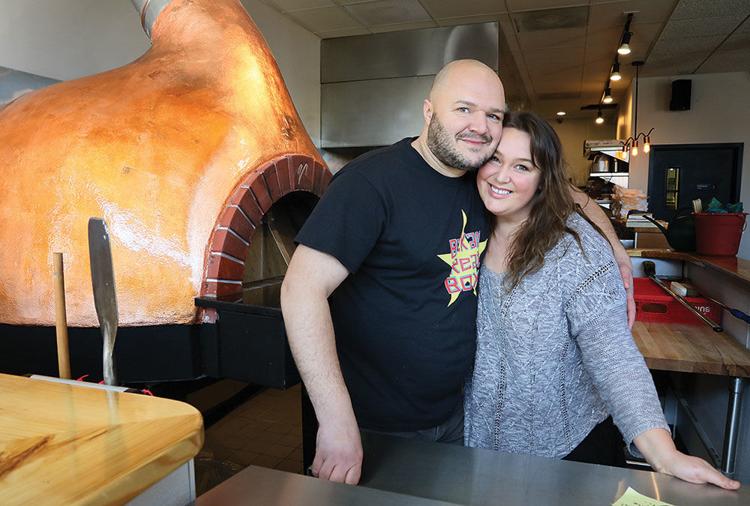 Balkan Treat Box now has a "brick and mortar" location at 8103 Big Bend Blvd. in Old Orchard. The unique restaurant offers Balkan-inspired fare that has won local and national acclaim since first being served from a food truck in 2017.
The restaurant is owned by the husband and wife team of Loryn and Edo Nalic. The transition from a food truck to a full-service restaurant will take time, and the Nalics have opened Balkan Treat Box with limited hours: dine-in customers only from 11 a.m. until sold out, Wednesday through Saturday.
The menu includes Bosnian specialties such as: balik ekmek, a grilled fish-of-the-day sandwich; pljeskavica, a Balkan Burger stuffed with cheese; and food truck staples such as Bosnian cevapi (grilled beef sausages) on somun bread and a chicken or tofu doner kebab. All food is prepared over a wood-fired hearth.