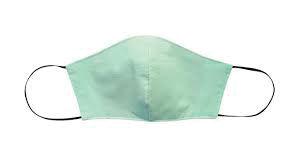 Before its mask-optional policy even took effect, the Kirkwood School District is back to mandatory masking following new CDC guidelines.
At the district's board of education meeting on Dec. 13, the board voted to allow students to go unmasked in the second semester. But on Dec. 30, just a few days before students returned from winter break, the district reversed the decision.
"We know this is a change to what our teachers, staff, students and families were expecting," said Kirkwood School District Superintendent David Ulrich. "At the same time, we must ensure we are monitoring and responding to the most current information available to keep our students, staff and their families safe while maximizing in-person learning."
Ulrich said the decision stemmed from updated CDC guidelines released after the Dec. 13 meeting. Under new guidelines, students or staff who were vaccinated more than six months ago and have not received a booster would need to quarantine or isolate if they are a close contact of a positive COVID case. 
"Without requiring masks in our schools, more students could be excluded from class due to exposure, and we would not be honoring our commitment to maximizing in-person learning," said Ulrich.
Ulrich noted that booster shots are not yet available for those 12-15 years old.
 He also cited the increasing number of positive cases and hospitalizations in St. Louis County, which are at an all-time high, as well as the limited availability of COVID testing in the region.
The Kirkwood School District's decision came five days before the St. Louis County Council on Jan. 4 voted 4-3 to restore the county-wide mask mandate, which applies to all indoor public places including stores, workplaces and schools.
Webster Groves School District Superintendent John Simpson announced on Dec. 9 that the district would continue its current mask policy.
Latest County Mask Mandate
The St. Louis County mask mandate is now in effect. 
• The order applies to all indoor public places including stores, workplaces and schools.
• Regardless of whether an order is in place, national guidance recommends wearing a mask wherever there is substantial community spread. 
• Using multiple layers of protection  such as getting vaccinated, wearing a mask and social distancing is the best way to protect yourself and others. This is especially true now since the omicron variant is extremely contagious.