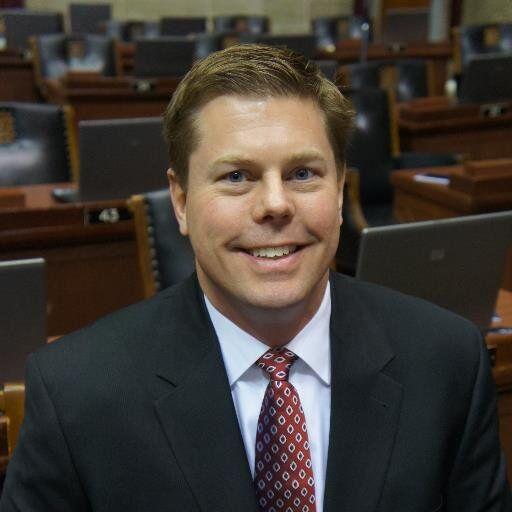 An effort to undo the Clean Missouri Amendment, which passed by more than 62% of state voters in 2018, suffered a setback this week. The effort to overturn Clean Missouri has been spearheaded by a local state legislator, Dean Plocher, R - Des Peres.
On Monday, the Missouri Appeals Court took issue with the wording of a Nov. 3 ballot measure called Amendment 3, which is designed to kill key provisions of 2018's Clean Missouri. Those provisions have to do with the voter-approved model for drawing fair and competitive legislative districts.
Judges ruled the original ballot description fails to acknowledge what the measure facing voters this fall would actually do — "substantially modify, and reorder, the redistricting criteria approved by voters in the November 2018 general election."
Des Peres' Plocher was a vociferous critic of Clean Missouri this spring when Amendment 3 was being formulated in the legislature. Plocher expressed confidence that giving voters another chance to reject Clean Missouri's proposals was absolutely necessary.
"They tried to sell (Clean Missouri) as ethics reform, they tried to sell it as a gift ban, they tried to sell it as transparency. That's anything (other than) what it was," Plocher said earlier this year.
Plocher said voters made a mistake and approved a "redistricting czar" because they were misled. He and other opponents have said outside organizations poured money into the state in support of Clean Missouri to hoodwink voters in 2018. Opponents also insist that if there had been more transparency about the Clean Missouri redistricting reform amendment, voters would have nixed it.
However, on Monday the state appeals court said opponents of Clean Missouri were the ones who were not being transparent with Amendment 3. Summaries of proposed policy changes are placed on state ballots to help voters understand measures that can be technical and confusing as written.
"We believe that voters need to be informed that they are being asked to reconsider, and substantially modify, a measure which they only recently approved," stated Judge Alok Ahuja in the court ruling.
The appeals court changed the ballot description of the redistricting proposal to say that it would: "change the redistricting process voters approved in 2018 by transferring responsibility for drawing state legislative districts from the non-partisan state demographer to governor-appointed bipartisan commissions," as well as change and reorder criteria used to redraw districts.
A spokesman for Missouri Attorney General Eric Schmitt's Office, which is defending the state lawmakers' original ballot summary, said the office likely will not accept the appeals court ruling and will head to the Missouri Supreme Court.
Earlier this week, a spokesman for Missouri Attorney General Eric Schmitt's Office, which defended the state lawmakers' original ballot summary, said his office would likely appeal to the Missouri Supreme Court over the ballot language decision. But by Wednesday, the state attorney general backed off from going to the high court.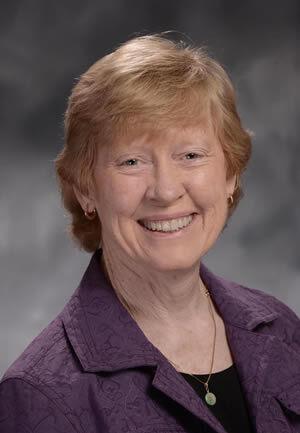 Waste of Taxpayer Money
"We have now had two lower courts agree that this ballot wording was a disservice to the public and to voters," said state Rep. Deb Lavender of Kirkwood. "For Eric Schmitt's office to then take it to the Missouri Supreme Court would have just been another waste of taxpayer money.
"Based on what the two courts have done, I think you have to be pretty confident that the Supreme Court would also find that voters need a better explanation of what is being put in front of them on Nov. 3," she continued." Voters need to know they are being asked to reject what they already approved."
Lavender said it's very insulting to voters to be told by legislators: "You got it wrong the first time, now we are going to give you a chance to get it right." Lavender cited the words of the previous circuit court decision issued by Cole County Circuit Court Judge Patricia Joyce.
In her ruling, Joyce called various aspects of the original ballot wording as "misleading," "objectively untrue," "literally false" and a "deception."
Usually, the Missouri Secretary of State writes the ballot language for measures such as Amendment 3. In this case, Sen. Dan Hegeman, R - Cosby, exercised a prerogative under state law to include language from the legislation into the voter measure. Joyce objected to his language.
Joyce said the major purpose of the new 2020 Amendment 3 is to effectively repeal the voters' decision with 2018's passage of Clean Missouri with Amendment 1 in 2018.
"Accordingly, the summary statement must alert voters to that change in some fashion," declared Joyce. "Instead, the General Assembly's statement does not mention the change at all. It is insufficient, unfair and must be rewritten."
Judge Joyce Has It Right
"Judge Joyce has it right," said Kirkwood's Lavender. "It is now time for legislators to listen to what the voters said in 2018 and accept the will of the people. The people want clean elections with fairly drawn districts. They want districts drawn that are competitive and where they can have a choice."
Under Clean Missouri, a non-partisan state demographer will have the responsibility to draw up new House and Senate districts based on Constitutionally established guidelines. These emphasize partisan fairness and competitive balance.
Districts are drawn so lopsided in the state now, that many district elections are unable to field opposing candidates because to run for office with the current district map is a costly exercise in futility. Political scientists in the state argue that this makes Missouri one of the most gerrymandered states in America.
However, Republicans argue that Amendment 3 will place too much power in the hands of one state bureaucrat. They would like to see redistricting stay in the hands of what they see as a non-partisan commission.
"I just hope voters know what they are looking at on the ballot on Nov. 3," said Lavender. "For a lot of voters, that language is the only thing they will ever see on which to make a decision. They need to know that a vote for Amendment 3 is a vote to overturn how they voted on Amendment 1 in 2018."