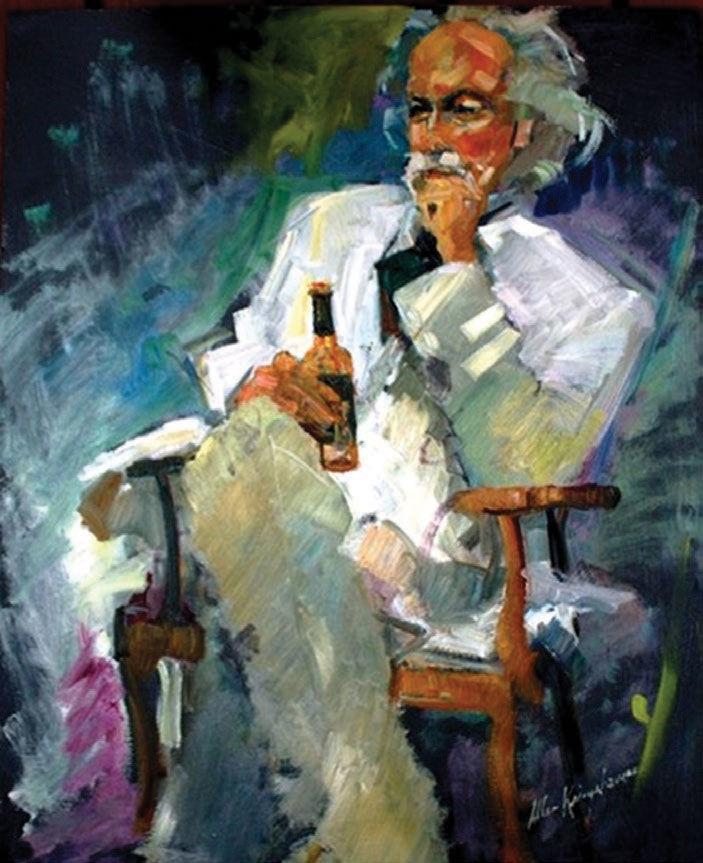 When Allen Kriegshauser sets up his easel to paint, he loses himself for awhile, emerging a few hours later with something to show for it.
Kriegshauser is a plein air and figure painter. He studied at the Kansas City Art Institute, where he spent his time "drawing, drawing, drawing and drawing." When he was there, the school emphasized observation, technique and knowledge of materials and mediums.
Kriegshauser went on to earn his living as a marketing consultant to publishing companies. During this career, Kriegshauser kept his hand in art making. Today, he is mostly retired and fully refocused on his art. He competes in about four plein air events across the country each year. Most recently, he's been booked for a competition in Galveston, Texas.
Natural light and the colors that come along with it are what attract Kriegshauser to plein air painting, and his ideal time to paint? A well-lit spring morning. For subjects, he chooses anything interesting — boats, hills, city streets, lily pads and beaches. But rather than the subtle earth tones often associated with plein air work, Kriegshauser employs high chroma (intense colors) and high contrast in his pieces.
Kriegshauser fills the time between competitions by improving his techniques, painting private commissions in his studio, and running workshops. In his commissions, Kriegshauser works from photographs of his subjects and creates a seamless, naturalistic composition. For several years now, the National Museum of Transportation has invited him to conduct a plein air event on Sept. 21 at the museum. He will be teaching an upcoming painting workshop there that he describes as a "workshop for serious artists wanting to act like kids." Next time you visit the museum, notice the 60-foot mural painted by Kriegshauser.
If you can't check out Kriegshauser's competitions or workshops, you can see his work at Grafica in Webster Groves or the OA Gallery in Kirkwood. Online, visit www.allenkriegshauser.com and follow him on Instagram @allen_kriegshauser.
Do you have an arts-related story to share? Contact theartscrawl@gmail.com with your scoop on poetry, music, visual and performance art!