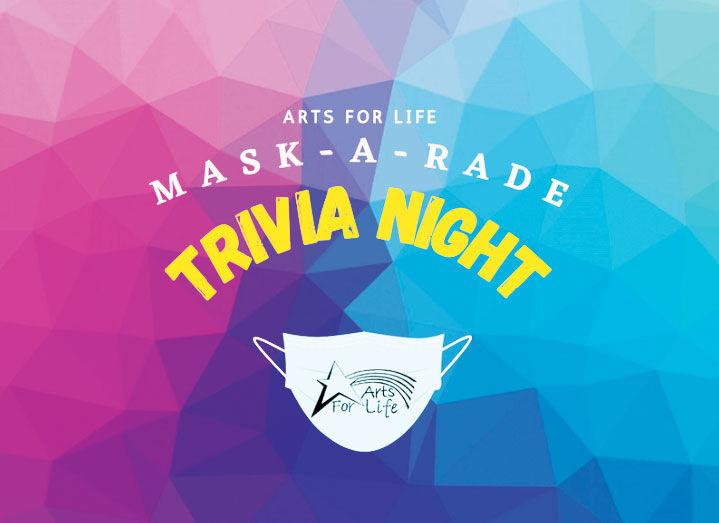 Arts For Life will host "Mask-A-Rade," a virtual trivia night on Saturday, Jan. 22, via Zoom. Questions start at 7 p.m., but the Zoom link opens at 6:30 p.m.
The event will feature 10 rounds of general knowledge trivia questions and monetary prize awards for the first and second place teams. 
Nominations for the annual Best Performance Awards, which honor excellence in community musical theater, and the Theatre Mask Awards, which recognize outstanding dramatic and comedic plays, will be announced throughout the night.  
Table registration is $160 per team of eight. Individual registration is $20 per person. Mulligans and 50/50 raffle tickets are also available. Register online at arts-for-life-2.square.site. Contact Kim Klick at afltrg@artsforlife.org with questions.
Arts For Life is a not-for-profit organization dedicated to the healing power of the arts through its work with youth, the underserved and the community, with its goal of "making a dramatic difference." 
For more information, visit www.artsforlife.org.