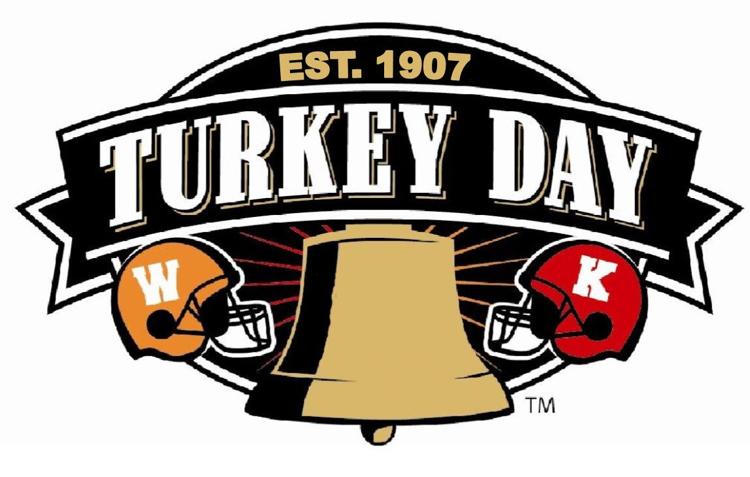 The annual Turkey Day football game between Webster Groves and Kirkwood high schools has been canceled, the schools announced late Friday afternoon. This is the first time since 1988 that there will not be a Webster vs. Kirkwood football game played on Thanksgiving Day.
"Webster Groves and Kirkwood high schools have jointly made the difficult decision to end our 2020 football seasons as of today, Nov. 13," according to a statement from both the Webster Groves and Kirkwood school districts. "The decision was made in response to an increasing number of concerns related to COVID-19 cases and quarantines which continue to limit the ability of both programs to have consistent practices as we approach the Turkey Day game."
This year would have been the 112th varsity meeting between the 122 varsity teams of both schools. The annual Turkey Day game between the schools is one of the oldest football rivalries in the country, dating back to 1898.
"We are proud of our coaches, student-athletes, and their families for their cooperation and commitment to all of our safety protocols over the last several months that have allowed us to manage as much of a positive football experience as was possible during this time," the statement from the Webster Groves School District said.
The statement from the Kirkwood School District noted that although Webster Groves High School still leads the series of all games 54-50-7, Kirkwood High School leads the series in Turkey Day games 43-37-5. Kirkwood also has an unprecedented string of seven wins in the Turkey Day game. 
"May the bell ring for you this Turkey Day," the statement from the Kirkwood School District added, referring to the Frisco Bell that goes to the winning team each year.
The Times will have stories about the history of Turkey Day, as well as information about Turkey Day traditions in Webster Groves and Kirkwood that have been revamped this year, in its next issue on Friday, Nov. 20.