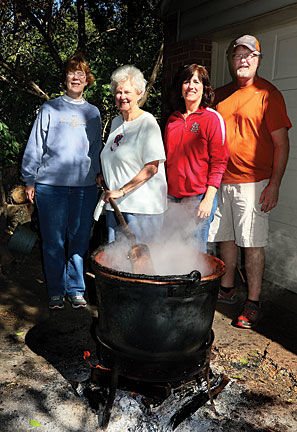 A warm aroma filled the air on Saturday, Oct. 20, when dozens from around the community gathered in the driveway of Mary Ann Tilden's Kirkwood home to lend their stirring hands to the making of homemade apple butter.
Tilden, with the help of family and friends, has been holding this annual fall festival at her home for the past 50 years. Over the years, friends, neighbors or anyone with an interest has been encouraged to attend and take part in the festival.
During the festival, participants take turns stirring apple butter as it slowly cooks in a 30-gallon copper kettle.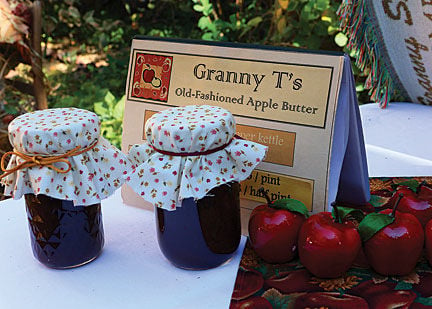 Tilden said that in the earlier years of the festival, bushels upon bushels of apples were prepared in advance. Apples were cut into quarters, the seeds removed, the apples then cooked and later run through a food mill to make sauce.
"After George (her husband) died, no one wanted to help work up five bushels of apples. I did it all by myself one year. Then I thought, 'no more of that.' Since then we use gallon cans of applesauce," Tilden said.
The festival features live music and plenty of good food was available.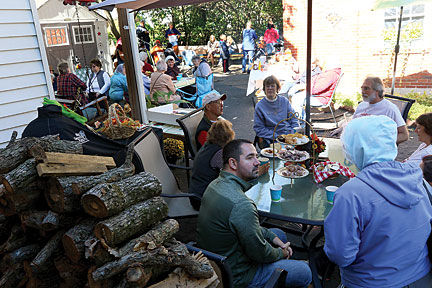 Tilden said the tradition of the apple butter festival draws family members near and far to her home each year. A dozen or so travel to Kirkwood from out of town. She said family members are also involved throughout the year in planning the festival.
"In my family the festival is the big topic of conversation all year long," Tilden said. "We talk about who will be there and what kind of apples we'll get."
Tilden said that although the process of making apple butter is an all-day event, the work is well worth it with proceeds from sales benefiting the community.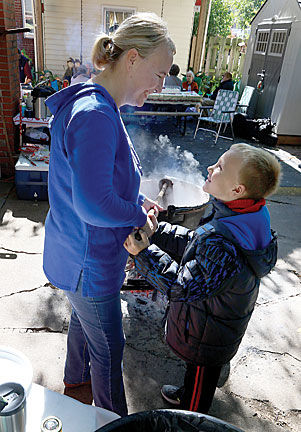 Tilden donates apple butter to charitable groups that then sell the product at fundraisers. Groups benefiting from the apple butter festival over the years include Boy Scouts, Girl Scouts and church affiliated groups.
Tilden laughs in saying that proceeds from this year's festival will go to the Mary Ann Tilden retirement fund.
"The fundraisers for the Boy Scouts and Girl Scouts were to help them replenish their worn out equipment," Tilden said. "For the churches the fundraiser helped fund mission work and one year to repaint Sunday school rooms."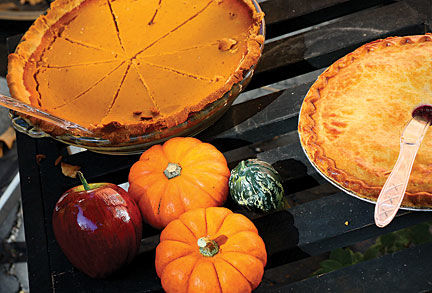 Tilden said contributions to these groups give her an outlet to serve the community. She plans to continue making apple butter at these annual festivals for as long as possible.
"It helps organizations and it help camaraderie among the community," Tilden said. "The giving and sharing and seeing the joy in people's faces makes me feel like I'm contributing something worthwhile."