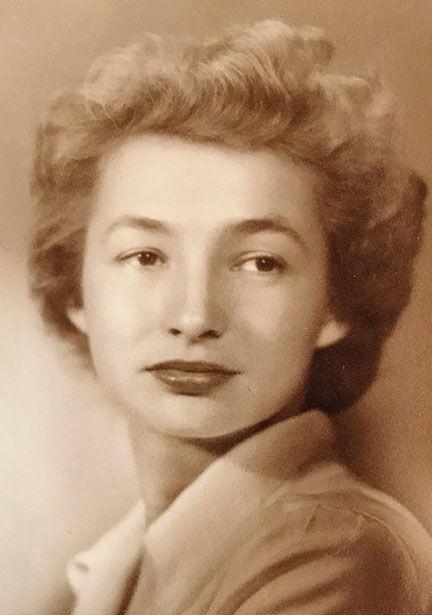 LeFort, Ann C. of St. Louis, Missouri, was born Nov. 7, 1924, in St. Louis, Missouri, to John and Josephine (nee Geisler) Knierim and entered into rest Thursday, March 28, 2019, in St. Louis, Missouri, at the age of 94 years, 4 months and 21 days.
She was preceded in death by her parents; her husband, T. Rick LeFort; and her brother, John W. Knierim Jr. Ann was the granddaughter of Henry Knierim, the fourth mayor of Kirkwood.
She is survived by four children, John R. (Cynthia) LeFort of St. Louis, Missouri; Regi A. LeFort of St. Louis, Missouri; William R. (Cherie) LeFort of St. Louis, Missouri; and Jodi C. (Ken Gober) LeFort of Cleveland, Ohio; five grandchildren, Michael Hendricks, John W. (Lily) LeFort, Hannah LeFort, Laura (Zach) Hockett and Matthew Swofford; five great-grandchildren, Henry Hockett, Natalia LeFort, Nevina LeFort and two on the way and many friends.
Ann was an artist in many mediums from very young. She was a real talent. She played classical and jazz piano. Ann and her late husband Rick worked hard to establish a sound family unit. They adored their children. Ann's passion was her grandchildren and great-grandchildren. She is fondly remembered and dearly missed by all who knew and loved her.