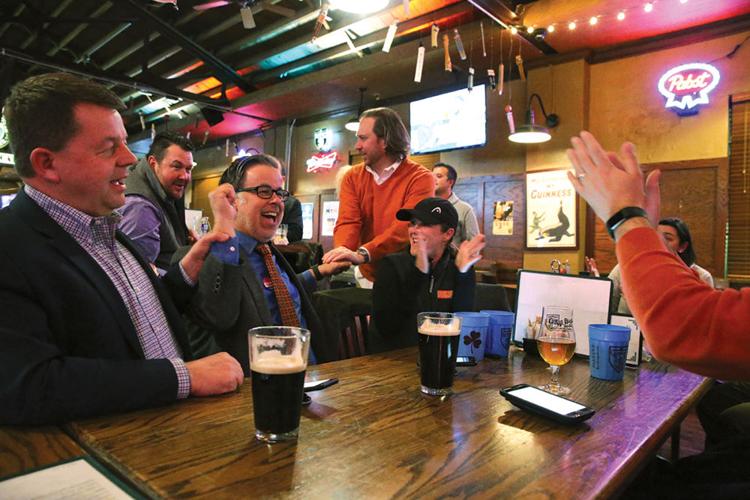 Webster Groves School District voters overwhelmingly passed a ballot measure on April 2 to address safety, accessibility and overcrowding in its schools.
Prop E, a $22 million no-tax-rate-increase bond issue, was approved by 4,712 voters – nearly 80 percent of the votes.
"We are extremely grateful to the voters – the residents of the Webster Groves School District and also the businesses – for their support," Webster Groves School District Superintendent John Simpson said.
He said the district worked hard to facilitate an inclusive process that engaged people of all ages and demographics, and put a measure on the ballot that provides solutions for the district's current safety, accessibility and space issues.
Simpson called the passage of Prop E a "huge" win for the district's students. Safety improvements funded by the bond issue will include secure interior and classroom doors, secure exterior doors, a district-wide emergency communications system and controlled, single-point-of-entry vestibules for all buildings.
"Of course schools have always tried to prioritize the basic needs of children, and a huge need is to feel safe," he said. "Children are aware much more so now about things that are happening, so to be able to provide some additional measures to help make them feel safe so they're more ready to learn is big."
The measure will also provide $16 million to expand Hixson Middle School by roughly 50,000-square-feet to accommodate sixth graders and then convert the Steger Sixth Grade Center/Givens Elementary School into one elementary school that will house nearly 400 students. Elementary school boundary lines will be redrawn and go into effect in 2021.
"The return of a neighborhood elementary school for that part of our school district will be really great for students and families in that area and those who move into the area," Simpson said.
He said having students in grades 6-8 at Hixson Middle School will provide greater continuity and prevent students from having to go through multiple transitions.
Prop E will also provide much-needed relief for overcrowding in the district's elementary schools. Currently, about nine percent of students projected to be enrolled in the district this fall will be taught in modular classrooms, but the modulars will be phased out with the approval of Prop E.
"We've been crowded for quite some time and the projections show we're going to keep growing, so this allows us to have a solution that provides relief (more space) for all of our students," Simpson said.
The remaining funds will be used to address Americans with Disabilities (ADA) compliance issues by adding elevators and chairlifts.
"I've heard so many stories through this process about people not physically being able to navigate some of our schools and buildings," Simpson said. "I'm excited we're now going to be able to provide the proper elevators and chair lifts for students, parents, residents, visitors and volunteers who need to use them."