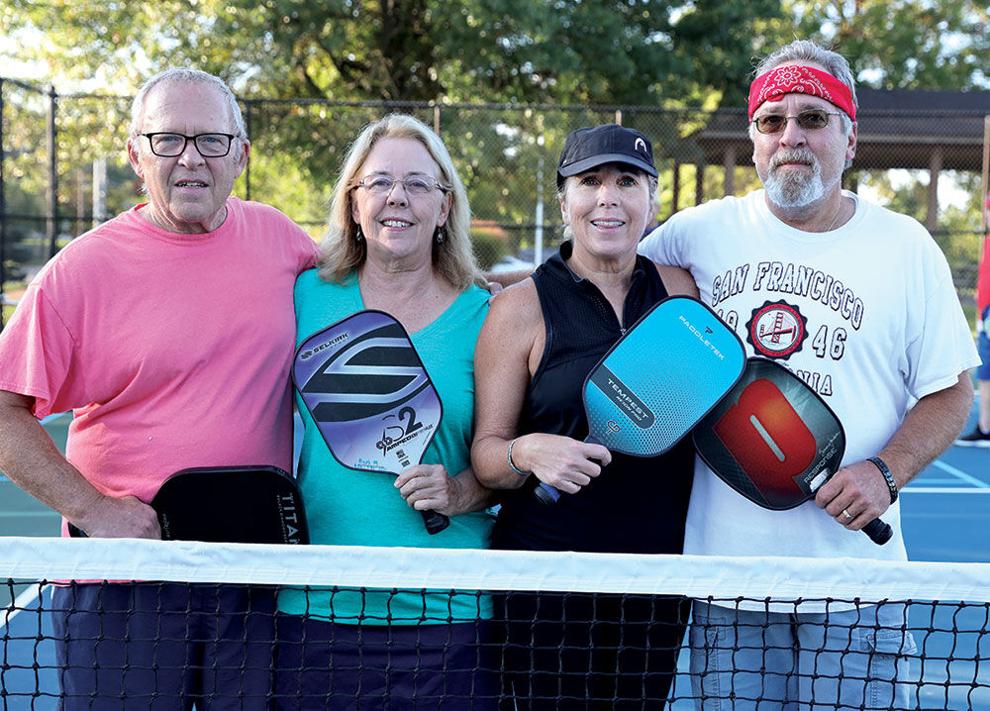 For many families, even the closest of siblings had trouble keeping in touch during the pandemic. This was not the case for three members of the Cox family, whose love of a quickly-growing sport has kept them together, both on and off the court.
The three Kirkwood-raised siblings — brothers Mike, 74, and Craig Cox, 63, and sister Cissy Cox-Glandon, 61 — have bonded over pickleball, a paddleball sport similar to tennis. Also in the mix is Kirkwood native Beth McGovern (65), Mike Cox's fiance. Though they've all since moved away from their hometown, the group of four meets several times a week to play at Schroeder Park in Manchester, Missouri.
The four have Kirkwood's Berry Rahing to thank for introducing them to the sport.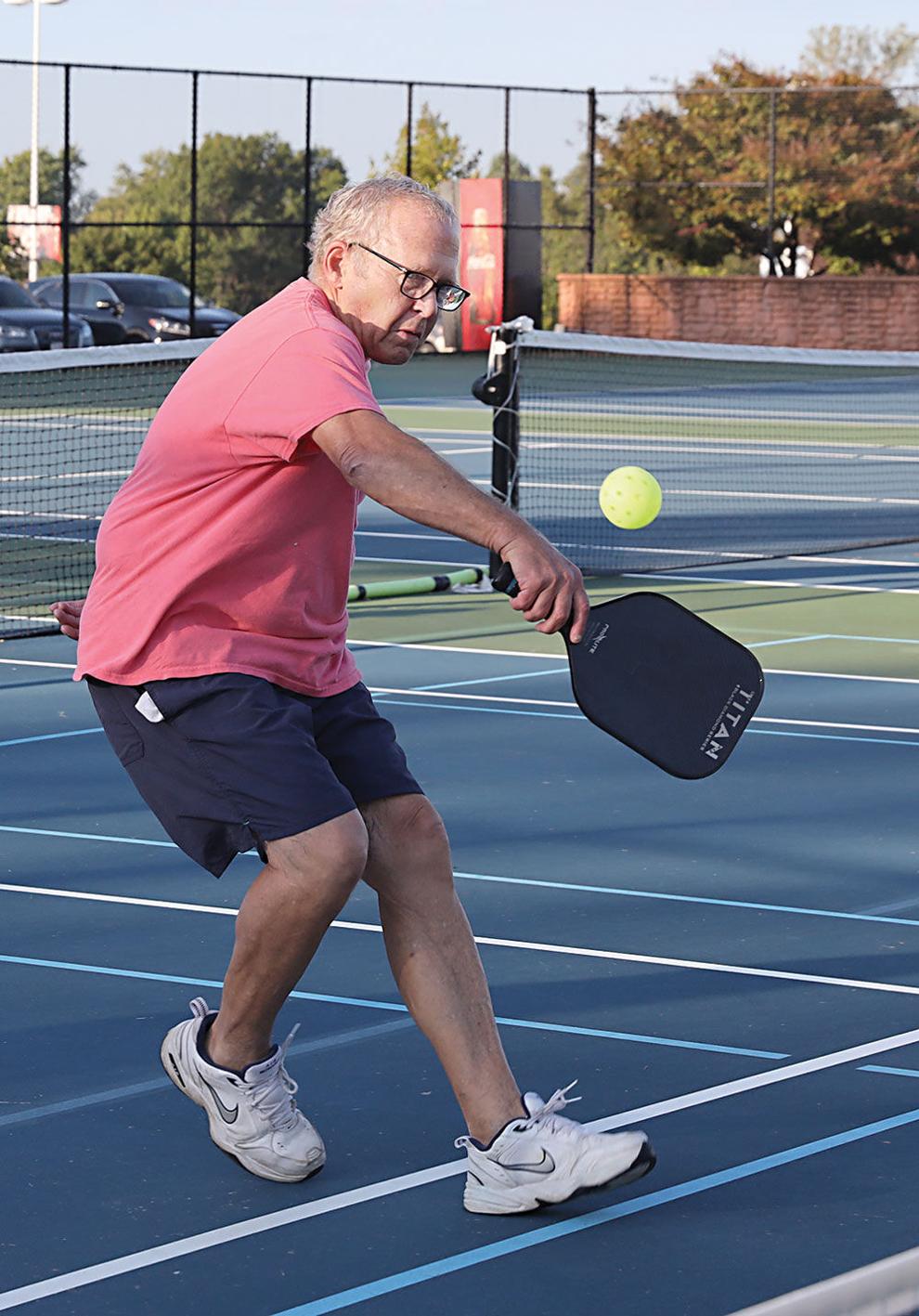 "My husband died about six years ago and I was floundering for things to do. About five years ago, I was at a restaurant with Mike and Berry, and Berry said 'why don't you try pickleball?'" said McGovern. "He and his wife taught me and Mike how to play, and we started playing in Kirkwood. It was so sweet and completely changed my life."
Pickleball stuck for McGovern right away. Two years later, she and her fiance taught Craig Cox and Cox-Glandon the sport.
Cox-Glandon quickly fell in love with the sport. For her — the only girl in a family of nine siblings — pickleball is a special opportunity to bond with her brothers.
"The nice thing about this is I get to see my brothers on a weekly basis, even if we're playing against each other," she said. "Pickleball has brought us all so much joy."
The four recently faced off during the sixth annual Gherkinball Round Robin tournament. Cox-Glandon took silver in the women's competition, but she and Craig Cox were barely edged out by Mike Cox and McGovern, who took bronze in the mixed doubles competition.
Win or lose, Craig Cox attributes his closeness with family members during the pandemic to the game.
"For the first time in my life, we didn't have Thanksgiving or Christmas Eve together last year," he said. "But we kept playing together, and we talked during the weeks about our games. Throughout COVID, pickleball kept us in touch."
A Sport For Everyone
To the untrained eye, a game of pickleball might look a lot like tennis, but there are a few differences. Pickleball is played with a solid paddle and a perforated ball, similar to a wiffle ball, and players typically play to 11 points. Players also can't hit an airborne ball when inside a special area near the net, called the "kitchen."
Prospective pickleballers need only a paddle, a ball and a place to play to begin their pickleball journey. The ease of entry might be why it's one of the fastest-growing sports in the U.S. today. In fact, the nearby city of Fenton is home to the largest pickleball complex in the country — the Missouri Pickleball Club, which opened in July 2021.
Though the sport is a great way for seniors to keep in shape, pickleball is quickly catching on in younger scenes as well.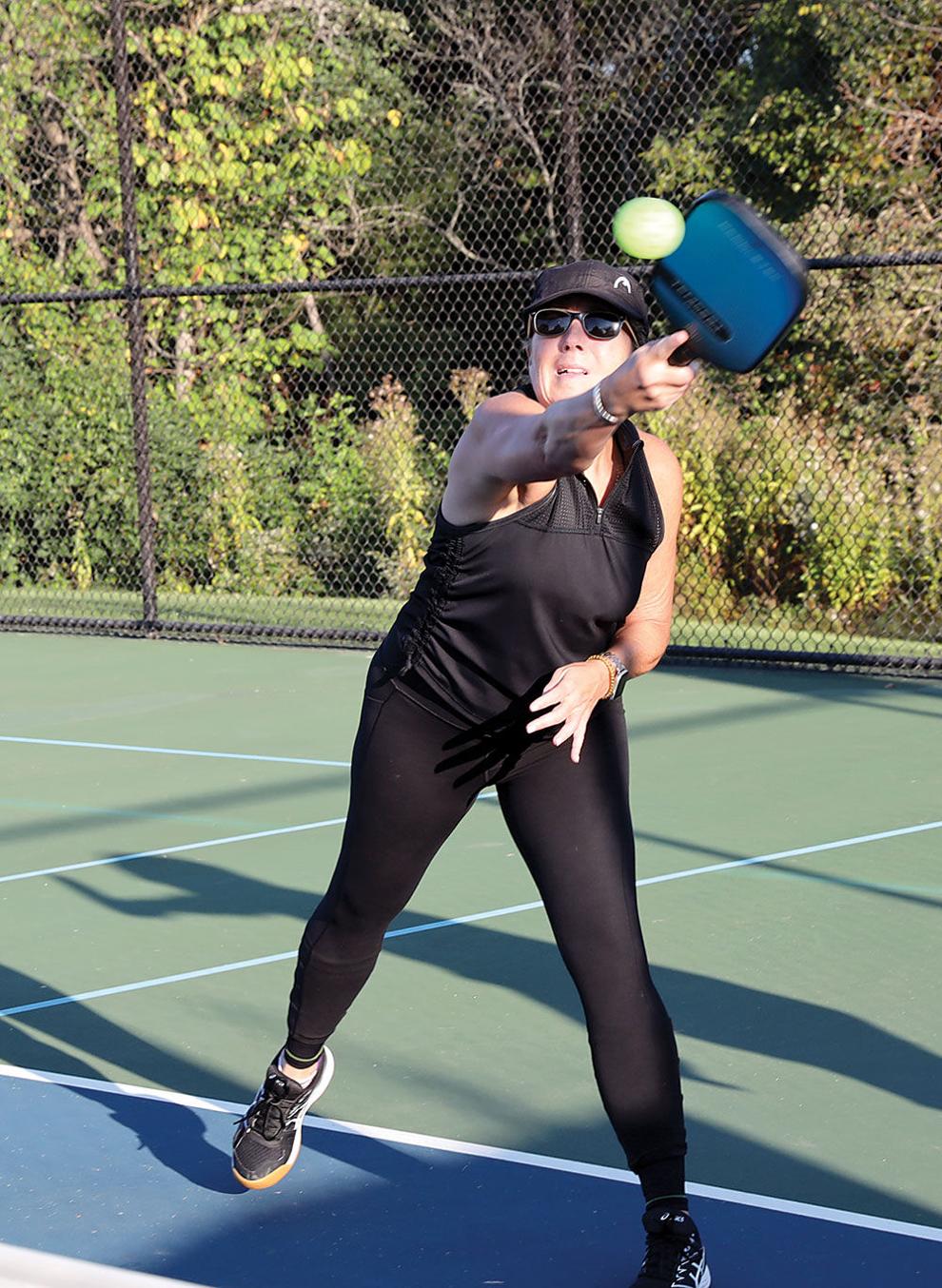 "The tournaments host a variety of ages, from mid-20s up until our age," said McGovern. "If you go down to Carondelet Park on a Saturday morning or Saturday night, there's a lot of 30-somethings playing this game. It's really become a sport for all ages."
Due to pickleball's short rounds and plenty of down time between each game, McGovern said it's easy to socialize with other players. She and her fiance have met lifelong friends on the court. They've been to Alaska and Jamaica with their pickleball pals, and are currently planning a trip to Greece.
"We have to reiterate the nice, great people we meet playing pickleball," said Mike Cox. "It's a very social, very friendly game. Everybody is welcome."
Pickleball also provides a much-needed reprieve from the hassles of daily life. Off the court, McGovern owns Simply Math and Reading, a tutoring center in Manchester, Missouri. Craig Cox operates Select Commercial Cleaning Services in Sunset Hills, and Mike Cox is manager of screen printing service Kirkwood Trading Company.
Cox-Glandon also works part-time, but she's quick to admit that pickleball is her true passion. She plays four or five times a week — and she's not counting out the possibility of going full time.
"My goals are to train and compete in tournaments all over the United States," said Cox-Glandon. "Who knows? Maybe I will be a pro one day, even if I am 70."