As the number of confirmed Coronavirus cases in St. Louis climbs and shelter-in-place orders remain, restaurants and small businesses are struggling to survive.
Restaurants have been forced to go to carryout and delivery only, and most small businesses in the Webster Groves and Kirkwood areas have temporarily closed. The best these business owners can hope for is that their closures will be temporary, and they will not have to shut their doors permanently.
"It's definitely taking a financial, personal and emotional toll. To say it's tough is an understatement," said Gary Schoenberger, who owns the Webster Groves Garden Café coffee shop at 117 E. Lockwood Ave. "It's hard to figure out what to do ... we're making this up as we go. We're making decisions almost hour by hour."
Schoenberger decided to close up shop on Monday, March 23, with hopes of reopening at a later date. The Webster  Groves Garden Café is still selling bags of its light and dark roast, cold brew and gift certificates. The coffee shop also started an online fundraiser for donations to help pay bills during the closure.
"I don't know who's going to be left standing at the end of all this," Schoenberger said. "Businesses like this aren't necessarily run by people with deep pockets. I really hope we can survive."
Down the street at Olive + Oak and The Clover and The Bee restaurants, co-owner Mark Hinkle hopes the same.
He tried to adapt the businesses operationally to provide some work for employees by switching to the carryout model and rolling out delivery by their own staff members. 
On Tuesday, March 24, Hinkle and his team made the difficult decision to halt all restaurant operations at both places, including carryout and delivery.
"Over the past few days it's become very clear that COVID-19 is closing in on STL and glaringly obvious that no matter how careful we are in our execution of food handling and carryout service, there is just too much room for error," Hinkle announced on the restaurants' social media sites. "While the financial hardship our staff will face is devastating, their health comes first. You all have shown us so much love, encouragement and support over the last week — we truly feel like we are going out with a bang. God willing, we will see you on the other side."
Hinkle said the pandemic is devastating the restaurant industry, both nationally and locally.
"Sometimes people can fail to realize what a vast industry this is," he said. "We (Olive + Oak and The Clover and The Bee) employ over 100 people, and when you add in the restaurants in Old Webster, that's at least 500 employees or more just in our five-block radius."
And the restaurant business is not one that can be dialed in from home, obviously.
"It's a tough time for our businesses to try to keep afloat," he said.
"The restaurant industry as a community is sticking together and working through it. We're sharing how to find aid, care for our employees and trying to find a way to still do what we do every day," Hinkle said earlier in the week before Olive + Oak and The Clover and The Bee halted operations. 
Across the street at C.J. Muggs, owner Sam Crall is also trying to make customers happy despite not being able to serve them in the restaurant. C.J. Muggs is offering carryout and no-contact delivery service. The restaurant is still operating, but hours are limited.
"We  may have to adjust our menu to a limited menu, but it's just day by day, and hour by hour," Crall said.
C.J. Muggs is also looking for ways to give back and has donated several hundred meals to Operation Food Search. The restaurant is also working to provide thousands of meals to students who qualify for free and reduced lunches during the school closures. 
In Rock Hill, the owner of Amighetti's has transformed the restaurant into a marketplace after noticing grocery stores were having trouble meeting public demand for essentials like bread, milk and eggs. Customers can now pick up groceries alongside their Amighetti's favorites.
"We saw what was happening in the world and we're trying to do our part to help," owner Anthony Favazza said. "The restaurant is still open, but in addition, we're running a market where you can buy produce, dairy, eggs, pasta, canned goods and household products like bleach and vinegar."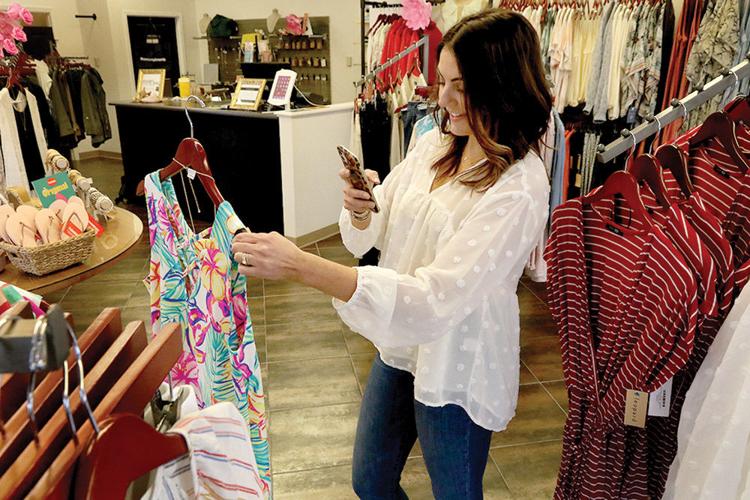 Favazza said he can offer this service  because Amighetti's is a from-scratch restaurant with a "well-stocked cooler" of raw ingredients. 
Customers can still order carryout, curbside pickup or delivery, and because of the restaurant's new designation as a grocer, customers may eat inside.
"We've taken every precaution. Seating is very limited, everything is six feet apart and we're disinfecting after every guest," Favazza said.
While some restaurants are trying new ways of doing business, others are falling back on tried and true ways of the past. Take Spencer's Grill in Kirkwood, for example, which is now offering car hop services in addition to takeout. 
Hard Decisions Every Day
It's not just restaurants that are struggling — small businesses of all kinds are trying to survive.
"I feel like every day I'm making another hard decision," said Rachel Sauter, who owns Leopard Boutique, which has locations in Webster Groves, Maplewood and St. Charles. "I'm trying to keep our customers in mind and our employees in mind, and there's so many other variables. We're doing the best we can, and we're trying to get creative."
With all three locations closed, Sauter is offering customers some out-of-the-box ways to still get a shopping fix. Those options include shopping online, of course, but also curbside pickup of online orders, and something completely new: FaceTime shopping.
"People can tell me what they're looking for, I can show them around the store — whatever they want," she said.
Sauter said customers can also book a one-on-one shopping appointment where it would just be her and that person in the store while maintaining social distancing requirements, of course.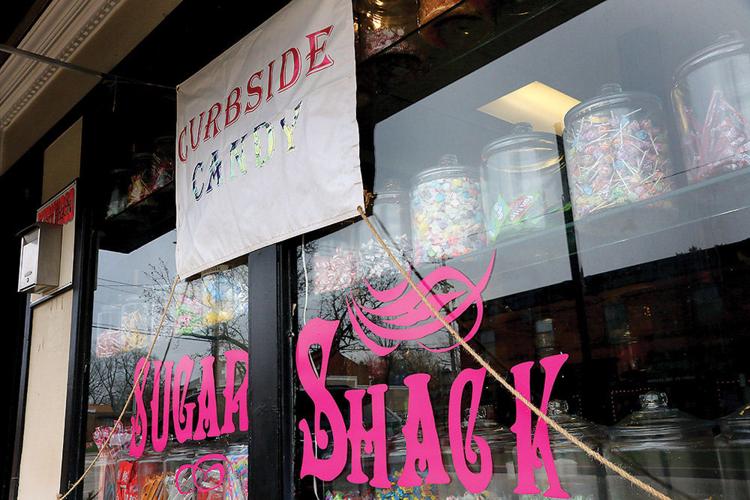 Sauter said she appreciates the camaraderie of small business owners in Webster. 
"I love how supportive we all are of each other, and we're all encouraging people to shop and eat local, as much as that's possible," she said. "We're all in the same boat and we're doing the best we can as we try to just endure this."
Essential Businesses
On the flip side, a few places have seen an uptick in business lately.
"Home improvement stores are considered 'essential' businesses," said Jeff Armstrong, who owns Kirkwood Hardware at 139 W. Jefferson Ave. in downtown Kirkwood. "As there are more people staying home and they're doing home projects, we've seen pretty consistent business and as of right now, we're planning on staying open."