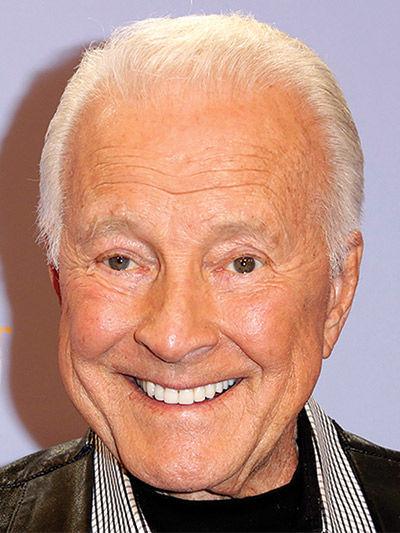 American actor and model Lyle Wesley Waggoner, perhaps best known for his  role on "The Carol Burnett" show from 1967-1974, died in Los Angeles from cancer on March 17, 2020. He was 84 years old. 
Born in Kansas City, Kansas, Waggoner graduated from Kirkwood High School in 1953. He joined the U.S. Army after a brief stint at Washington University and served for two years.
After his discharge, he studied mechanical engineering, sold encyclopedias door-to-door, and made his acting debut in a Kansas City production of "Li'l Abner." 
Moving to Los Angeles to begin an acting career, by the mid 1960s, Waggoner was appearing regular in television and films. Notable appearances include roles in "Gunsmoke," "Wonder Woman" and "Murder, She Wrote."
Tall and handsome, Waggoner will always be known as the man Carol Burnett often swooned over in her show.
Kirkwood's Joe Godi, who attended high school with Waggoner, remembered him as "a great wrestler."